Oh, dear…
That proverbial smell in the air is the metaphorical poo hitting the hypothetical fan. Formerly popular gay porn star/media artist/model Colby Keller has caused quite a stir by announcing he's supporting mad as a hatter Republican presidential candidate/major moron Donald J. Trump. It's his very first answered question in an interview with office magazine.com:
I'm going to vote for Trump! I think he's a destabilizing force. I'm skeptical of him, too, and who exactly is behind Trump. But given that there's eternal dissent in the Republican Party, that leads me to believe that whatever he represents might be a destabilizing force. And he's made a lot of overtures to Russia and China, which in some ways could be thought of as an encouraging thing. I don't support or endorse any of Trump's policies. I just think it'll escalate the problem, which is the best we can hope for. I hope at the very least he'd turn the White House into a reality show. America would tune in, right? And then he could do something nice, like give the money to the National Park Service, because they're trying to defund it.
Keller has become a poster child for the modern gay porn star: scruffy, well-educated, articulate and interested in making statements with his work as a porn performer. He's currently working on multiple projects including modeling for noted British fashion designer Vivienne Westwood and acting in the HBO series High Maintenance but mostly focusing on his "Colby Does America" porn/art project which features the performer traveling across the country and making videos about having sex. Keller has also visited Seattle several times over the last few years, appearing at events for DJ Nark as well as acting in the popular campy gay web series "Capitol Hill" for local filmmaker Wes Hurley.
But, Hurley was quite alarmed by Keller's pro-Trump statements that seemed to indicate that Keller is also pro-Russia/Soviet Union and pro-Communism. Hurley immigrated to the United States as a child from Russia/the Soviet Union and he has strongly negative views on Communism, the former Soviet Union and modern Russia under the leadership of Vladimir Putin. And, as a supported of Hillary Clinton, Keller's views were especially upsetting to the director who resisted the urge to immediately remove Keller's scenes from "Capitol Hill"…instead, Hurley contacted the performer to hopefully clarify the situation.
The statement from Wes Hurley via  Capitol Hill Series :
"So some folks reached out to me after noticing that Colby Keller has been removed from the episodes of Capitol Hill Series. Here's what happened: When I saw the article… I was mortified and sad. I always liked Colby. He and I never discussed politics before, but I guess I kind of assumed that he's not a Trump supporter (silly me!). Also coming from the USSR/Russia I couldn't believe that Colby would think that "overtures" to the bloody mafia-backed Russian dictator or the communist regime in China are "encouraging". In that moment I felt deeply ashamed to have my work being associated with someone like Colby. Editing him out of "Capitol Hill" crossed my mind but I decided that it's problematic to do something like that just based on him expressing his political views.

So instead I reached out to Colby to express my disappointment in his statement. He lashed out at me and proceeded to spew far left conspiracy theories about Hillary Clinton (did you know she's secretly part of the Christian Right?) He also asked to be taken out of "Capitol Hill". I was relieved. Now I could delete him from my work without being the "bad censor" guy.

One thing in our exchange struck me particularly ironic. Colby, who is a fan of communism and dictators (as long as they're enemies of America), called me "authoritarian" for arguing with him about politics. Seeing as he likes dictators and plans to vote for Trump, did he mean that as a compliment?"
Mr. Keller is entitled to his views and it should be pointed out he's not "supporting" Trump because he thinks he would be a good president…in fact, it's just the opposite. He's supporting Trump hoping that a disastrous Trump Presidency might change the American political process.
OK.
Mr. Keller is a very intelligent and articulate person. He says other things in his office magazine interview that we completely agree with. He's a hard core leftist and he's passionate about his beliefs.
But, some of his beliefs are, in our opinion, a tad naïve…a Trump presidency wouldn't really bring about much actual change other than brief anarchy followed by a return to a corporate led status quo. And, in the meanwhile, many people could end up seriously harmed in that process. Plus, frankly, believing in communism as a political ideal is a tad….sophomoric. Eager young poli-sci undergrads and nobs at Oxford are the only ones still dumb enough to fall for that folly. Communism might be a a terrific political philosophy….for a collective commune in the wilderness or a tiny island. For a brief period of time. But, it always ends up collapsing because it's not sustainable in the long run. Peoplekind is far too rooted in commerce and personal expressions of power to tolerate the "equality" of the hive mind.
That said, Colby Keller can vote for whatever pussy grabber he chooses. We're not real big on telling people what they can and cannot do. Your vote is your choice. We get why he's not a fan of the modern Democratic Party. To a certain degree, we have to agree with him on some of those reservations. But, choosing the Orange Menace isn't going to solve anything.
In our opinion.
Now, here's the $20 question. Are Colby's political beliefs gonna stop you from "enjoying" his performances in adult entertainment?
Is it a deal breaker?
Or, in this case, a boner killer…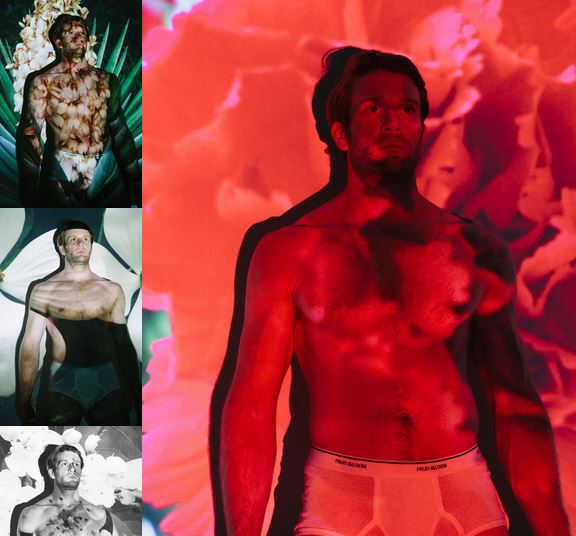 (Visited 54 times, 1 visits today)