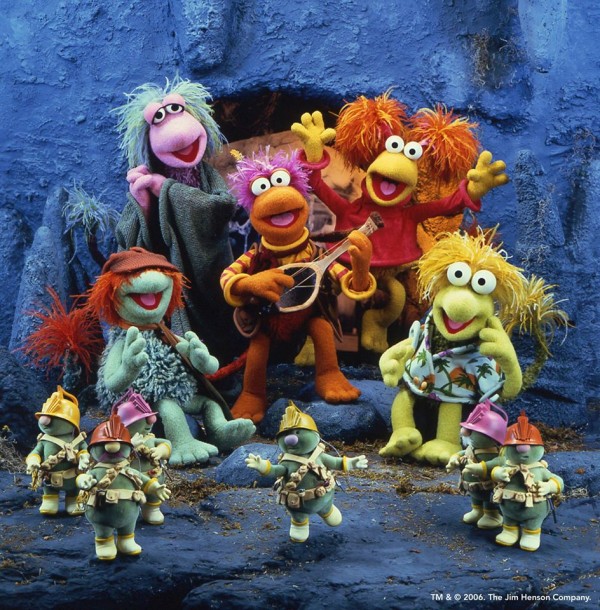 Muppet Maniacs and Jim Henson-philes will have a Squee Day of Delight this Saturday, March 18th as Northwest Film Forum presents two screenings of beloved Henson projects and all part of celebrating the 60th Anniversary of Jim Henson Company.
First up is a FREE screening of two episodes of beloved Jim Henson Company television projects…an episode of "Fraggle Rock" followed by an episode of the less known, "Dinosaur Train" (which, to be frank, I've never heard of…) And, to Fraggle Rock puppeteer (wouldn't that be 'Fraggleteer'?) Karen Prell will be on hand to introduce!
The episodes being screened:
Fraggle Rock – "Wembley's Egg"
A giant egg from the Gorg's garden lands in the middle of Fraggle Rock, and Wembley decides to hatch it.
Dinosaur Train: Eggstravaganza
Buddy, Tiny and Mrs. Pteranodon ride the Dinosaur Train to attend an egg hatching party, where they meet their friend Cory Corythosaurus, who introduces them to her new brothers and sisters.
NOT free and occurring after the Fraggle/Dinosaur screening: Puget Soundtrack: Ecstatic Cosmic Union presents The Dark Crystal a unique screening of the Henson film featuring a specially composed score performed live during the screening by local duo, Ecstatic Cosmic Union.
Celebrating the 60th Anniversary of the Jim Henson Company

Seattle duo Ecstatic Cosmic Union make self­-described "soundtracks for mind­-movies" — ­­layered synth drones for inner­space exploration and lo-­fi cosmic dub to fuel dance parties in the outer realms. Given the chance to create a soundtrack for an existing film, the Jim Henson fantasy The Dark Crystal was their top choice.

The film takes us on a mystical quest in which the alignment of planets and the energies of a magic crystal influence events on the mythical planet Thra, which has been overtaken by dark forces, though glimmers of an earlier time of harmony remain.

"The visual beauty of the film's otherworldly landscape and ornate architecture, its use of esoteric symbolism, and incorporation of alien astrology were all sources of inspiration for us. The spare pacing and sparse dialogue also seemed like a good fit for our music and for a project of this nature thought we could really use music as a narrative element. Though made with puppets, the film doesn't pander to it's audience and the story feels almost like an allegory for our current era. As Ecstatic Cosmic Union we are making music for the world we hope becomes manifest, but first we must unite our consciousness." -Ecstatic Cosmic Union

Special Ticket Pricing: $15 General, $12 for Film Forum Members. Go HERE to snag them.

7pm happy hour in the lobby with DJ Explorateur

8pm Screening

Check out the trailer:
Tags: Ecstatic Cosmic Union, Fraggle Rock, Jim Henson Company, Northwest Film Forum, The Dark Crystal