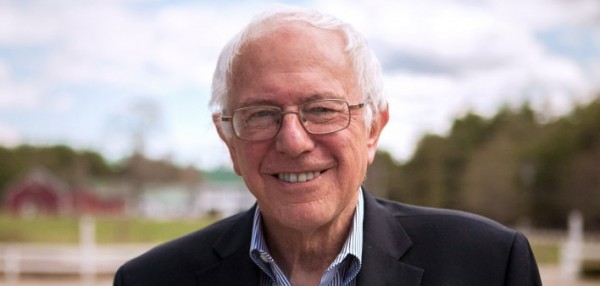 The Washington State Democratic Caucus is happening on Saturday, March 26 and to energize his fanbse to get the vote out, Senator Bernie Sanders is coming to Seattle on Sunday, March 20th for a pre-caucus rally at Seattle Center's KeyArena.
The skinny:
Join Bernie Sanders for a rally in Seattle, Washington.

This event is free and open to the public. Tickets are not required, but RSVPs are strongly encouraged. Admission is first come, first served.

For security reasons, please do not bring bags and limit what you bring to small, personal items like keys and cell phones. Weapons, sharp objects, chairs, and signs or banners on sticks will not be allowed through security. Parking is available in surrounding parking garages for a fee, carpooling is strongly encouraged. Public transportation: Seattle Center Monorail connects Seattle Center to the downtown area.
Doors Open:

2:00 p.m.

Date:

Sunday, March 20, 2016

Host:

Bernie Sanders

Location:
KeyArena at Seattle Center (Seattle, WA)

305 Harrison St

Seattle

,

WA

98109
If you want to help get the vote out NOW, then LGBTQ supporters of Senator Sanders can head to his Capitol Hill Campaign HQ at 617 East Pike (corner of Pike & Boylston, aka the former home of Atomic Cosmetics…hope they burned some sage in there!!!) on FRIDAY, March 18th for a "BERNstorming Event"
The poo on that event:
Join us as we merge two of Seattle's most dynamic and robust districts – 36 & 43 – for a Barnstorming event geared towards Seattle's powerful, energetic LGBTQ community!

We'd like to take some time to celebrate all the momentum you've already built up here in Washington State, but also set as many folks into action as we possibly can, leading up to the caucuses on the 26th. This next two weeks are the most crucial for this state. You've been dominating the phone lines and narrowing down the field. It's time to hit the streets.

The time is RIPE for us to get on a deeper level of collaboration with you. Join us as we share our energy and strategy to cover every square inch of the 36th and 43rd legislative districts!!

We'll be covering the process of volunteer recruitment, we'll talk about canvass launches, we'll get you a good overview of the process of cutting turf and we'll DEFINITELY be doing a lot of high fiving.

We're thrilled to have a couple of guest speakers join us: Gender Justice League Executive Director Danni Askini and Bernie 2016 National Director of LGBTQ Outreach, Sarah Scanlon.

If you are in Ballard, Capitol Hill, Queen Anne, Wallingford, U-District, or any surrounding areas- join us and get involved in the political revolution!
Time:

Friday, March 18, 2016 6:00 PM – 8:00 PM PDT

Host:

Johnny Misheff

Contact Phone:

2064068527

Location:
Bernie 2016 Capitol Hill HQ (Seattle, WA)

617 E Pike Street

Seattle

,

WA

98122
Tags: Bernie Sanders, Caucus, Democratic Presidential Race, Elections 2016, KeyArena, Rally