How swoony our hearts are after hearing about Northwest Film Forum and The Grand Illusion (our two favorite indy cinemas) teaming up for a month-ish long retrospective of films by the acclaimed Japanese auteur, filmmaker Seijun Suzuki.
If you're not familiar with Suzuki, you should be. And, in reality, Suzuki's influence on contemporary film is still felt today…his distinctive pop culture heavy, fast cut style of editing and affinity for low-brow subject matter (most of Suzuki's work involves criminals, gangsters, thugs and hookers) has influenced a generation (or two) of film makers including, most obviously, Quentin Tarantino who stole  who was inspired by Suzuki and many other Asian film makers of the period.
Eleven of Suzuki's best films are being screened, with five at Northwest Film Forum (including his most famous works, Tokyo Drifter and Branded to Kill) and the other six at The Grand Illusion including Passport to Darkness which kicks off the series on Saturday, April 9th.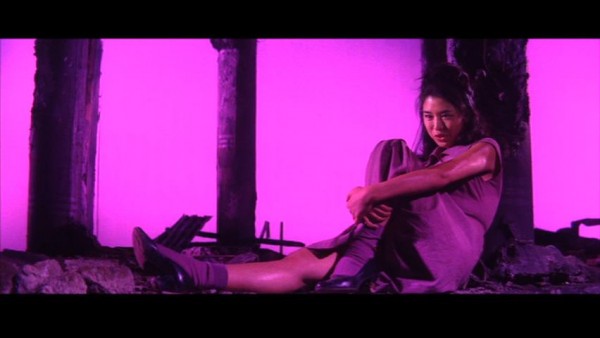 More info:
Seijun Suzuki Retrospective
Co-presented with the Grand Illusion Cinema and the Japan Foundation 

Introduction by City Arts Writer/ Film Historian Tony Kay for Tokyo Drifter, Carmen of Kawachi, Branded to Kill, Gate of Flesh and Fighting Elegy

Japanese film director Seijun Suzuki began his career making increasingly outrageous B movies for Nikkatsu Studios in the 1950s and 1960s (he was eventually fired for his stylistic excesses). More than ten years later, he reinvented himself as an independent filmmaker with a uniquely eccentric vision. He remains a cult figure outside of Japan and his influence can be seen in the work of directors as diverse as Jim Jarmusch, Baz Luhrmann, and Quentin Tarantino. This national tour of Suzuki's work accompanies Smithsonian curator Tom Vick's book, Time and Place Are Nonsense: The Films of Seijun Suzuki, which is the first book-length study of his work in English. The touring retrospective is co-organized with the Japan Foundation and presented in conjunction with the Smithsonian Institution's Sackler Gallery exhibition Sōtatsu: Making Waves. Northwest Film Forum and the Grand Illusion Cinema are proud to be partnering on bringing these films to Seattle, many of them on 35mm film prints.

SCREENINGS AT THE NORTHWEST FILM FORUM

SCREENINGS AT THE GRAND ILLUSION CINEMA
(Visited 1 times, 1 visits today)