We j'adore Southgate Roller Rink, located down in the wilds of south Seattle (it's right by White Center…), because they are strong allies of the LGBTQ community and they host a monthly Pride Skate event the first Wednesday of each month.
We j'adore owners Josh and Erin Rhoads even more since they recently stood up to some morons who sent them a nasty bigoted email chastising them for daring to host "this disgusting show", meaning the monthly Pride Skate event. In a perfectly worded (and respectful) response, the Rhoads plainly told the 'phobes to roll away from visiting Southgate Roller Rink: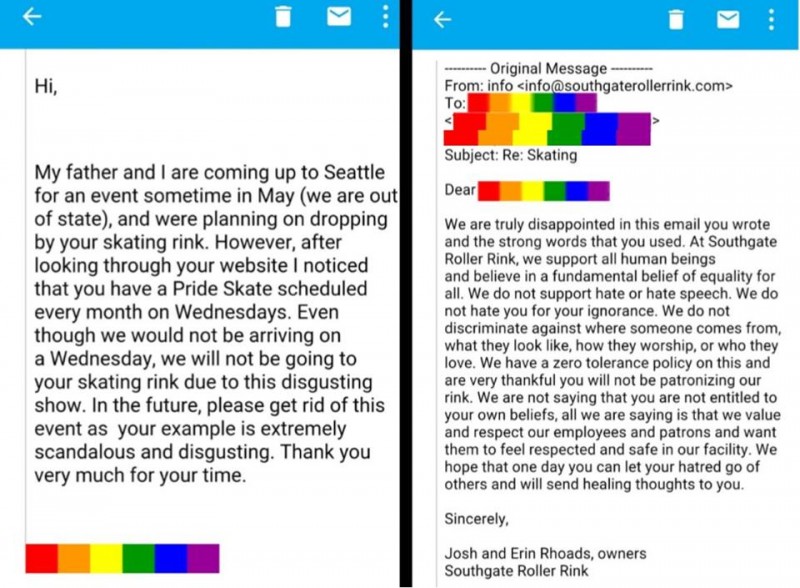 Bravo to Josh and Erin! Nicely done! We salute you!
The rest of us can support them by checking out Southgate…the next Pride Skate is Wednesday, April 6, 2016 with hosts Butch Alice and Abbey Roads, plus it's also an event for NW Bears! Bears and Queens and Skaters…oh, MY!
It's only $8 which includes skate rental and it's happening from 8:30pm to 11pm!
Pride Skate is an 18+ event with a 21+ bar!
Southgate Roller Rink is at 9646 17th Ave SW, Seattle, WA 98106.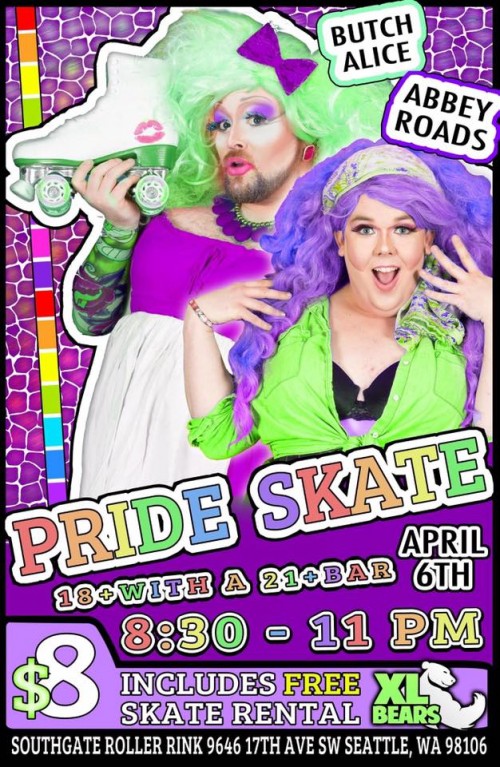 (Visited 8 times, 1 visits today)