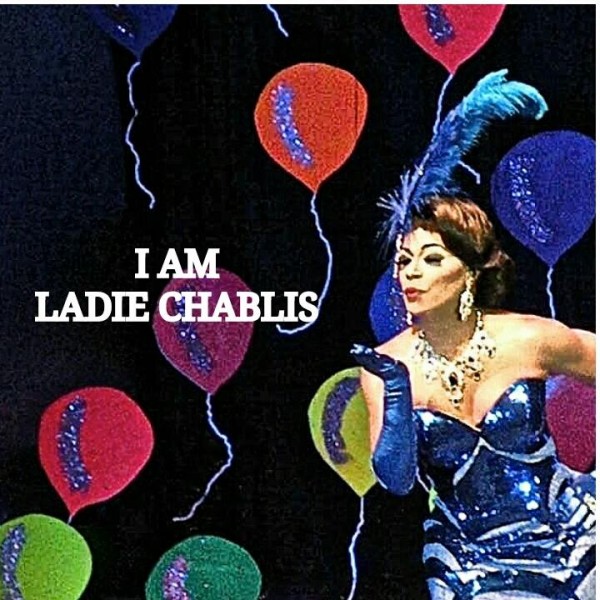 Oh, we think it does…at least when it comes to this Sunday night's roast of the Ladie Chablis one of Seattle's OOOOOOOLDEST and most beloved drag stars who's not the REAL Lady Chablis from "Midnight in the Garden of Good and Evil" but the Seattle version who has headlined the popular Lashes drag cabaret for many, many, many, many years at "that" bar on the corner of Pine and whatever on Capitol Hill.
Here's the hype from the press release:
Performance artist. Drag queen. Community activist. Verizon Sales Representative.  Ladie Chablis has been around for ages. Literally – eons. Please join us as we come together to roast and toast Ladie Chablis. Hosted by BeBe Zahara Benet — Season 1 winner of RuPaul's Drag Race.

Proceeds will go to The United Way of Genesee County to benefit the Flint Michigan Water Supply.  This fund has been set up for the purchase of filters, bottled water, emergency support services and prevention efforts. 100% of the fund is used for these projects and no Administrative Fee is assessed.
This is a sequel to LAST year's roast of Mark Finley…from the same team but minus the presence of Lady Bunny and the bitterness of DonnaTella Howe's withering crowd dispersing brand of "comedy". Other than that, it's pretty much the same deal…local folks saying mean things about a barely living drag legend.
Here's some "humor" to kick things off!
Ladie Chablis is soooooooo old….there's a rumor she was Mark Finley's wet nurse.

Ladie Chablis is soooooooo old….when she started out as a young drag diva, her home bar was called "R Cave".

(Even back then, there was a FaceRock page called, "I Hate R Cave".)

Ladie Chablis is soooooooo old….she pre-dates cosmetics. In her "day" you just smeared your cheeks with the blood of the nearest slain Gladiator.

Ladie Chablis is soooooooo old….she invented the concept of "lunch".

Ladie Chablis is soooooooo old…the wine was named after HER.
We keed, we keed. It's all in good, dirty fun. AND, it's for a great cause to benefit the poor folks of Flint Michigan who due to Republican greed, have had to deal with nasty contaminated drinking water supply. Ironically, Ladie Chablis hasn't allowed water to touch her lips for decades… Here's a hint why that's the case:
"She's melting! She's Melting!"
Oddly, despite the fact the Ladie Chablis is the Dowager Queen of That Place, the roast is being held at Neighbours….probably due to the fact half the city of Seattle is on R Place's Blacklist and aren't allowed in the club…
Sunday, May 15th
7:00 p.m. to 9:00 p.m.
Doors open at 6:30 p.m.
Neighbor's Night Club
1509 Broadway
21+ w/ID
(Visited 5 times, 1 visits today)