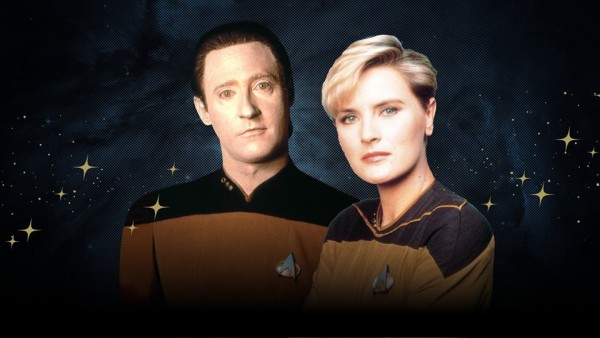 You know what happened to EMP? Brooks Peck happened to EMP.
I'm not sure when he started curating exhibits there, but several years ago when I first visited the then-SciFi Museum, the place seemed to be a hodgepodge of random memorabilia divided into varied sections. Warp 9.7 to last year, and we have "Can't Look Away: The Lure of Horror Film," the Star Wars costume gallery, "Fantasy: Worlds of Myth and Magic," Hello Kitty, "Indie Game Revolution," "Infinite Worlds of Science Fiction," and now…"Star Trek: Exploring New Worlds."
"Fifty years after Star Trek: The Original Series first aired, its stories continue to energize people worldwide. This exhibition explores that phenomenon, its enduring impact on our culture, and how Star Trek's themes of optimism, equality, and heroism have inspired people to imagine, explore, and create."-Brooks Peck, curator (from press release).
Peck is a lover of sci-fi. Probably a bigger fan than you. And it shows. He and his team take great loving care with what they display, expertly melding fact, fiction, and information for longtime fans and newbies alike. With Infinite Worlds (still active), viewers can gush over favorite props and costumes, yet discuss with their companions overarching themes and why they love particular stories.
The new Star Trek exhibit follows suit. Brilliantly. Whether you've been watching since 1966 or saw the recent reboots and want to learn more, Peck has you covered. Upon entering up the stairs (same section as the Star Wars costumes were kept), you'll see how Desilu Productions and a combat pilot (Gene Roddenberry) started it all, and the sociopolitical climate when the first episode premiered. From there, turn the corner and see how students from Cornish (both fans and newbs) managed to compile an updated graphic timeline of key Star Trek moments. Spoiler alert: A lot happens between 2364 and 2390.
PADDs, phasers (hopefully all set on "stun"), Geordi's VISOR, Borg stuff, ships, models, and so much more await you. Not only will you gaze lovingly at various costumes worn by notable captains and officers, but you'll indulge your tech side with ship replicas and a database of schematics. Honestly, I got a little choked up looking at so much history of the show. The second level goes into Trek's effect on society and how we view the future because of it. Nichelle Nichols appears *ahem* "on screen" to share her thoughts, and at the end of the hall is an honest-to-goodness Transporter Room! Okay, so they haven't been invented yet, but it'll be fun regardless.
Other interactive moments include a booth where you can recreate your own "KHAAAAANNNN!!" scene or write your own episode. Throughout, visitors will gain a near-overwhelming impression of simply how much impact Star Trek has had on our culture over the past fifty years. A TNG person like me will probably get a little verklempt.
Worth noting: Trek has tackled a plethora of social issues, often creating allegories/metaphores for the way we treat our fellow beings. SGS readers should keep an eye out for the question posed, "Could you love someone who changed bodies?" For those unaware, the Trill species has been regarded as an exploration of trans issues. Just another one of the finer moments of this exhibit, as further themes of robotic sentience, diversity, what makes a monster, and more are presented.
So here's the pertinent info: 
Landing party is this coming Friday the 20th at 7:30. Sorry kids, it's SOLD OUT.
Saturday, however, will be full of Trek glory as Brent Spiner (Data) and Denise Crosby (Yar, Sela) beam into the Sky Church for autographs and photo ops! It's free to attend, but the stuff you want will cost you a bar of latinum or so. Themed cocktails will be available; feel free to taste a Quark concoction while sitting in the OH YEAH COMMAND CHAIR. That'll be starting at 11am. At 4:30, the JBL Theater will show Trekkies, the fan favorite spearheaded by Denise Crosby herself. She'll be in attendance for a Q&A session afterwards.
On Sunday will be the Campout Cinema screening of Star Trek II: The Wrath of Khan. Food specials, trivia, and photo ops accompany the feature.
I cannot thank EMP enough for hosting this exhibit. It's integral to your celebration of Trek's golden anniversary. 
Boldly go. Make it so. 
(Visited 1 times, 1 visits today)