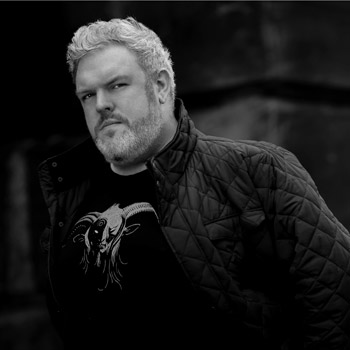 OK….he BROKE OUR HEARTS a couple weeks back when actor Kristian Nairn's beloved charactor "Hodor" met his (apparent) demise on the hit HBO series "Game of Thrones" based on the best selling fantasy novel series, "A Song of Fire and Ice" by George R.R. Martin. Hodor was the large framed, sweet but simple minded servant to the Stark family who loyally carried out his primary role in life, to the very end of his own…carrying around the physically crippled son of the house, Bran Stark and serving as a very primitive form of "wheelchair" in a fantasy world that sorta/kinda roughly parallels our own world circa 1000 to 1400.
In his last appearance (to date) fans of "Game of Thrones" discovered the meaning behind Hodor's name as the gentle giant bravely "holds the door" against a horde of murderous frozen zombies to enable others to escape their wraith. "Hold the door" became "Hodor" and in a time trippy body/mind swap the name of the character was established…as he was ripped apart by Ice Zombies.
(Don't ask me to explain it….if you're not a "GoT" fan, just accept it.)
ANY WHO, it was a lovely heart breaking end (maybe…it's a fantasy show so it's likely Hodor is now a Ice Zombie, too and might return on the show!) especially since Hodor and the actor who plays him, Kristian Nairn are very popular in the "GoT" fan community, especially with LGBTQ audiences since the Northern Irish actor/musician/DJ is an out gay man.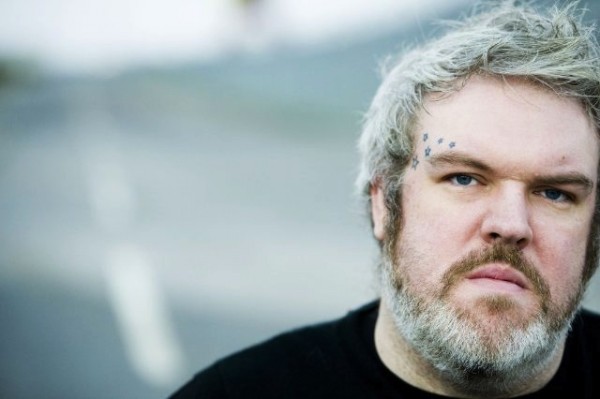 Today, Seattle Theatre Group has announced that Kristian Nairn under the name "DJ Hodor" will return to Seattle on Thursday, August 11 for a special night of dance music. "Rave of Thrones" tickets will go on sale this coming Friday, June 24, 2016 for the all ages show.
I say "return to Seattle" because Nairn was a special guest at Pink Party Prime a couple years back…his Seattle fans are delighted to see this "gentle giant" return to the Emerald City.
More from STG:
Rave of Thrones: DJ Hodor (Kristian Nairn)
Date:

August 11

, 2016 @

9:00PM

Venue: The Neptune

Age Limit: All Ages


Price: $23.50 (not including applicable fees)

Seating: General Admission


On Sale:

Fri.

June 24, 2016

@

10:00AM




Ticketing Information: Available online at 

Tickets.com

, 24-hour ticket kiosks located outside the Paramount, Moore, and Neptune Theatre, Sonic Boom Records in Ballard, in person at the Paramount box office, or may also be purchased by phone at 1-877-STG-4TIX. For more information, visit 

STGPresents.org

.
STG Presents Rave of Thrones: DJ Hodor (Kristian Nairn) at The Neptune on

August 11, 2016

.



(Visited 1 times, 1 visits today)