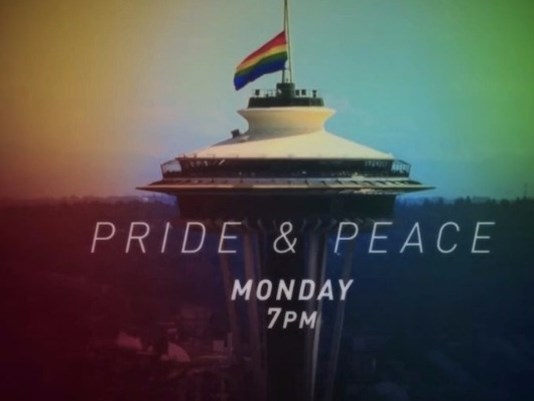 KING 5 TV has just announced they will air a live community forum tonight, Monday June 20, 2016 at 7 pm. "Pride and Peace" will feature community leaders and an on air/online discussion about dealing with the aftermath of last week's horrifying Orlando Pulse Massacre that left 49 dead/53 wounded in the worst mass shooting by a single gunman in US history. LGBTQ community leaders including Egan Orion from Seattle PrideFest and our own Adam McRoberts from Seattle Gay Scene and a former board member of Seattle Pride will join Mayor Ed Murray and others to discuss how we heal as a community….and deal with an increased need for safe and secure public events for the LGBTQ and allies community.
In the wake of the Orlando shootings, KING 5 will hold a special community forum on Monday with local leaders and law enforcement.

Participants will discuss how we move forward as a community in the wake of the events in Orlando.

Viewers can watch "Pride and Peace" at 7 p.m. on air, online and on the KING 5 app.

Join the conversation during the forum on the KING 5 Facebook page and on twitter using #KING5.
Please check it out, tonight.
(Visited 1 times, 1 visits today)