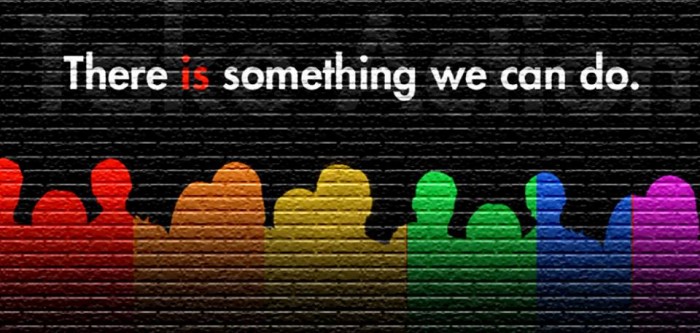 In response to the Orlando Pulse Massacre, two separate groups in Seattle are offering special self-defense training workshops for individuals to learn survival skills in an active shooter situation.
First up, the Seattle Office of Film + Music + Special Events is partnering with Officer Jeff Geoghagan of the Seattle Police Department to present two Active Shooter Trainings this coming Monday and Tuesday, June 20 & 21. These two training sessions are intended for professionals who work in nightlife and in production of large public events.
The first class is this coming Monday, June 20th and will be held at The Cloud Room on the 4th floor of Chophouse Row at 1424 11th Avenue (off of Pike Street) on Capitol Hill and is intended for any individual who works in a nightclub, bar, music or performing arts venue. Door staff, bartenders, bar backs, performers, kitchen staff…anyone who works in a nightlife situation.
The Tuesday, June 21st event is geared towards those who produce/work at larger scale outdoor events and festivals like Pride Parade, PrideFest, Block Party, SeaFair, Hempfest, etc.
More info:
The trainings will outline strategies and cover best practices to help individuals working in nightclubs, music venues, bars, and at large-scale events, learn how to protect themselves, their staff, and their patrons, from potentially deadly acts of gun violence.  It saddens us that trainings like this are a necessary part of doing business, and we hope you never need to use these skills, but preparing now could save lives.

RSVP for the Active Shooter Training for Nightlife Professionals:

Monday June 20
3-5pm
The Cloud Room
1424 11th Avenue, on 4th floor of Chophouse Row

The June 20 event is geared towards those who work in dance clubs, bars, and indoor music venues.

Looking for the Active Shooter Training for Event Professionals?
RSVP instead for the training on Tuesday, June 21
The June 21 event is geared towards those who work in large-scale, outdoor events that draw large crowds.

Please join us at one of these events to learn the ways you can help yourself, and others, stay safe and minimize casualties in these potentially volatile situations. For more information, please contact Kate Becker, Director, Office of Film + Music + Special Events: kate.becker@seattle.gov or 206-684-5030.
For the rest of us who aren't employees/volunteers at clubs/events, the local LGBTQ non-profit Social Outreach Seattle (SOSea) is conducting an ACTIVE SHOOTER SURVIVAL TRAINING class on Tuesday, July 19, 2016 at Neighbours.
More info:
In the aftermath of the horrific attack at a gay club in Orlando, Florida by a man who entered the establishment with an assault rifle and handgun, we learned that most of the victims were shot and killed within the first few minutes of the attack. With an increasing number of mass shootings happening with regularity in the U.S. everyday, SOSea believes that it is beneficial for members of the LGBTQ and Allied community to learn important skills that might one day save your life if you are ever faced with such dangerous circumstances.

The training, which is open to all ages, skill sets, and is inclusive of all sexual orientations, gender, and gender expressions, will be consistent with what the FBI teaches for an active shooter emergency and additional instructors will join our self-defense and martial arts expert Mac S. McGregor to facilitate the training. Participants will leave with a pamphlet of information to take home to reference whenever they want to refresh what they learned, or pass on to others so they too, might benefit from the training.

You do not have to dress in any particular way because mass shootings happen at places like movie theaters, nightlife venues and shopping facilities and people are dressed in what they would wear to work or school. We find it is best to learn in the clothing that you are most comfortable in. Please save all questions for the end of the training and we remind all potential participants that all SOSea training, community engagement, and outreach events are a hate-free zone. Hate speech, violence or the threat of violence will not be tolerated. Come to this event to learn from our instructors or don't come at all. We look forward to seeing many of you at this event as we have the capacity to host hundreds of people inside the large space.

A few of you have asked how you can sign up for this training or what you can tell friends about signing up for the class. SOSea does not have an official sign up for out self-defense classes because the space can accommodate so many people it's never been an issue. So you can show up July 19 with assurance that you will be able to participate. If we get 150 or more participants, we will break certain training modules into two groups so more attention can be given to answering questions or instructing one-on-one for people who need extra instruction, etc.

Come ready to learn because this is going to be intense, informative and if your participation meets our training at 100%, then July 19 will be an empowering day for many of you!

***IMPORTANT***Please DO NOT bring large bags or backpacks to the nightclub because, as situational awareness dictates, we have to search every single bag, backpack ad purse that comes across the entrance and that will set us behind as far as time is concerned and we would rather use the most amount of time we have possible on the actual training and not bag searches. We are not saying you are not allowed to participate if you bring a bag, purse, etc. Just be aware that it will make the afternoon move much slower than it needs to.THANK YOU!

If you have any questions regarding this event, what to expect, or want to address concerns or comments please send email to SocialOutreachSeattle@gmail.com and we will get back to you shortly.
(Visited 5 times, 1 visits today)