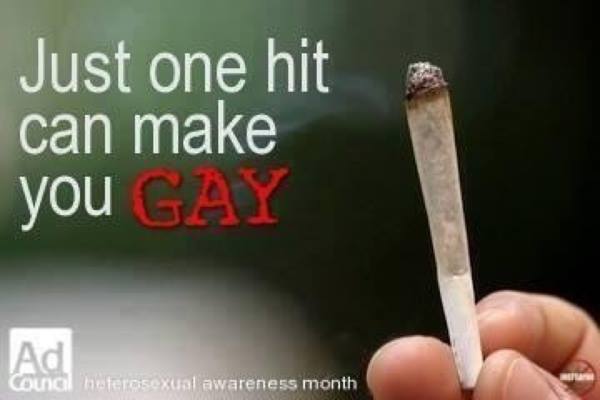 Everyone and their drunk high funny tattooed cousin has a freakin' festival this weekend. Ya gotcha Tattoo Expo at Fisher Pavilion at Seattle Center. Ya gotcha Hemp Fest down at Myrtle Edwards Park on Elliot Bay. Ya gotcha Highlarious Comedy Fest sorta sneakily piggy backin' in on Hemp Fest.
Why not? Stoned hippies LOVE comedy.
Highlarious is a pretty new thing…only around since 2015 and started by Patrick Higgins. It was formerly at Seattle Center but this year it will be based on Capitol Hill with the "Indica Stage" located at the Eclectic Theater (formerly Odd Duck) at 1214 10th Ave (off Union) and at the "Sativa Stage" at Northwest Film Forum at 1515 12th Avenue. You have 16 different shows to choose from at the two venue on Friday the 19th and Saturday the 20th and on Sunday the 21st, they wrap it all up at Northwest Film Forum with "Best of Festival" shows.
The "LGBTHC Queer Comedy Show" is happening Saturday night, August 20 between 8pm and 9pm at Northwest Film Forum "featuring comedians who belong to the LGBTQ+ community and hosted by The Gay Uncle Time's Jeffrey Robert!"
With Max Mitchell, Jenn Snyder, Kevin Yee, Danielle Thralow, Carly Ballerini and Lauren Faber!
Get your tickets here: http://www.strangertickets.com/events/33504427/the-highlarious-comedy-festival
There are also other options including shows featuring fierce women and comedians of color…check out all the options over HERE.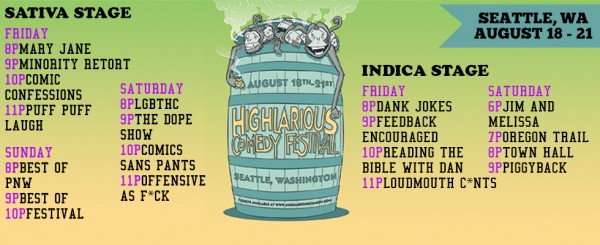 (Visited 7 times, 1 visits today)