OK, who are the idiots who decided we needed 32 thousand events to choose from this weekend, the week after Halloween where everyone has spent all their money on costuming and booze, as well as the week leading up to the most stressful national election in decades.
EVERYONE'S TOO POOR, HUNGOVER AND STRESSED OUT TO DO MUCH OF ANYTHING OTHER THAN BITCH, STRESS EAT AND SURREPTITIOUSLY GET HIGH OFF OF MAGIC MARKERS AND SHOTS OF FIREBALL TO COPE WITH PUBLIC EVENTS!!!!
Really…we just wanna eat lots of empty carbs and drink boxed wine while marathon watching "Bob's Burgers" and "Futurama".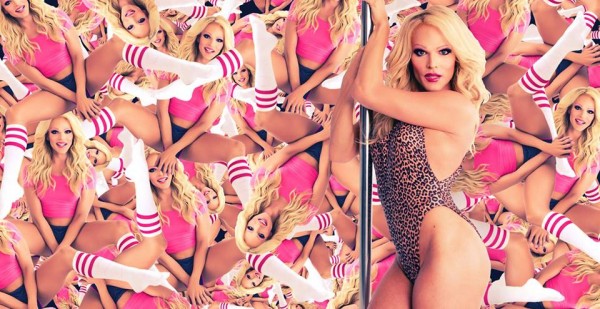 However, there ARE things to do to get your mind off of the Impending Horror of Tuesday, November 8th. Friday (today if you're reading this "today" Friday the 4th) has several fun options…polarizing drag diva WILLAM is at Neighbours to promote their new book "Suck Less" which HAS to better than Michelle Visage's piece of shit book…right? Tickets available at the door.
Meanwhile, up at the 18th & Union Theatre, you can catch a rare public performance from drag superstar BenDeLaCreme…out of drag. In his "Ben Putnam" boy form, he'll be performing in a fun, crazy theater project called WHITE RABBIT RED RABBIT that requires a solo actor to perform a script they've never read before, live onstage!!!
**Do Not Google This Play!**
White Rabbit Red Rabbit is a play for a single actor who's never read the script. Each night a different actor steps onto the stage and is handed a script in a plain manila envelope. The resulting performance changes from night to night, but has been described around the world as an extraordinary theatrical experience for performer and audience alike. Slyly humorous, and a little bit disturbing, White Rabbit Red Rabbit explores serious issues through a deft and quirky theatrical lens.
We wish Mr. Putnam the best of luck…but, he's so talented, we know he'll be great. He'll be followed by:
Sat, Nov 5- Paul Budraitis

Thu, Nov 10- Andrew Lee Creech

Fri, Nov 11- Rebecca Davis

Sat, Nov 12- Peggy Gannon

Mon, Nov 14- Sara Porkalob

Thu, Nov 17- Stan Shields

Fri, Nov 18- Kathy Hsieh

Sat, Nov 19- José Amador
We actually know, or at least know of, every one of these great performers so we're confident you should have an intriguing night of theater regardless which night you go. Tickets HERE!

Saturday is even worse/better for events.
Zine and Comics Nerds will want to go to the SHORT RUN COMIX & ARTS FESTIVAL at Fisher Pavilion at Seattle Center tomorrow from 11 am to 6 pm. It features guests from around the world…plus, it's free and all ages.
Our 6th annual festival will feature over 270 exhibitor artists from around the world including special guests from Lebanon, Greece, Mexico, France, and Croatia and programming such as live painting by Olympia artist-musician Arrington de Dionyso, a community coloring project with China Faith Star, Ilan Manouach's tactile graphic novel "Arctic Circle", Kundiman poets engaging with audience to answer the question, "Where I Come From", screenprint masters Fogland Studios, new work from Seattle Experimental Animation Team (SEAT) and psychedelic visuals by Aubrey Nehring.

Special Guests: Vanessa Davis (LA, CA), Trevor Alixopulos (LA, CA), Arrington di Dionyso (Olympia, WA), Inés Estrada (Texas, by way of Mexico), Dash Shaw (NYC), Ivana Pipal (Croatia), Ilan Manouach (Greece/Brussels), Hatem Imam (Beirut, Lebanon) and French illustrators Kerascoët.

More info: www.shortrun.org
Queens, disco bunnies, bargain fashionistas will want to head to Goodwill's big annual Glitter Sale at their main Seattle location off of Dearborn. It goes on for 2 days and features all sorts of glittery bargains.
For fans of Seattle PrideFest, kooky hats and Coco Peru there's the 2nd annual MAD HATTER GALA at the Russian Community Center on 19th. It benefits Seattle PrideFest and naturally has a "Alice in Wonderland/Mad Hatter's Tea Party" theme. Plus, it stars the divine drag diva COCO PERU with our own MAMA TITS. You can still grab tickets to experience life through the Looking Glass…
There's also a terrific party down at the Seattle Art Museum…and a chance to see the divine Yves Saint Laurent exhibit for free! It's the new installment of LEGENDARY CHILDREN, the annual dance/arts party produced by the Seattle Public Library with SAM to honor and celebrate Queer People of Color and their contributions to the arts and our culture.
Join us for a night of high style that puts QTPOC communities in the central spotlight. Legendary Children is luxe, transgressive, and totally FREE. RSVP requested.

This evening is where the arts and social justice meet, with QTPOC voices ringing loud and clear.

Enjoy live performances, hot DJs, and the artistry of some of the Pacific Northwest's most talented performers. Come for the art, stay for the public runway and entry to the special exhibition "Yves Saint Laurent: The Perfection of Style | Oct 11 2016 – Jan 8 2017".
Legendary Children is a FREE event but you should pre-register to guarantee you get in! Go HERE!
AND, it behooves me to mention WEST SIDE GLORY, Jeffrey Robert's quarterly variety show over in West Seattle's Delridge 'hood…specifically at The Skylark (which is that crazy easy to miss exit off the West Seattle Bridge). The theme for this edition is "HOWL" and the specs are:
West Seattle's Quarterly Somewhat Queer Variety Show with Comedy, Music, Drag, Assorted Whatnots and GoGo Bears RETURNS to the beautiful Skylark West Seattle for our Fall 2016 Showcase.

Joining us in November will be members of CHEER Seattle, Cannoli, Lydia Swartz, Champagne Honeybee, Hydrangea Strangea, The larger than life , Roxy Renee Ross (David Ross), David Johnson, KayVin DaClown…

with the Sweetheart of West Side Glory Mizz Honey Bucket

and of course the Butt-Shaking GoGo Bears (with Aaron Ness, Feral Red and Jake McDermott)

Your Host will be Jeffrey Robert

Doors at 8:00 PM
Show at 9:00 PM
Advanced Tickets $10
https://www.tickettailor.com/checkout/view-event/id/71677/chk/a160
TIckets at the Door $15
21 and over, please – we get a little bit naughty
And, I'm spent…for more options, check out our FABULOUS SGS Calendar!
Or, just stay home and get quietly drunk on cheap bourbon while eating Lil' Debbie cakes and crying.
(Visited 1 times, 1 visits today)