December 6, 2016

•
by
Michael Strangeways
Yes…they're returning for another go round with a couple beloved favorites  from last year but, (unlike many other recurring annual shows…) TONS of new material as well. For lovers of classic rock and roll, it's the swoony deliciousness of BUTTCRACKER the delightful holiday treat that doesn't include a "Dina", or "Ham" or "Homos Enjoying The Holidays"…but does include:
All your favorite rock and roll anthems from "yesteryear"
The Holidays aka CHRISTMAS!!!!
Modern Dance!!!
Oh, we lied…of COURSE there are some homos (uh, dance?? Helllllooooo!!!!)
Oh, my, yes…."Buttcracker" is the descendant of the hella popular "Buttrock Suites" from the early 2000s where they gained a big cult following by choreographing modern dance pieces to your favorite songs from Boston, Journey and AC/DC! Original "Buttrockers" like Diana Cardiff, Mat Mulkerin, Jana Hill and Sara Jinks brought back the show last year for a weekend of sold out performances at the Erickson Theatre and that success has led them to return this year with TWO weekends of shows, starting this weekend (Dec 8-11) and next weekend (Dec 15-18). Tickets are going FAAAAAAAST so go snatch yours NOW!!!
Here's even MORE crack about this year's show!
Lovers of rock, rejoice! Last year's sold-out dance performance that delighted those on the naughty list returns December, 2016. Behold: Buttcracker II…more crack! Producers Diana Cardiff, Jana Hill, Sara Jinks, and Matt Mulkerin reignite the "artful mix of professional dance and raunchy satire," (The Seattle Times) which not only kept the spirit of the rock concert alive and well, "but successfully captured the communal spirit of the holiday season" (SeattleDances) with completely sold-out shows.

Set to music inspired by beloved hair-metal songs, this year's new acts will include a cell-block tango inspired by an angsty, juvenile Clara; a birthday celebration for Jesus (overseen by God himself, Seattle's Wade Madsen in a melodramatic multimedia performance); plus ragdolls romping, "drunkels" (drunk uncles) drinking; and the origin of how Santa and Mrs. Claus met and fell in love. Buttcracker II…more crack! will rock one's pants off, capturing the Christmas spirit, and regurgitating it back at audiences with reckless abandon. Audience member and local actor/director, Ian Bell, gave the show "two thumbs up .. .plus two index fingers and two pinkies…"

Buttcracker is unique amongst Seattle's idiosyncratic holiday-dance brethren. "Nothing's been done quite like this," said Diana Cardiff, a producer who is also choreographing and performing. "It's a celebration of the holidays with the feel of being at a rock concert, except that it's dance combined with 'the Christmas spirit' and altered in kind of a gritty way where it's not always pretty."

In addition to cherished Christmas traditions such as The Nutcracker ballet, the show dips into the best of Buttrock Suites, the producers' original dance series whose popularity reached a fever pitch in the early 2000s. With well-known Seattle choreographers/performers such as Alex Martin, Juliet Waller Pruzan, Wade Madsen, these shows consistently sold out Velocity, Bumbershoot, Neumos, and Triple Door, to name a few.

Buttcracker II…more crack! will include performances by guest and VIP performers such as Richard Ayres, Jess Klein, Jenny Mae Peterson, Karen de Luna, and Gabrielle Nomura Gainor.

More About The Team:


Diana Cardiff is a critically-acclaimed performer and choreographer from Seattle. She created, produced, and performed in an original production called the Buttrock Suites since its inception in 2003. With Buttrock Suites, she was able to successfully express her flair for the dramatic. Diana was a founding member of d9 Dance Collective (1992-2004), has also been a member and collaborator with the Pat Graney Dance Company since 2002, and Wade Madsen and Dancers since 1991. She toured nationally with the Pat Graney Dance Company and has set work for Ian Bell's Brown Derby Series at Rebar, Teatro Zinzanni, Seattle Repertory Theater, LiveGirls! Theater, Relay Dance Company, etc.. She has a BFA from Cornish College of the Arts.

Sara Jinks has produced and co-produced work at the Merc Playhouse Theatre and with Methow Arts Alliance in the Methow Valley. She also produced Ten Tiny Dances 2015 in Seattle. Sara is the Production Assistant to acclaimed choreographers Heather Kravas and Jody Kuehner (aka Cherdonna Sinatra). As a performing artist, Sara has been a member of Pat Graney Company since 2000 and danced extensively with Crispin Spaeth Dance Group and d9 Dance Collective.

Jana Hill earned her professional dancing chops as a member of Mid America Dance Company (MADCO) in St. Louis, Mo. As a member of the company she performed, did assistant choreography and was rehearsal director for their annual holiday spoof "The MadCracker".This irreverent take on the Nutcracker; brilliantly conceived by Ross Winter, with original music by Michael F. Hunt, was a huge influence on her creativity and choreography. Upon moving to Seattle, she became a founding member of Rockhopper Dance and Buttrock Suites. When she's not dancing, Jana enjoys making pretty gardens with Terabithia Landscaping.

Matt Mulkerin started his dance career at the ripe old age of 21, after deciding degrees in Japanese and International Business were less financially lucrative in the real world. Matt has had the opportunity to dance in a whole bunch of places with a whole bunch of great people in his career, during which he performed with the Mid America Dance Company, and was a co-founder of both Rockhopper Dance and the Buttrock Suites. His largest audience to date (5,000 + people) was at the Walla Walla hot air "Balloon Stampede" in 1991, during which his performance was interrupted by an emergency evacuation due to a major gas leak that threatened to blow the venue up. He is very grateful for this, as it taught him to never take choreography too seriously, as you may just end up getting blown up.

Guest choreographers:

Richard Ayres has spent over 20 years dancing and choreographing around the US and Internationally. Locally, he has worked with Pat Graney, The Chamber Dance Company, and Rockhopper Dance in addition to producing his own work. Having spent 13 years in NYC, he worked with Paul D. Mosley and Alethea Adsitt among others, and had his own work performed at Dance Space, WAX, and The Yard in Martha's Vineyard. He has happily returned to Seattle to create new work!

Karen Garrett de Luna is a founding member of the Versatile Arts Aerial Repertory Company, and (www.delunatic.net) began her aerial career after several decades of dance and choreography. She has performed worldwide as a dancer and aerialist and choreographed for camera, street and stage. Also a visual artist, her oeuvre includes photography and 2-D multimedia work as well as interactive installations. She holds BAs in Dance and Mathematics from the University of Washington and an MAA in Visual Arts from Emily Carr University of Art + Design.

The Buttcracker II…more crack!

7:30 pm., Dec. 8, 9, 10, 11, 15, 16, 17, 18, 2016

Tickets:

Advance general admission $25/student $20/door $28

1st Thursday preview ONLY general admission $20/$15 students

Available for purchase at https://www.strangertickets.com/events/35409026/buttcracker-iimore-crack

For more information, "Like" The Buttcracker on Facebook. And RSVP to their Facebook Event Page.
(Visited 1 times, 1 visits today)
As the Editorial Director/Co-Owner, Michael Strangeways writes, edits and does about a million other jobs for Seattle Gay Scene, Puget Sound's most visited LGBTQ news, arts and entertainment website now celebrating its 14th year as a media outlet. A semi-proud Midwesterner by birth, he's lived in Seattle since 2000. He's also a film producer who would like you to check out the Jinkx Monsoon documentary, "Drag Becomes Him" now available on Amazon.com. In his spare time, he gets slightly obsessive about his love for old movies, challenging theater, "otters", vodka, chocolate, "I,Claudius", Lizzie Borden, real books made out of paper, disaster films, show tunes, Weimar era Germany, flea markets, pop surrealistic art, the sex lives of Hollywood actors both living and dead, kitties, chicken fried steak, haute couture and David Bowie. But, not necessarily in that order.
Related Posts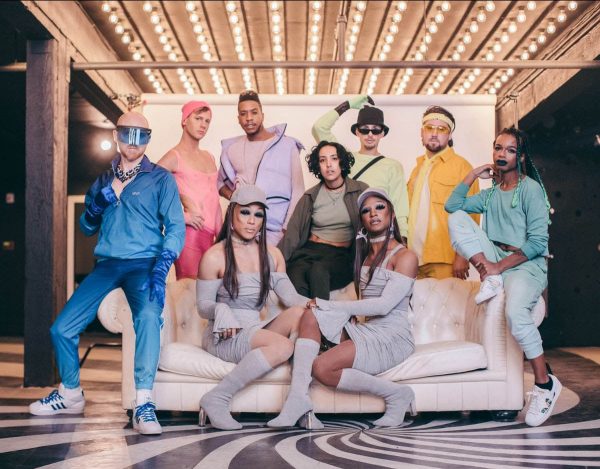 *Dragolicious • *Seattle Musicland • *Seattle Theaterland • *SGS Recommends • All Ages Events • Arts • Arts & Entertainment • Arts Festivals • Arts News • Cabaret • Capitol Hill News • Comedy • Community • Community Events • Concerts • Dance • Drag • Drag O'Tainment • Festivals • Gay 101 • Living • Mark Your Calendars • Music • Neighborhood News • News • Outdoor Theater • Performance Art • Queer Arts • Queer Theater • Seattle Drag • Seattle News • Shopping/Retail • Stage • Stand Up • Weekend Calendar
Intiman Theatre's big Homecoming Arts Festival is set for this
...