December 7, 2017

•
by
Michael Strangeways
OH, WE NEED A LITTLE BUTT CRACK…RIGHT THIS VERY MINUTE!!!
It's baaaaaack with more craaaaaaaaack!
Your favorite 80s Hair Metal Music combo packaged with your favorite holiday and some terrific local dancers. Yes, it's BUTTCRACKER III returning for XMAS 2017 at the Erickson Theatre on Capitol Hill for two weekends of demented rock'n'roll Yuletide fun!
It opens this Friday, December 8th for 6 performances only! Grab tickets HERE!
 The Poo:
SEATTLE—Experience the magic when 80s hair metal meets modern dance! The holiday-themed dance performance is back by popular demand in December 2017, much to the delight of those on Santa's naughty list. Behold: Buttcracker III…even more crack! created and produced by Diana Cardiff, Jana Hill, Sara Jinks, and Matt Mulkerin. Aptly described as "more devil horns than reindeer antlers at this time of year," (Florangela Davila, Crosscut), Buttcracker shows are set to music inspired by your favorite songs from the days when hairspray was king and pants were tight, tight, tight. Michael Strangeways of Seattle Gay Scene describes the experience as "swoony deliciousness," and a "delightful holiday treat."

 

"They really do kind of capture a sweet spirit but in a gritty not quite really pretty sort of way," said Nancy Guppy of Seattle Channel's Art Zone. "It's terrific. It has a good heart. It's a riotous antidote to any kind of overly sweetness kind of stuff."

 

The jolly collection of holiday-themed numbers includes nods to the traditional Christmas pageant, The Nutcracker Ballet, and more, presented with humor and energy à la This is Spinal Tap. ("It's one of the only times you'll see performers spinning giant razor blades," wrote Sandi Kurtz of The Seattle Weekly). This year's new acts include a Christmas classic performed via comb choir, an homage to Nutcracker rats, and a disconcerting appearance from Krampus. Favorite numbers returning from last year include a steamy cell-block tango featuring an angsty, teen Clairol (a.k.a. Clara from the Nutcracker); Jesus's birthday attended by God himself, Seattle's Wade Madsen; plus the wedding ceremony of Santa and Mrs. Claus.

 

With additional choreographers including Richard Ayres, Jenny May Peterson, Sarah Paul Ocampo, and more, Buttcracker III…even more crack! will rock one's pants off, capturing the Christmas spirit, and regurgitating it back at audiences with reckless abandon.

 

"Local choreographer Diana Cardiff (one of the show's producers, performers and choreographers) has the gift of being someone who can create modern dance that is utterly hysterical," wrote Florangela Davila of Crosscut. "I'd weather a winter snowstorm to witness that."

 

The show is a descendant of the best of Buttrock Suites, the producers' original dance series whose popularity grew a cult following in the early 2000s. With well-known Seattle choreographers/performers such as Wade Madsen, Crispin Spaeth, and Juliet Waller Pruzan, these shows consistently sold out Velocity, Bumbershoot, Neumos, and Triple Door, to name a few.

 

Producer/Choreographer bios:

Diana Cardiff is a critically-acclaimed performer and choreographer from Seattle. She created, produced, and performed in an original production called the Buttrock Suites since its inception in 2003. With Buttrock Suites and now Buttcracker(s), she has been able to successfully express her flair for the dramatic. Diana was a founding member of d9 Dance Collective (1992-2004), has also been a member and collaborator with the Pat Graney Dance Company, and Wade Madsen and Dancers. She toured nationally with the Pat Graney Dance Company and has set work for Ian Bell's Brown Derby Series at Rebar, Teatro Zinzanni, Seattle Repertory Theater, LiveGirls! Theater, Relay Dance Company, Ten Tiny Dances, etc.. She has a BFA from Cornish College of the Arts.

 

Sara Jinks (Buttcracker co-producer, choreographer, and dancer) is the Production Manager to acclaimed choreographers Heather Kravas and Jody Kuehner (aka Cherdonna Shinatra).  She has produced and co-produced work at the Merc Playhouse Theatre and with Methow Arts Alliance in the Methow Valley as well as Ten Tiny Dances in Seattle.  As a performing artist, Sara has been a member of Pat Graney Company since 2000 and danced extensively with Crispin Spaeth Dance Group and d9 Dance Collective.   

 

Jana Hill earned her professional dancing chops as a member of Mid America Dance Company (MAD-CO) in St. Louis, Mo.. She was assistant choreographer and rehearsal director for their annual holiday spoof "The MadCracker".This irreverent take on the Nutcracker; brilliantly conceived by Ross Winter, gave her a taste of how to have fun with holiday traditions and expectations. Upon moving to Seattle, Jana became a founding member of Rockhopper Dance and Buttrock Suites.

 

Matt Mulkerin started his dance career at the ripe old age of 21, after deciding degrees in Japanese and International Business were less financially lucrative in the real world. Matt has had the opportunity to dance in a whole bunch of places with a whole bunch of great people in his career, during which he performed with the Mid America Dance Company, and was a co-founder of both Rockhopper Dance and the Buttrock Suites. His largest audience to date (5,000 + people) was at the Walla Walla hot air "Balloon Stampede" in 1991, during which his performance was interrupted by an emergency evacuation due to a major gas leak that threatened to blow the venue up. He is very grateful for this, as it taught him to never take choreography too seriously, as you may just end up getting blown up.

 

The 

Buttcracker

 III…even more crack!

7:30 pm., Dec. 8, 9, 10, 15, 16, 17 2017

Seattle Central College Erickson Theater

Tickets:

Advance general admission: $25/student $20

At the door general admission: $28

Available for purchase at: http://www.strangertickets.com/Browse#search=buttcracker   

For more information, "Like" The Buttcracker on Facebook.  

And RSVP to their Facebook Event Page.
(Visited 3 times, 1 visits today)
As the Editorial Director/Co-Owner, Michael Strangeways writes, edits and does about a million other jobs for Seattle Gay Scene, Puget Sound's most visited LGBTQ news, arts and entertainment website now celebrating its 14th year as a media outlet. A semi-proud Midwesterner by birth, he's lived in Seattle since 2000. He's also a film producer who would like you to check out the Jinkx Monsoon documentary, "Drag Becomes Him" now available on Amazon.com. In his spare time, he gets slightly obsessive about his love for old movies, challenging theater, "otters", vodka, chocolate, "I,Claudius", Lizzie Borden, real books made out of paper, disaster films, show tunes, Weimar era Germany, flea markets, pop surrealistic art, the sex lives of Hollywood actors both living and dead, kitties, chicken fried steak, haute couture and David Bowie. But, not necessarily in that order.
Related Posts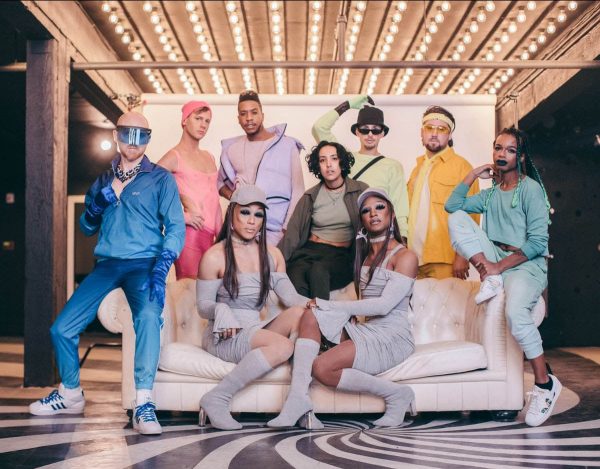 *Dragolicious • *Seattle Musicland • *Seattle Theaterland • *SGS Recommends • All Ages Events • Arts • Arts & Entertainment • Arts Festivals • Arts News • Cabaret • Capitol Hill News • Comedy • Community • Community Events • Concerts • Dance • Drag • Drag O'Tainment • Festivals • Gay 101 • Living • Mark Your Calendars • Music • Neighborhood News • News • Outdoor Theater • Performance Art • Queer Arts • Queer Theater • Seattle Drag • Seattle News • Shopping/Retail • Stage • Stand Up • Weekend Calendar
Intiman Theatre's big Homecoming Arts Festival is set for this
...