Well, I really can't top the lush language of this press release for Cirque du Soleil's "LUZIA: A WAKING DREAM OF MEXICO" the famed entertainment empire's latest touring show which is taking over Redmond's Marymoor Park from March 30th to May 21, 2017, so I'm going to be a lazy homo and cut'n'paste in some of this bee-yoo-tee-ful prose so you can can the gist of this lush show:
A WAKING DREAM OF MEXICO
LUZIA takes you to an imaginary Mexico, like in a waking dream, where light quenches the spirit and rain soothes the soul.
Freely inspired by Mexico, LUZIA is a poetic and acrobatic ode to the rich, vibrant culture of a country whose wealth stems from an extraordinary mix of influences and creative collisions – a land that inspires awe with its breath-taking landscapes and architectural wonders, buoyed by the indomitable spirit of its people. The tableaux of LUZIA weave an intricate, contemporary mosaic that awakens our senses and transports you to a place suspended between dreams and reality.

LUZIA
The name LUZIA fuses the sound of "luz" (light in Spanish) and "lluvia" (rain), two elements at the core of the show's creation.

AN IDEA OF MEXICO
There is not one, but many Mexicos – Mexico is an ever-evolving country as complex as it is diversified. It is the result of an extraordinary mix of influences from abroad over the course of many centuries.

Instead of representing Mexico in a realistic fashion, the creative team of LUZIA decided to create an evocation of this monumental country. They imagined a dream woven from memories, experiences and encounters, laden with inspirations deeply rooted in Mexican identity.

Even this invented Mexico is complex and multifaceted, hence the idea of a journey – in both the literal and figurative sense – through a series of fragments, all highly meaningful and evocative. "A fragment is like a pebble you slip in your pocket, keep close to your heart and safeguard like a cherished memory", explains show director Daniel Finzi Pasca. These small details are the building blocks of the organic, multilayered mosaic that is LUZIA.
DREAMY!
Or, en español: Soñador!
(That doesn't sound right…)
Cirque du Soleil's usual high standards of artistry and showmanship make LUZIA the must see event of the spring…for families and anyone in love with beautiful design and imaginative storytelling.
Also: the added benefit of very talented, very fit and very gorgeous performers in skin tight costumes…
A WIN/WIN for everyone!!!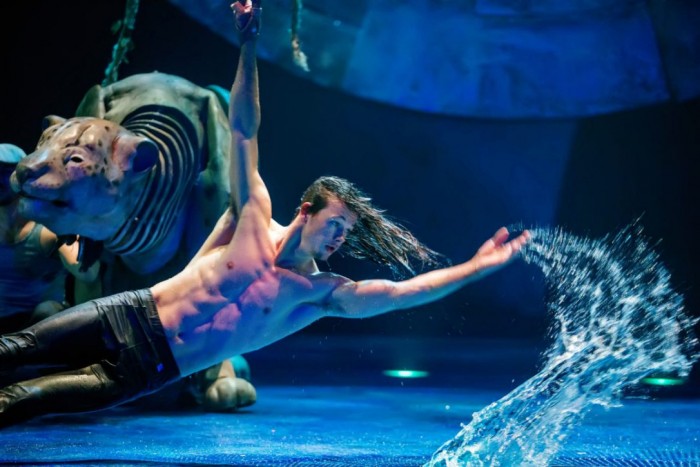 (Visited 1 times, 1 visits today)