June 1, 2017

•
by
Michael Strangeways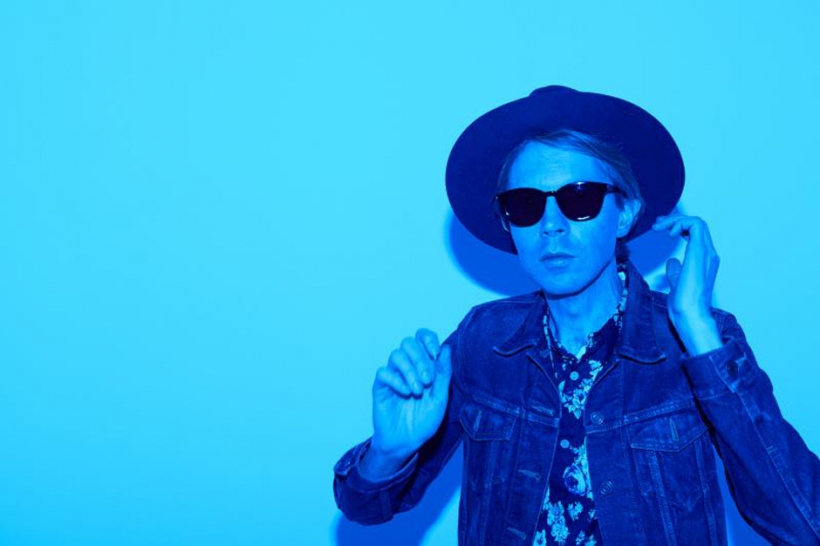 AEG Presents has released the complete summer line up for the Marymoor Park Concert series for 2017 presented by Capital One and held in King County's Marymoor Park in Redmond. Last minute additions include the return of BECK on August 25th (tickets on sale Friday June 2nd) and THE SHINS on Sept 23rd, (tickets on sale Friday June 9th). They join the other announced concerts which include season opener JOHN MELLENCAMP, plus shows with WILLIE NELSON, WEEN, PRIMUS, Tony Award winner IDINA MENZEL and two big 2 day festivals: REBELUTION on June 24/25 with Nahko and Medicine for the People, Collie Buddz, Hirie and DJ Mackle, and 107.7 The End's Summer Camp (August 12/13) which will include VANCE JOY, METRIC, ANDREW MCMAHON IN THE WILDERNESS, BISHOP BRIGGS, NEW POLITICS, K.FLAY, SIR SLY, LP, BOB MOSES, MINUS THE BEAR, BETH DITTO, SUNDARA KARMA, MISSIO, SWMRS, DUDE YORK, and THE FAME RIOT. Tickets available HERE!! Here's the entire playlist for Summer 2017:
MARYMOOR PARK CONCERTS ANNOUNCE FINAL 2017 SUMMER SERIES LINEUP HEADLINERS INCLUDE: JOHN MELLENCAMP, BECK, KHALID, TYCHO, REBELUTION, STURGILL SIMPSON, WILLIE NELSON & FAMILY, WEEN, THE SHINS, UB40, IDINA MENZEL, DIRTY HEADS & SOJA, RUSS, SLIGHTLY STOOPID, PRIMUS, THIEVERY CORPORATION, 107.7 THE END'S SUMMER CAMP FINAL SHOWS ADDED: BECK: AUGUST 25 – On Sale Friday June 2 – 10am PST THE SHINS: SEPTEMBER 23 – On Sale Friday June 9 –10am PST Redmond, WA – As the summer solstice approaches, Marymoor Park Concerts is thrilled to announce the final lineup for the 2017 summer concert series. The season begins next week with a special performance by John Mellencamp, bringing his Sad Clowns & Hillbillies Tour to the Pacific Northwest on Thursday June 8. The kick-off event also features very special guests Emmylou Harris, Carlene Carter, and Lily & Madeleine. The concert series' lineup also includes recent additions Beck (August 25), and The Shins (September 23). The series' finale performance is with Sturgill Simpson on September 30. Both Rebelution (June 24/25) and 107.7 The End's Summer Camp (August 12/13) will take place over two days. 2017 also welcomes a new presenting series sponsor to Marymoor. "We are pleased to be partnering with Capital One for the 2017 Marymoor Park Concert season," says AEG Presents Regional Vice President, Rob Thomas. "Thrilled for them to be joining us for an exciting summer of great performances at Marymoor Park." In addition to welcoming Capital One, AEG Presents is proud to have Waterbrook Winery on board for the 2017 summer season. Founded in 1984, Waterbrook is a premier winery recognized for producing world-class wines. From their vineyard in the heart Walla Walla to every bottle, winemaker John Freeman carefully crafts his wine to exemplify the depth and breadth of Washington. Visit www.waterbrook.com for more information. Now in its 5th year, the Marymoor Park Concert series consistently provides a diverse array of entertainment within a scenic location at King County's Marymoor Park, located in Redmond, Washington. There is no better summer experience than spreading out a blanket on the lawn, kicking off your shoes, and sampling some of the region's finest gourmet food trucks while enjoying an unparalleled view of your favorite band. With amazing evening sunsets and stars on stage and in the sky, every seat is the best seat in the house at King County's best outdoor venue–Marymoor Park. All shows at Marymoor Park feature general festival seating on the lawn. Select shows have reserved seating available. All performances take place regardless of weather. For an enhanced, premium experience, Pines Club upgrades are available for each concert on the series (subject to availability). For more information contact: pinesclub@marymoorconcerts.com. 2017 FINAL CONCERT SCHEDULE JOHN MELLENCAMP Sad Clowns & Hillbillies Tour w/ very Special Guest Emmylou Harris, Carlene Carter, Lily & Madeleine Thursday June 8th REBELUTION The Good Vibes Summer Tour 2017 w/ Nahko and Medicine for the People, Collie Buddz, Hirie and DJ Mackle Saturday June 24th & Sunday June 25th – 2 shows TYCHO w/ Todd Terje & The Olsens, with special guest Jaga Jazzist Presented by Marymoor Park Concerts and KEXP Tuesday June 27 AN EVENING WITH WEEN Presented by Marymoor Park Concerts and Monqui Sunday July 2 DIRTY HEADS AND SOJA w/ The Green, RDGLDGRN Saturday July 8 RUSS The Wake Up Tour Sunday July 9 UB40 LEGENDS: ALI, ASTRO & MICKEY w/ Matisyahu and Raging Fyah Presented by Relix and Marymoor Park Concerts Thursday July 13 KHALID American Teen Tour Friday July 14 SLIGHTLY STOOPID Sounds of Summer 2017 w/ Iration, J Boog, The Movement Sunday July 16 ROOTFIRE IN THE EMERALD CITY: Featuring Thievery Corporation, Stick Figure, Trevor Hall, The California Honeydrops, Sol, Six60, and Landon McNamara Presented by Marymoor Park Concerts and Knitting Factory Saturday July 29 WILLIE NELSON & FAMILY w/ Kacey Musgraves Wednesday August 9 107.7 The End's Summer Camp 2017: VANCE JOY, METRIC, ANDREW MCMAHON IN THE WILDERNESS, BISHOP BRIGGS, NEW POLITICS, K.FLAY, SIR SLY, LP, BOB MOSES, MINUS THE BEAR, BETH DITTO, SUNDARA KARMA, MISSIO, SWMRS, DUDE YORK, THE FAME RIOT Saturday August 12 & Sunday August 13 – 2 shows PRIMUS w/ special guest Clutch Tuesday August 15 IDINA MENZEL World Tour 2017 Tuesday August 22 BECK Friday August 25 THE SHINS w/ Foxygen, and Day Wave Saturday September 23 STURGILL SIMPSON w/ Fantastic Negrito Presented by Marymoor Park Concerts, Emporium, & KEXP Saturday September 30 TICKETS & INFORMATION: Tickets for all shows are on sale now unless otherwise noted. Tickets can be purchased online at AXS.com, by phone at (888) 929-7849, or at three convenient Box Office locations: The Showbox (located at 1426 1st Ave in downtown Seattle) Mon.-Fri. from 10am to 5pm Showbox SoDo (located at 1700 1st Ave S just south of downtown Seattle) Wed. & Fri. only 10am to 2pm Marymoor Park office Mon.-Fri. from 9am to 4pm. Marymoor Park Box Office opens one hour prior to door time for Will Call and Ticket Sales. Marymoor Park is located at 6046 W. Lake Sammamish Pkwy. N.E., Redmond, WA 98052. For more information, answers to frequently asked questions, or directions, visit us online at MarymoorConcerts.com. About AEG Presents Pacific NW AEG Live Pacific Northwest owns and operates the Showbox and Showbox Sodo venues in Seattle and produces the Marymoor Park Concert Series at Marymoor Park in Redmond, Wash. each summer. Recent AEG productions in the Northwest include Paul McCartney, Adele, Pearl Jam, Macklemore and Ryan Lewis, and Foo Fighters. The office produces a diverse array of one off club to arena level concerts and events annually in Washington, Oregon, Idaho, Montana and British Columbia and supports AEG Live's national touring divisions. www.aegpresents.com About King County Parks King County Parks – Your Big Backyard – offers more than 200 parks and 28,000 acres of open space, including such regional treasures as Marymoor Park and Cougar Mountain Regional Wildland Park, 175 miles of regional trails, 215 miles of backcountry trails and a world-class aquatic center. By cultivating strong relationships with non-profit, corporate and community partners, King County Parks enhances park amenities while reducing costs.  
(Visited 1 times, 1 visits today)
As the Editorial Director/Co-Owner, Michael Strangeways writes, edits and does about a million other jobs for Seattle Gay Scene, Puget Sound's most visited LGBTQ news, arts and entertainment website now celebrating its 14th year as a media outlet. A semi-proud Midwesterner by birth, he's lived in Seattle since 2000. He's also a film producer who would like you to check out the Jinkx Monsoon documentary, "Drag Becomes Him" now available on Amazon.com. In his spare time, he gets slightly obsessive about his love for old movies, challenging theater, "otters", vodka, chocolate, "I,Claudius", Lizzie Borden, real books made out of paper, disaster films, show tunes, Weimar era Germany, flea markets, pop surrealistic art, the sex lives of Hollywood actors both living and dead, kitties, chicken fried steak, haute couture and David Bowie. But, not necessarily in that order.
Related Posts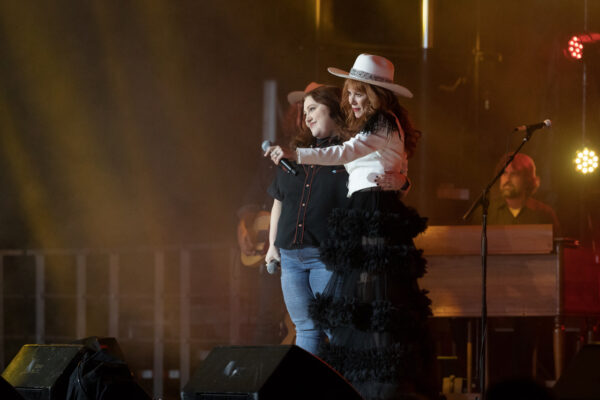 Arts & Entertainment • Hollywoodland • Infotainment • Music • Pop Stars • Television • TV Land • Uncategorized
OMG! Beloved Pacific Northwest queer rock goddess Beth Ditto is
...