Here's a film to be on your Queerdar at this year's Seattle International Film Festival. It's PROM KING 2010 the debut feature film from Christopher Schaap, an Issaquah native and Seattle University graduate now living in Brooklyn. Schaap not only wrote and directed the film, he stars in it as well as "Charlie" a naive newcomer to New York City trying to navigate the complexities of gay life in the Big Apple. Charlie believes in Hollywood style/fairy tale love but the realities of gay dating are harshing his perceptions of the "Happily Ever After" he seeks.
Prom King 2010 is screening Friday, May 26 at the Egyptian and encores on Sunday, May 28 at the Uptown. The Sunday screening is getting close to selling out so if that is your preferred day to see the film, go snatch those tickets NOW otherwise try to see the film at the Friday night screening with Christopher Schaap and Producer Isabella Jackson scheduled to attend.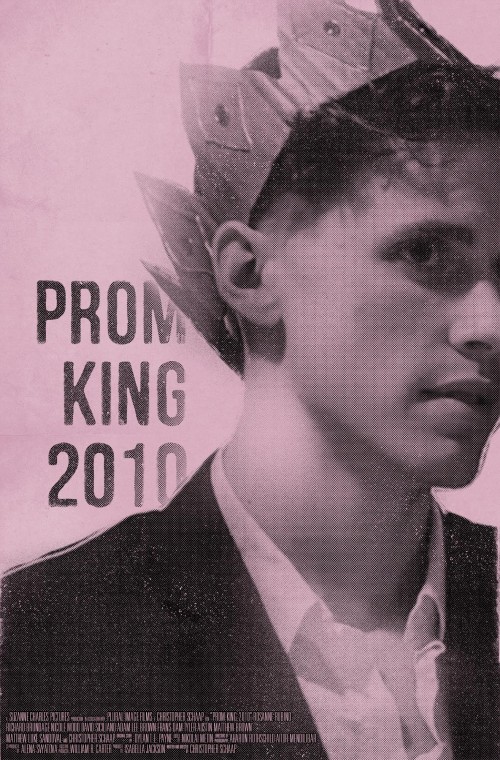 Prom King 2010
SA | 2017 | 102 minutes |Christopher Schaap
Young, gay, and yearning for the same fairy-tale romance seen in classic Hollywood films, Charlie navigates the New York City dating scene of icky online encounters, seedy back rooms, and cute freshman boys who "aren't really out" in an effort to find his own love story.
His favorite films are the classics—ones with quirky meet-cutes and grand displays of passion: Breakfast at Tiffany's and Manhattan, for starters. But even though Charlie lives in this romantic New York where supposedly anything can happen, finding love is not as easy as his onscreen heroes make it seem. First off, he's in love with his best friend, affectionately nicknamed "Hubs," who has recently set up some confusing boundaries for their friendship because of his new boyfriend. Charlie's girlfriends seem to jump at every opportunity to hook him up with someone they may or may not have heard was also gay, and a complicated tryst with an older, cynical waiter proves casual sex may not be Charlie's thing. Each encounter with dating apps, midnight drinks, and awkward family dinners make him less and less hopeful for that Hollywood fairy-tale connection he so fervently wants. Gorgeous camerawork, most notably the wide, vibrant shots of New York, by cinematographer and colorist Aharon Rothschild recall and pay homage to the very films Charlie holds so dear. Directed by and starring impressive newcomer Christopher Schaap, Prom King 2010 is a personal film about sexual awakening and yearning for love in this age of incredible disconnect.
Director Biography
Christopher Schaap is a film graduate from Seattle University. In 2015, a stop-motion short that he produced and co-wrote, Out of Print, won the Audience Choice Award at NFFTY.
Sponsored by Ingeniux, Seattle Weekly, Chloe Apartments
Director:

Christopher Schaap

Principal Cast:

Christopher Schaap, Rosanne Rubino, Richard Brundage, Nicole Wood, David Siciliano

Premiere Status:

Seattle

Country:

USA

Year:

2017

Running Time:

102 minutes

Producer:

Isabella Jackson

Screenplay:

Christopher Schaap

Cinematographers:

Aharon Rothschild, Aitor Mendilibar

Editors:

Nikolai Metin

Music:

Dylan T. E. Payne

Website:

Official Film Website

Awards:

Cinequest 2017 (New Vision Award)

Filmography:

Debut Feature Film

Language:

English

Format:

DCP
Tags: Christopher Schaap, LGBTQ Film, Prom King 2010, Queer Film, Seattle Connection