Review: The Realistic Joneses by Will Eno. Produced by New Century Theatre Company. Directed by Paul Budraitis. Scenic Design by Andrea Byrn Bush. Costume Design by Michael Notestine. Lighting Design by Evan Christian Anderson. Sound Design by Johanna Melamed. Properties Design by Robin Macartney. With Sunam Ellis, Brenda Joyner, Peter Dylan O'Connor, Evan Whitfield. Now through July 1, 2017 at 12th Avenue Arts.
My inner 11 year old was dazzled by the set for THE REALISTIC JONESES the play by Will Eno currently onstage at 12th Avenue Arts and produced by New Century Theatre Company.
Not so much by the plain facade of the set, a simple depiction of a wall of what seems to be a partially constructed house. It's just a wall of particle board with sliding glass patio doors on one side, and cleverly constructed sliding panel on the other which reveals an interior. But, it's the delightful set "header" that extends the length of that wall that fascinates. It's a delightful diorama that depicts the narrow skinny mountain side town where the "Joneses" reside, the two couples who populate this odd oblique play. The little houses light up and there is a simulation of the movement of the sun across the "sky" of the diorama town and when the actions of the play descend into night, so does the world of the little town on the mantel over the heads of the actors performing the scenes of the play. There are minimal actions in the text of this play, but those minimal acts are mimicked in the lives of the parallel town. It DOES interesting little things, just like the oddly mostly interesting things occurring in the world of the Joneses.
I don't know who came up with this concept for the this production of The Realistic Joneses. I haven't read the play but I have checked out photos from other productions including its Broadway debut from a few years back….no signs of any diorama world existing in any of those versions. This town appears to be unique to New Century's production and so it must be the work of the director, Paul Budraitis and/or  the scenic designer, Andrea Bryn Bush. Having seen previous work from both artists, it's entirely possible one or both of them came up with this concept. Both Mr. Budraitis and Ms Bush are detailed oriented and seemingly fascinated by textures, shapes, colors, patinas and how all these details can form an unique theatrical experience.
In short, I really really  REALLY love the set design and the overall mise-en-scène for The Realistic Joneses which also features evocative lighting design by Evan Christian Anderson and sound design by Johanna Melamed. The designers and director have created a fascinating, dreamscape which is fitting and apt for the world created by Will Eno in this play.
I just wished I liked the script itself, as much as I like this particular production.
Mr. Eno has been compared to Samuel Beckett with his oddly paused and paced plays but to me his work also seems reminiscent of Edward Albee. Like Albee, there is always a sense of surreal reality to the worlds Mr. Eno creates and the oddly off kilter characters who inhabit those worlds. Everyone seems unrealistically real most of the time…like people you know but distorted by a fun house mirror. It's off putting which isn't necessarily a bad thing but it's hard to connect or engage with these characters. They're sort of fascinating but also sort of boring at the same time. There are moments in The Realistic Joneses that crackle with electrical energy and other moments that just feel…very very long.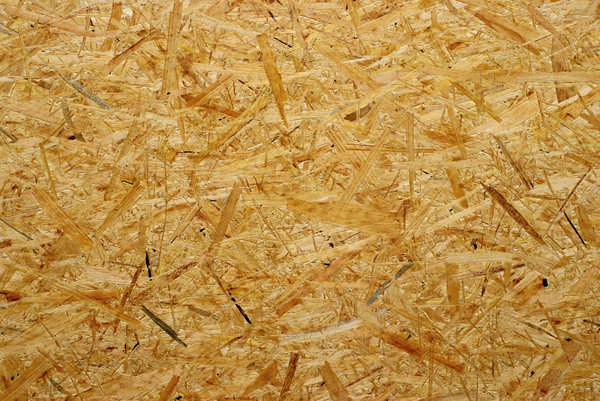 I've written over 500 words and have yet to even summarize the plot of this play but it's not really a play that's easy to reduce to a paragraph of synopsis.  It's about two couples, both having the surname Jones, with Bob and Jennifer being longtime residents of this odd little mountain town and John and Pony being newcomers who have just moved in next door. Bob is battling a mysterious illness and Jennifer is patiently trying to help him deal with it but isn't helped by the fact that Bob is depressed, dull and disagreeable. Initially Bob is annoyed by the arrival of John and Pony who seem odd and flighty but over time his attitude changes as he gets to know the couple. Meanwhile, Jennifer seems to have a strong connection to the wise cracking John who has a few secrets of his own. Over the course of the roughly 100 minute long one act play, the similarities and the differences of both couples are contrasted and compared. All the Joneses involved change in very minute ways over the course of the story. Things happen but at pace that can seem glacial at time.
All four actors give compelling performances. Evan Whitfield is once again well cast as The Every Man character he seems to play so frequently; he nicely nails the fussy blandness of Bob in the beginning of the play and the more invigorated Bob from the end of the play. Sunam Ellis is terrific as the loyal but frustrated Jennifer as she has to patiently deal with a hard to deal with husband but also seems energized by her connection to John, a larger than life personality that her character relishes being with; John challenges her in ways that Bob cannot.
As the other pair of Joneses, Brenda Joyner is appropriately skittish as the aptly named Pony, a bit clumsily endearing and over enthused by the events in her life. And, it's great to see Peter Dylan O'Connor back onstage as the complex John who seems like just your average "Weisenheimer" but as the play progresses reveals interesting corners and different colors of his character's persona. It's a smartly robust and complex performance.
The Realistic Joneses is a play that fascinates at times while it also feels paralyzed and overly fascinated with its own microscopic gaze at the banality of life.  There are things to admire here (lovely acting, fascinating directorial and design choices) but it's also difficult to embrace this play or recommend it for anyone other than the type of theater goer fascinated with the minutiae of every day existence done in a highly stylized yet minimalist way.
In other words, The Realistic Joneses is a play best enjoyed by your favorite art school MFA holder…you know. The one with the sparsely decorated townhouse and the book case full of Foucault and Sartre and a Francis Bacon print in the foyer.
Tags: 12th Avenue Arts, Minimalist Theater, New Century Theatre Company, The Realistic Joneses, Will Eno