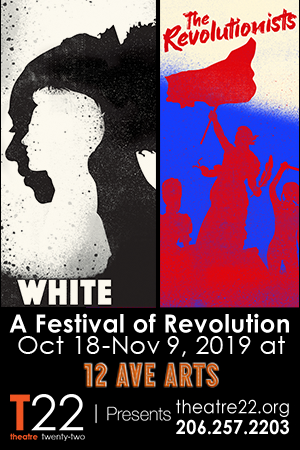 "Go Big or Go Home!"
Apparently, that's the motto of Seattle's Theatre22, who have been celebrating diversity onstage and off for the last several years with challenging productions of great plays from around the world including plays with LGBTQ themes like The Lisbon Traviata and The Pride as well as works celebrating Latinx culture with productions of two acclaimed plays by Pulitzer Prize winner, Quiara Alegría Hudes. And, most years the company will produce a mainstage production along with a second smaller show, frequently one by a local playwright
But, for the fall of 2019, the company is tackling two big recent plays with their "Festival of Revolution", staging them in repertory for 4 weeks at Capitol Hill's 12th Avenue Arts theater complex…including the Seattle premiere of Lauren Gunderson's highly acclaimed THE REVOLUTIONISTS and the Northwest premiere of James Ijames' WHITE. Both plays are funny, yet both deal with serious themes. And, while both have casts of four, stylistically they are very different…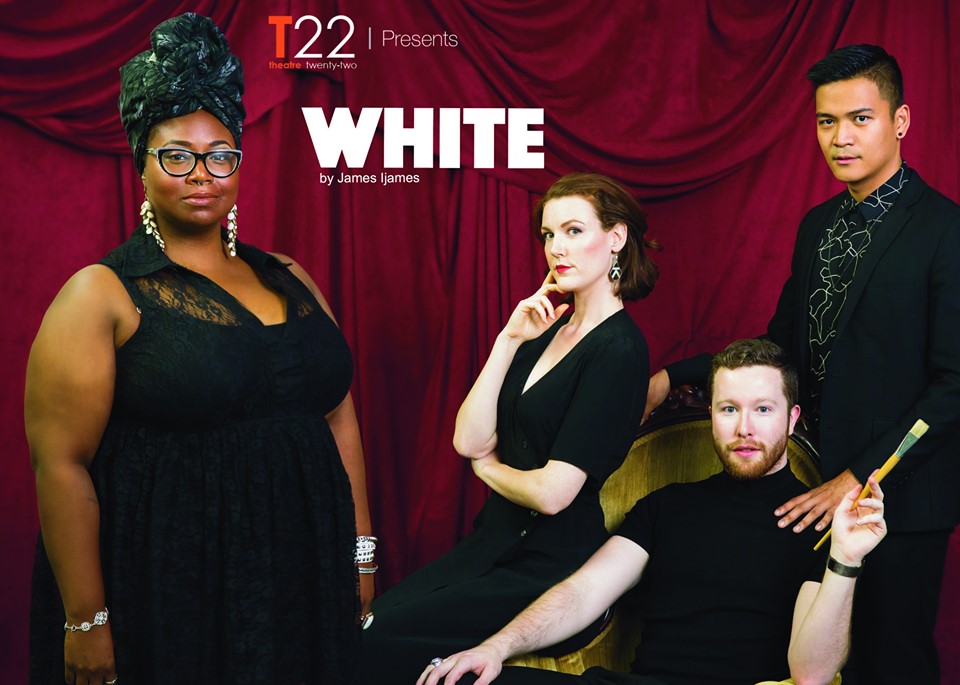 The modern set WHITE, co-directed by Theatre22 artistic director Corey McDaniel and Tayo Talabi, focuses on Gus, an artist, who is white and desperately wanting to get his work into an upcoming art exhibition that is only for artists of color. So, Gus hires Vanessa an African American actress to be the face of his art by "performing" as Balkonaé Townsend…to quote the p.r.: "a brash and political artist that will fit the museum's desire for new voices".
Naturally, wackiness ensues as Vanessa/ Balkonaé really gets into her role and Gus finds himself in a situation that could be the synopsis of an old "I Love Lucy" episode.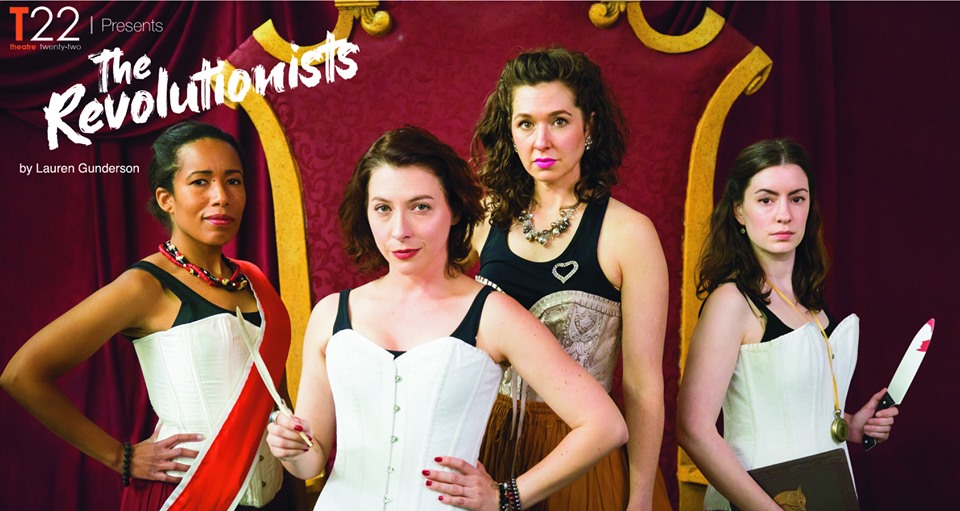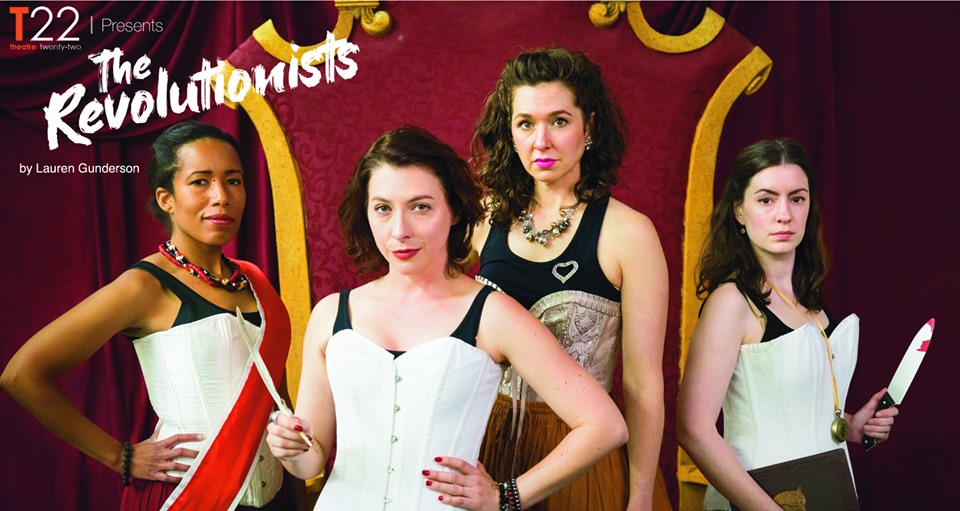 The modern sit-com charms of WHITE will contrast nicely with the different vibe of THE REVOLUTIONISTS, directed by Julie Beckman, which focuses on four historical women, all executed during the French Revolution's Reign of Terror. Playwright Olympe de Gouges, assassin Charlotte Corday, Queen Marie Antoinette, and Haitian revolutionary Marianne Angelle all have something to get off their chest…other than their heads. To quote the PR for this show: " This grand and dream-tweaked comedy is about violence and legacy, art and activism, feminism and terrorism, compatriots and chosen sisters, and how we actually go about changing the world. "
Both of these shows have million dollar casts: Shermona Mitchell, Tyler Rogers, Jennifer Ewing and Christian Quinto in WHITE and Angela DiMarco, Shanna Allman, Anastasia Higham and Anjelica McMillan in THE REVOLUTIONISTS and you can check out all of them starting this Friday, October 18th with the premiere of WHITE, and followed on Saturday, October 19th with the premiere of THE REVOLUTIONISTS and both continue in repertory through Saturday, November 9th.
Go HERE to buy tickets for WHITE.
Go HERE to buy tickets for THE REVOLUTIONISTS.
OR, ideally, go HERE to buy a Festival Ticket to see BOTH, which saves you a few bucks!!!
(Visited 11 times, 1 visits today)