Purr, the beloved cocktail lounge formerly located on 11th Avenue on Capitol Hill, has announced their grand re-opening at their new location in Seattle's Montlake neighborhood. Owner Barbie Roberts announced last night that the new space would debut next Wednesday, October 4th.
The time as come!! Mark your calendars for next Wednesday night, October 4th @ 6pm!
Join us as we celebrate our opening in our new digs! We've missed your faces and are very excited to share our new space with you.

New things to look for, starting on Thursday Oct 5th:

Our hours will be Mon – Fri noon to 2am, and Saturday and Sundays 9am-2am. We will be serving up a new full menu daily until 10pm, and Brunch on the Weekends until 2pm, then regular menu until 10.
Marcus and Blacknail Productions will be back serving up Karaoke every Monday and Tuesday night from 9pm-1am.

All Husky and Seahawks Games will be televised with sound every weekend!

Great New Menu items to check out!
Happy Hour will be Mon – Fri 4-7pm which will include 1/2 off All Appetizers and drink specials.

Pool Table available during the day and most evenings except Friday and Saturday night. Pool is FREE:)

Also new, is we are now pouring standard drinks as "singles", but if you wish a double, just $2.00 more on everything!

Stay tuned for our Halloween Party announcement, as well as our 12 year Anniversary!

We've missed you!! See you next week!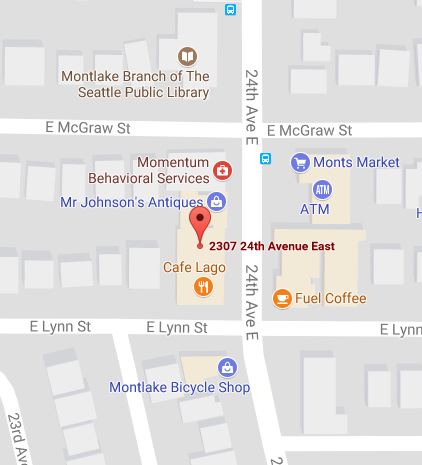 And, today, Purr announced popular drag star Dolly Madison would be a special guest for the re-opening. They also conveniently posted info on how to get to the new location, from Capitol Hill:
New Address: 2307 24th Ave E (Cross streets are McGraw and Lynn)

Backside of Capitol Hill. Head north on 23rd Ave (which turns into 24th Ave E) toward Montlake. (The new Purr is) on the left hand side before you hit the bridge to Husky Stadium.
Street parking is FREE!
6 min Light Rail from Capitol Hill, then 10 min walk across bridge.
I believe the 43 and 48 bus stops right in front.
And let's not forget…UBER is our friend!
Be advised bus service isn't great at this location. (And, the bus stop is a block away in front of the Montlake library). The hours for the #43 which heads up to Capitol Hill, were drastically reduced after the Capitol Hill Light Rail station opened at Broadway & John.
Roberts' announcement that Purr had been priced out of its 1518 11th Avenue space in a major rent hike stirred some controversy earlier this summer and flamed the fires of discontent over gentrification of Capitol Hill, Seattle's traditional LGBTQ neighborhood that has seen massive redevelopment in recent years. There was more brouhaha after the new location was announced with some unhappy that it was not centrally located near Pike and Pine on Capitol Hill and within walking distance of other LGBTQ spaces.
But, Barbie Roberts seems confident she can make the change work and transform Purr into a neighborhood gay bar for Montlake that is able to serve everyone in the neighborhood as well as longtime Purr fans.
Meanwhile, Queer/Bar, the new LGBTQ venue that took over Purr's old space on 11th Avenue appears to be opening their doors later in the week with a "Grand Opening" set for Friday, October 6. We've seen little about that opening on social media…we can't find a Facebook page for the new club and "Queer / Bar" is such a generic name, it makes for very difficult searching on the Internet.
(Visited 1 times, 1 visits today)