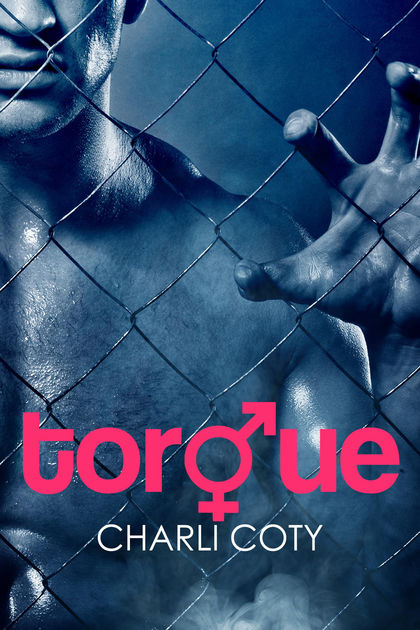 Read with Pride/Write with Pride Northwest returns this weekend with their 5th annual conference that promotes the writing, reading and enjoyment of LGBTQIA romance fiction, one of the most popular selling genres in the LGBT book world and one that has a large straight following as well.
Their "Read/Write with Pride" festivities include events for writers and readers.  Write with Pride happens FRIDAY, November 2nd and you can still register to attend. Here's all the info/links:
Write with Pride is a one-day multi-session workshop focused on the craft of writing and led by a fantastic group of LGBTQIA romance and genre authors.

Registration is still open, and is on a sliding scale of $0-$25. Register for Write with Pride

View the full workshop schedule here or read the snapshot below.

Write with Pride Schedule Snapshot


Date: Friday, November 3, 2017
Location: Seattle Central Library (1000 4th, Ave)

10am – 11;30am: NaNoWriMo Writing Time (4F, Room 6)

12pm – 1pm: Write with Pride Registration

1pm – 2pm: Workshop Opening and Keynote Chat with Nisi Shawl

2pm – 2:15pm: Break

2:15pm – 3:45pm: Write with Pride Session Series 1

May I Live In Your Bones: Harnessing the Power of Close Psychic Distance (4F, Room 1)
Interwoven Plots – Romance Plus Danger (4F, Room 2)

3:45pm – 4pm: Break

4pm – 5pm: Write with Pride Session Series 2

Do Your Book Justice (4F, Room 1)
Line Editing Tips and Tricks (4F, Room 2)
How to Connect Your Stories with Libraries and the Community (4F, Room 6)

5pm – 5:10pm: Break

5;10pm – 5:30pm: Workshop Share-Out and Wrap-Up

View the full Write with Pride schedule to reach session descriptions
READ with Pride kicks off Friday night at Gay City with a fun public reading event with many LGBTQIA romance fiction writers in attendance. More info on THAT event:
QUEERLY YOURS
A Kickoff Night of LGBTQ Love Stories
Friday, November 3
7:00pm – 9:00pm
Calamus Auditorium at Gay City
Kick off Read with Pride NW weekend with a reading event and Q & A with seven amazing LGBTQIA romance and genre fiction authors!

From contemporary love stories to romantic suspense to exciting adventures, each writer shines a spotlight on LGBTQ lives, loves and relationships, and promotes the theme that there's a Happily Ever After for everyone.

The authors sharing their work during Queerly Yours are

Tobi Hill Meyer (Nerve Endings: The New Trans Erotic)
MB Austin (Strictly Need to Know)
Ziggy Shutz (Behind the Mask)
James Brock (Tailor Made, Men Overboard)
Julie Tizard (The Road to Wings)
Charli Coty (Toy Run, Torque)
Dev Bentham (Tarnished Souls, Making Home)

On Saturday, November 4th, the main conference is held at the downtown central Seattle Library.
Read with Pride 2017 Conference
10:00am – 5:30pm – Seattle Public Library Central Branch (1000 4th Ave, Seattle, WA 98104)

10:00am – 11:30am: NaNoWriMo Writing Time (Location TBA)
12pm – 1pm: Registration, Grab Your Swag, and Meet & Greet (Microsoft Auditorium)*
* Get there early if you want to first crack at the free book table!

12pm – 5:30pm: Read with Pride Book Fair (4th Floor, Room 1)
The Book Fair will be running throughout the entire event!
1pm – 2pm: Opening Session and Keynote (Microsoft Auditorium)
2:15pm – 3pm: Panels Series 1: (Multiple Locations)
3:15pm – 4pm: Panels Series 2 (Multiple Locations)
4pm – 5:30pm: Author Meet & Greet and Signing at the Book Fair (4th Floor, Room 1)

See the full Schedule, Panel Session Descriptions, and full list of Read with Pride Attending Authors.

Have you not yet registered for the RWP conference? Register here. It's free!
Following the conference there will be another reading event at Gay City on Saturday night:
READING WITH PRIDE
LGBTQ Love Stories
Saturday, November 4
7:00pm – 9:00pm
Calamus Auditorium at Gay City
Celebrate LGBTQIA love stories again with a second reading event at Gay City on

Saturday, November 4

that will highlight seven authors of queer romance and genre fiction.

Whether their books are exploring the far reaches of space, riding through the old west, or heating up the streets of Seattle, each author shines a spotlight on LGBTQIA relationships and the universality of love.

Authors sharing their work during Reading with Pride are

Andrea Speed (Infected: Prey, Hearts of Darkness)
Rick R. Reed (High Risk, Lost & Found)
Christine Danse (The Spires of Turris)
Austin Chant (Peter Darling, Carline's Heart)
Ginn Hale (The Long Past & Other Stories, Wicked Gentlemen)
Kim Fielding (Brute, Clay White: A Bureau Story)
Cjane Elliott (All the Way to Shore, In Over Our Heads)
 MORE info about Read with Pride Northwest:
The goal of Old Growth Northwest's Read with Pride Northwest initiative is to give writers and readers all over the region a chance to gather, meet, and discuss LGBTQIA romance fiction. This initiative includes free public reading events, local reader meetings, and the annual conference Read with Pride Northwest, previously known as Gay Romance Northwest/GRNW. The first GRNW conference was held on September 14, 2013. The conference has since been held every September, with GRNW 2014 on 9/20/2014, GRNW 2015 on 9/26/2015, and GRNW 2016 on 9/24/16.

Save the Date for Read with Pride 2017 at the Seattle Central Library on 11/3-11/4, 2017!


Join the RWP Community!

GRNW on GoodReads: Join our RWP GoodReads group to stay up-to-date on RWP events and author news, and be a part of the discussion around LGBTQIA romance fiction.

Follow RWP: Join our communities on Twitter and Facebook to stay up-to-date about all the news around the Read with Pride Northwest, our reading events, and new releases by RWP authors.
Tags: Gay City LGBT Center, Gay Romance Northwest/GRNW, LGBTQIA romance fiction, Read with Pride Northwest, Rick R. Reed, Seattle Central Library, Tobi Hill Meyer