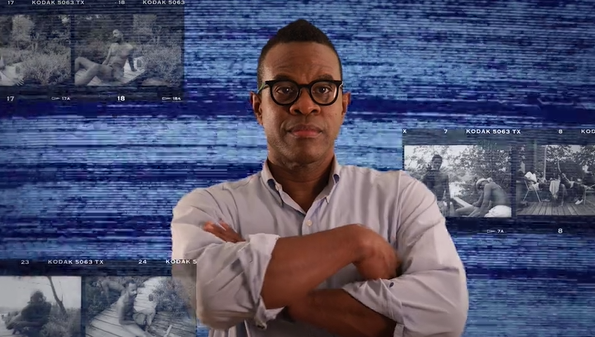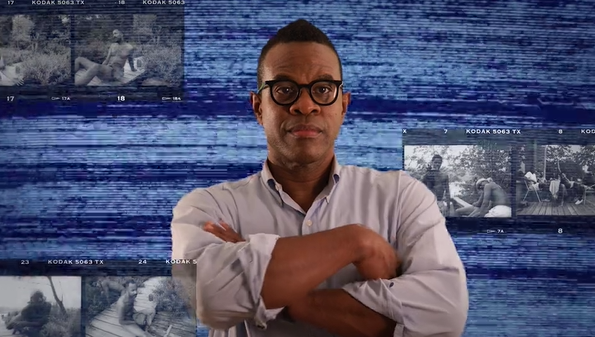 Filmmaker Thomas Allen Harris is one of seven artists who contributed to the Visual AIDS video project for World AIDS Day 2017, "Alternate Endings, Radical Beginnings" which screens around the country, including at Seattle's Frye Museum on December 1, 2017, World AIDS Day.
In honor of World AIDS Day and the 28th iteration of Visual AIDS' Day With(out) Art, the Frye Art Museum has partnered with Visual AIDS to present the film ALTERNATE ENDINGS, RADICAL BEGINNINGS, a collaborative video project curated by Erin Christovale and Vivian Crockett, featuring seven short videos about the ongoing HIV/AIDS crisis, by artists Mykki Blanco, Cheryl Dunye, Reina Gosset, Thomas Allen Harris, Kia Labeija, Tiona McClodden and Brontez Purnell.
In spite of the impact of HIV/AIDS within Black communities, these stories and experiences are constantly excluded from larger artistic and historical narratives. In 2016, African Americans represented 44% of all new HIV diagnoses in the United States. Given this context, it is increasingly urgent to feature a myriad of stories that consider and represent the lives of those housed within this statistic. ALTERNATE ENDINGS, RADICAL BEGINNINGS seeks to highlight the voices of those that are marginalized within broader Black communities nationwide, including queer and trans folks.
The commissioned projects range from intimate meditations of a young HIV positive protagonist, to a contemporary re-imagining of 90s-era "safer sex" media culture, to a musical journey through New York exploring historical traces of queer and trans life, to accounts from formerly incarcerated women living with HIV/AIDS in the Bay Area. Together, the videos provide a platform centering voices deeply impacted by the ongoing epidemic.
Immediately following the film, there will be a panel discussion.
About the Panelists
Brian Minalga (of the Legacy Project) works to advance HIV-related justice by building trust, collaboration, and capacity between the NIH-funded HIV/AIDS clinical research networks and the communities bearing the greatest burden of HIV in the US. He facilitates the Women's HIV Research Collaborative, manages an HIV prevention project called Be the Generation to End the AIDS Epidemic, and represents the Legacy Project on the NIH Division of AIDS Cross-Network Transgender Working Group. He is an expert in HIV decriminalization and is actively involved in anti-stigma work within and outside the HIV research enterprise. Having worked in the fields of HIV, social work, education, and youth development in locations ranging from Seattle to Detroit and Namibia to Niger, Brian brings a global and interdisciplinary perspective to his work. A poet of the page and the stage, Brian believes in art as a tool for social and political justice.
Ace Robinson is a leading HIV advocate and population health expert residing in Los Angeles. He led one of the longest serving HIV clinics in the States to become one of the most successful clinics at helping patients achieve viral suppression. He is also on the steering committee for the U=U campaign focused on educating the community about the benefits of vital suppression and how to eliminate HIV transmission. Additionally, he serves as a Board Director of the Avielle Foundation which combats violence through brain health research. He also supports the Desmond Tutu HIV Foundation in Cape Town, South Africa, a leading global entity focused on the eradication of AIDS and reduction of HIV. Robinson holds a Master of Public Health with a concentration in International Health Promotion and a focus in Communicable Disease from the University of Cape Town, in addition to a Bachelor of Chemistry from Duke University. He is currently completing his Master's in Healthcare Leadership at Brown University.
Renee McCoy, Ph.D., a medical anthropologist and an ordained minister, is the former Director of Public and Private Grants and the former Assistant Director of Prevention Education at Lifelong AIDS Alliance. She moved to Seattle in 2009 from Detroit, MI, where she was the Director of HIV/AIDS Programs for the Detroit metropolitan area. Dr. McCoy has a long and extensive history of HIV/AIDS prevention, care, and research dating back to the onset of the pandemic in 1981. Much of her work has focused on identifying and addressing the concerns of minorities and stigmatized groups including people of color and LGBTQ persons. She has received numerous national and local awards for the work she has done in HIV/AIDS, pastoral care, and community organizing.
Free tickets are available on a first come, first served basis, and may be picked up at the desk in the foyer outside the auditorium thirty minutes prior to the start of the program. There is no late seating, so please arrive early.
As a special benefit, Frye members may reserve free tickets in advance to guarantee seating. To reserve, call 206 432 8289 or email rsvp@fryemuseum.org at least two days prior to the event. Each member may reserve two tickets and may claim their tickets one hour prior to the start of the program.
Alternate Endings, Radical Beginnings
FILM
Friday, December 1, 2017
7 – 8:30 pm
Location
Frye Auditorium
704 Terry Avenue
Seattle, Washington 98104
ADDED INFO: This film is also screening in Burien! The Details:
Scarlet Ibis Gallery, in Burien Washington, will be hosting a screening of ALTERNATE ENDINGS, RADICAL BEGINNINGS on December 1, 2017 as part of the annual Day With(out) Art presented by Visual AIDS.

Scarlet Ibis Gallery presents ALTERNATE ENDINGS, RADICAL BEGINNINGS, a Visual AIDS Day With(out) Art presentation, seven new and innovative short films repeating continuously in the gallery from 5:00pm until 10:00pm. Scarlet Ibis Gallery is located at 447 SW 152nd Street, Burien WA 98166, inside Phoenix Tea Shop.

Day Without Art launched on December 1, 1989 as "a day of action and mourning" in which thousands of arts institutions and organizations around the world unify together to demonstrate the power of art to raise awareness of the ongoing AIDS pandemic.
The Trailer:
(Visited 1 times, 1 visits today)