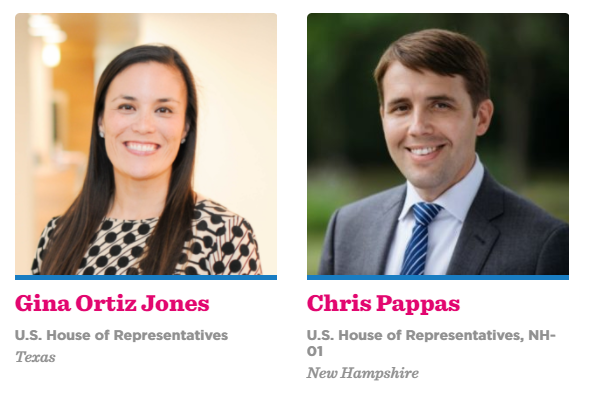 Nelson Araujo, Chris Pappas and John Arrowood Were Endorsed
Washington, DC –  Today Victory Fund, the only national organization dedicated to electing LGBTQ leaders to public office, endorsed three candidates who can make history with election wins in 2018. Assemblyman Nelson Araujo, running for Nevada Secretary of State, would become the first openly LGBTQ person to win statewide office in Nevada and one of just four openly LGBTQ statewide elected officials in the United States. New Hampshire Executive Councilor Chris Pappas, running for U.S. Congress, would become the first openly LGBTQ person elected to Congress from the state, and Judge John Arrowood would become the first openly LGBTQ person to win a statewide race in North Carolina if elected to the Court of Appeals.
"The 2018 election cycle is on-track to be a historic one for our community – with more openly LGBTQ people running for office in more places," said Victory Fund President & CEO Annise Parker. "These three endorsees are poised to be groundbreaking candidates, running for elected offices that have never been held by LGBTQ leaders. Yet while they are historic candidacies, we know they can win on election day because they are strong candidates with long track records of addressing the needs of their communities. Victories for these three candidates will tick off milestones in our movement for equality, but importantly, will also improve the lives of the people they serve."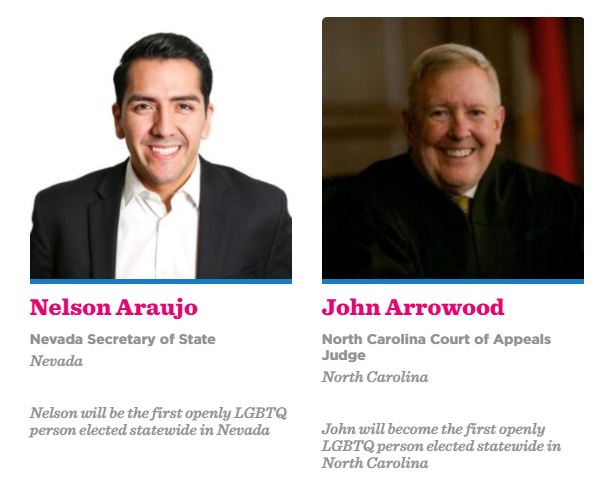 This is the third round of endorsements by Victory Fund for the 2018 election cycle. The complete slate of 22 openly LGBTQ candidates can be seen atvictoryfund.org/ourcandidates.
Since 1991, Victory Fund has helped thousands of openly LGBTQ candidates win local, state and federal elections.
_________________
LGBTQ Victory Fund
LGBTQ Victory Fund works to change the face and voice of America's politics and achieve equality for LGBTQ Americans by increasing the number of openly LGBTQ elected officials at all levels of government.
(Visited 1 times, 1 visits today)