Wow! 
We're seldom shocked but today's announcement that RuPaul's Drag Race Season 8 winner BOB THE DRAG QUEEN was dropping the drag for a legit theater turn in Berekley Repertory Theatre's upcoming production of Tony Kushner's Pulitzer Prize winning opus ANGELS IN AMERICA was an eye opener. 
"Bob" aka Caldwell Tidicue is tackling the role of "Belize" the frank and sardonic male nurse character in the acclaimed duo of plays that was originally played by acclaimed actor Jeffrey Wright who won a Tony Award for his portrayal of the role on Broadway in its original run in 1993/94 and subsequently won an Emmy for his work in the TV adaptation that aired on HBO. 
It's a big time commitment for a popular and nationally known drag performer. The production will run from April 17, 2018 through July 22, 2018 with both parts (Millennium Approaches and Perestroika) playing in repertory at the acclaimed theater located in the East Bay city of Berkeley in the San Francisco metro area. Five months (including rehearsal time) is a long time to away from the drag circuit.
To make the production even more special, Tony winner Stephen Spinella, the out gay actor who created the role of Prior Walter in the original productions of "Angels in America", a central character dealing with his AIDS diagnosis and the subsequent revelation he has been chosen to be a heavenly messenger, will now take on the role of Roy Cohn in this new production. Cohn is one of several real world characters in the plays, a notoriously conservative attorney who was a deeply closeted gay man who died of AIDS in 1986. The role was originally played by Ron Leibman, who won the Tony for his work, then by Al Pacino in the HBO film where he won an Emmy.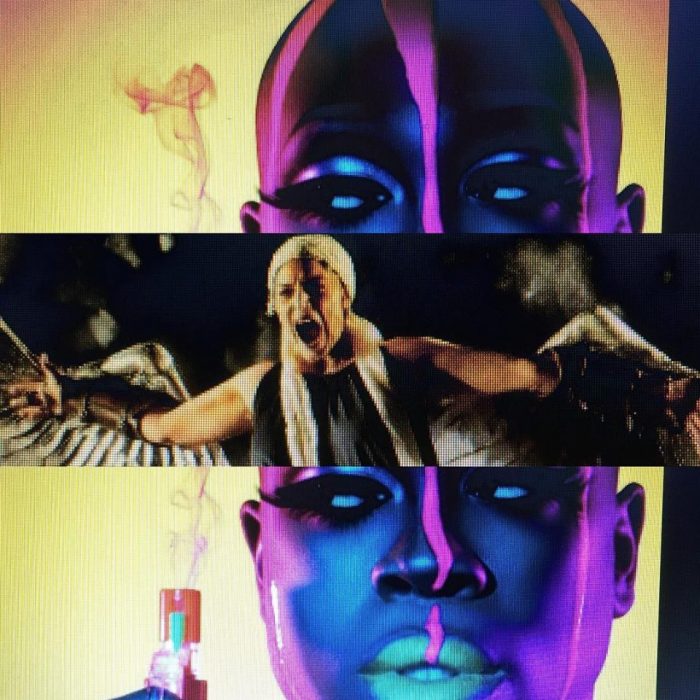 More poo via Playbill:
Rounding out the company are Randy Harrison (Queer as Folk) as Prior, Danny Binstock (Broadway's Breakfast at Tiffany's) as Joe Pitt, Randy Danson (Venus Off-Broadway) as the Angel, Benjamin T. Ismail as Louis Ironson, Bethany Jillard as Harper Pitt, and Carmen Roman as Hannah.

The California production will run shortly after the Broadway transfer of the recent National Theatre revival opens at the Neil Simon Theatre with a cast that includes Nathan Lane, Andrew Garfield, Lee Pace, and Denise Gough.

Taccone's staging will feature set design by Takeshi Kata, costumes by Montana Blanco, lighting design by Jen Schriever, projections by Alexander V. Nichols, and sound design by Bray Poor.
Tickets for this mega theater event are now on sale HERE!
Tags: Angels in America, Bay Area Theater, Belize, Berkeley Repertory Theatre, Bob the Drag Queen, Caldwell Tidicue, Queer Theater, Stephen Spinella, Tony Kushner