February 21, 2018

•
by
Michael Strangeways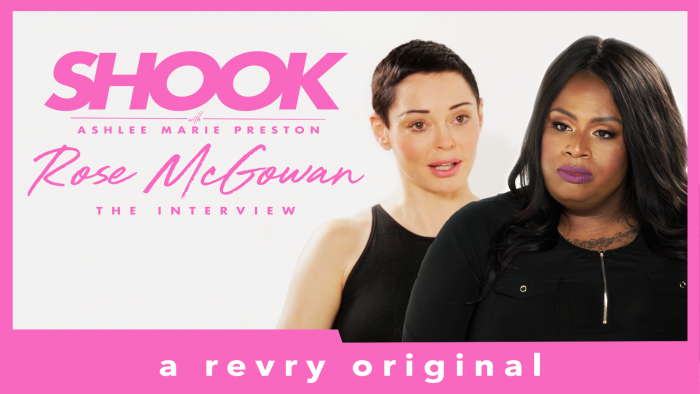 ROFL!
SILENCE!!!!?????!!!!
ROSE MCGOWAN!?!?!?!?!?
Gurl, please…when in HELL have you been silent in the last few months? You been all over Social Media like a Drag Queen at a Sephora Clearance Table…
Bless her heart!
OK…I should back up and 'splain. I just got an "urgent" press release about Rose McGowan, the actress who has been a major player in the recent "Harvey Weinstein/Hollywood Sex Abuse Scandals" of the last few months where several  members of the film and television industry, mostly female identified, have come forward naming names of Hollywood power brokers guilty of sexually harassing women. McGowan has been one of the most prominent and vocal of the accusers who actually helped propel the original disclosures by intimating she had been a victim of the very powerful Hollywood executive Harvey Weinstein.
Since this story broke a few months ago, McGowan has earned praised and many followers for her fierce frankness in disclosing her own personal encounters with sexual harassment in Hollywood but has also come under attack for using the situation to promote her new career as an activist as well as for an unfortunate confrontation with a trans activist at a book event in New York City on January 31st.
Today, I get this email with the header:
"Press Alert: Rose McGowan Breaks Her Media Silence in Exclusive 1 Hour Interview on Queer Streaming Network, Revry"
Is not quite 3 weeks much of a media silence?
Anyway, Rose is doing this interview with transgender activist and media personality, Ashlee Marie Preston to clear the air. Here's the whole press release…if you're so inclined to find out the real story, then tune in to Revry.com  on Friday.
Personally, I think Rose is pretty badass for speaking out against the sexist bullshit of Hollywood but she also has a tendency to lose her shit and wage in non-productive flame wars on social media. She needs to learn how to wage her battles better and not get bogged down in the caca…it distracts from the central issue…
Takin' down those dumbass sexist grabby men!
Sexuality, PTSD, Cults, Russian Bots, Trans Paid Plants, Trump, Hillary Clinton, Gay Men, Female and Hollywood Complicity…all these topics and more in this in-depth, exclusive one hour interview on queer streaming network, Revry's "SHOOK with Ashlee Marie Preston".

Having canceled all press and USA book tour appearances, activist/author Rose McGowan is now breaking her silence in this provocative special on Revry's "SHOOK with Ashlee Marie Preston".  After the controversial New York Barnes & Noble confrontation with a trans activist, McGowan finally opens up about what really happened, her experience over the past year and never before heard insights about her past and future plans within the #MeToo movement.  McGowan vulnerably opens up like never before about her healing and the toll her battle has taken.  Host Ashlee Marie Preston shares "While some can only see Rose's imperfections—I'm able to see her for her intentions. I know what it's like to operate on a different frequency than everyone else. I'm looking forward to coming together with an open heart and mind."

 

About Host – Ashlee Marie Preston

Ashlee Marie Preston is a Media Personality, Writer, Speaker, and Civil Rights Activist.  Preston is historically the first trans woman to become Editor in Chief of a national publication and has been featured by Teen Vogue, NBC, New York Times, BuzzFeed, HuffPo,The Washington Post, and many more. She was named one of The Root 100's "Most Influential African Americans of 2017", and was profiled as one of LOGO/NewNowNext & PopSugar's top 40 LGBTQ's of 2017.  She ran for California State Assembly District 54; making her the first openly trans person to run for California State Legislature.  (@ashleemariepreston, @ashleempreston)

"I was discriminated against on the job for being trans; fired, became homeless, engaged in survival sex work, became addicted to drugs, and experienced chronic sexual assault and violence while on the streets. I maintained my sanity, wasn't killed like many of my friends, have never been incarcerated, and recognized that it's my social responsibility to help restore honor and dignity to those like me and others who exist on the margins of society. I use media to amplify the voices of those who've been silenced, and lead difficult conversations around what it means to be fully liberated and how we all can actively become better allies to those in despair."  —Ashlee Marie Preston
About Revry

Revry

 is the premier queer digital media network for the inclusive 21st century LGBTQ+ community.  As the first-ever global queer streaming service, 

Revry

 offers its members a uniquely curated selection of domestic and international entertainment that includes iconic narrative and documentary films, cutting-edge series, groundbreaking podcasts, music albums and videos, and originals. 

Revry

 is available worldwide on seven OTT, mobile, and online platforms, and hosts an exclusive linear channel on Pluto TV.  Headquartered in Los Angeles, 

Revry

 is led by an inclusive team of queer, multi-ethnic and allied partners who bring decades of experience in the fields of tech, digital media, and queer advocacy.  Follow on Facebook, Twitter, and Instagram @REVRYTV. Go Online to: 

www.Revry.com

.
Rose McGowan's book "Brave" can be purchased here:  
Rose McGowan's song from this promotional trailer, "Lonely House" is available for pre-order on iTunes.
(Visited 5 times, 1 visits today)
As the Editorial Director/Co-Owner, Michael Strangeways writes, edits and does about a million other jobs for Seattle Gay Scene, Puget Sound's most visited LGBTQ news, arts and entertainment website now celebrating its 14th year as a media outlet. A semi-proud Midwesterner by birth, he's lived in Seattle since 2000. He's also a film producer who would like you to check out the Jinkx Monsoon documentary, "Drag Becomes Him" now available on Amazon.com. In his spare time, he gets slightly obsessive about his love for old movies, challenging theater, "otters", vodka, chocolate, "I,Claudius", Lizzie Borden, real books made out of paper, disaster films, show tunes, Weimar era Germany, flea markets, pop surrealistic art, the sex lives of Hollywood actors both living and dead, kitties, chicken fried steak, haute couture and David Bowie. But, not necessarily in that order.
Related Posts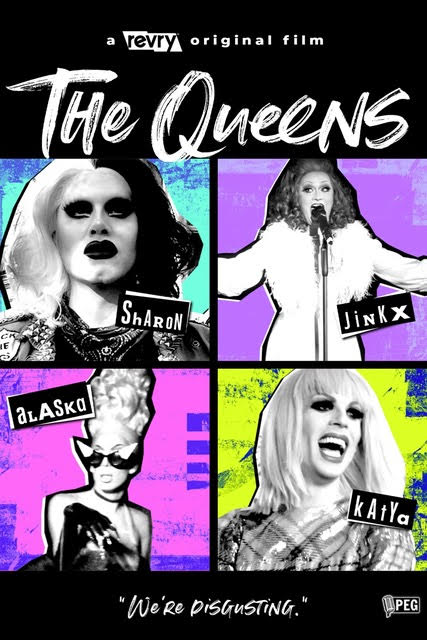 *Dragolicious • *Resist. Protest. Obstruct. Inform. • *Seattle Cinemaland • Arts & Entertainment • Drag O'Tainment • Television • TV Land • Video Fun Land
Revry, the queer on demand television outlet, has a slew
...