The sweet gay teen coming out romantic comedy LOVE, SIMON is being released on March 16th but it's also doing a whirlwind promotional tour right now to support the film and since Seattle is the gayest place on earth, two of the film's stars will bop into town this coming Monday, March 5th for a screening and personal appearance.
If you'd like to check out the young stars Nick Robinson and Alexandra Shipp, you can see them hustling coffee at Victrola Coffee from 4 to 4:30pm. If you'd like to see this new film BEFORE ANYONE ELSE then you need to email Alliedimsea@gmail.com with  "LOVE, SIMON – Powered By Love Tour " in the subject line. 
The screening is at at 7 pm and there will be a Q & A afterward…but, you MUST email and get confirmation with location from the pr people!
I have an email out to the publicity folks to clarify WHICH Victrola they are going to be at…I'm guessing it's the one on Pike Street just down from the Eagle but….once they reply, I'll clarify.
ADDED: Yes, it IS the Victrola at 310 East Pike next to the Eagle!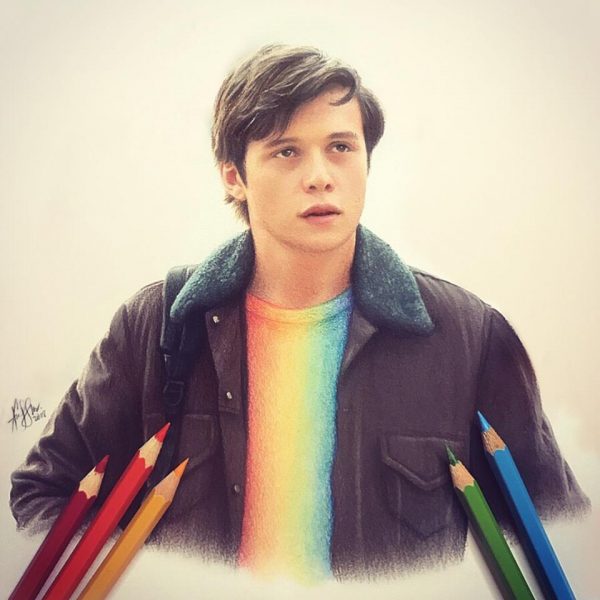 More info:
Seattle! Nick Robinson and Alexandra Shipp from the new movie LOVE, SIMON will be in town on Monday March 5th in honor of the Powered By Love Tour. There is going to be a special advance screening of the movie on this date with a Q&A afterwards with them. If you would like to attend this screening all that you need to do is email Alliedimsea@gmail.com with LOVE, SIMON – Powered By Love Tour in the subject line. Also Nick and Alexandra will be making a stop at Victrola Coffee around 4pm on this day to sell some coffee and interact with fans!

LOVE, SIMON

Screenplay by: Isaac Aptaker and Elizabeth Berger

Producers: Wyck Godfrey and Marty Bowen

Cast: Nick Robinson, Katherine Langford, Alexandra Shipp, Jorge Lendeborg Jr., Miles Heizer, Keiynan Lonsdale, Logan Miller, Jennifer Garner, Josh Duhamel, Tony Hale.

 

SYNOPSIS

Everyone deserves a great love story. But for seventeen-year old Simon Spier it's a little more complicated: he's yet to tell his family or friends he's gay and he doesn't actually know the identity of the anonymous classmate he's fallen for online. Resolving both issues proves hilarious, terrifying and life-changing. Directed by Greg Berlanti (Dawson's Creek, Brothers & Sisters), written by Isaac Aptaker & Elizabeth Berger (This is Us), and based on Becky Albertalli's acclaimed novel, LOVE, SIMON is a funny and heartfelt coming-of-age story about the thrilling ride of finding yourself and falling in love.

LOVE, SIMON Official Channels
Trailer: https://www.youtube.com/watch?time_continue=104&v=ykHeGtN4m94
(Visited 4 times, 1 visits today)