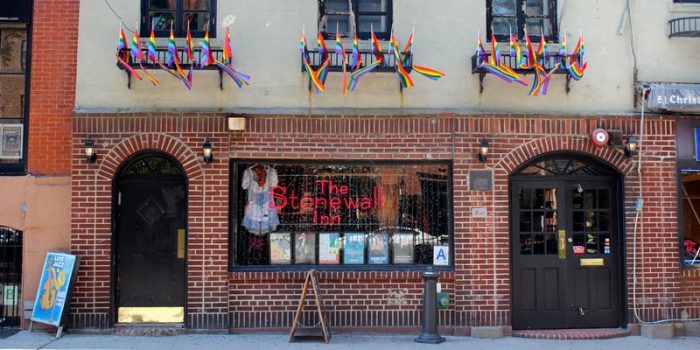 Well, you have your chance with a community forum happening Thursday, April 5th here in Seattle at Southside Commons in South Seattle. It's a chance to tell the National Park Service what you think is important to relay in telling the story about the 1969 Stonewall Riots that helped spark the LGBTQ Civil Rights Movement.
More info and registration links:
You're invited to help inform the National Park Service's interpretation of Stonewall National Monument through a series of community forums in April.

In 2016, President Obama designated Christopher Park in New York City as Stonewall National Monument. As our nation's first and only National Park Service (NPS) site honoring LGBT civil rights and history, the monument is not only for locals in New York, but for all of America's LGBT communities.

Now NPS needs our help to determine how to best tell Stonewall's intersectional story, and is requesting public input on how to provide inclusive interpretation of Stonewall National Monument for visitors.

The evening will include a short presentation on what's happening at Stonewall. Afterward, community leaders will facilitate small group discussions on the importance of Stonewall National Monument, and the best way for NPS to accurately capture the history of the monument and the movement it represents. We will deliver the results of the evening to NPS for their consideration.

Tea and treats will be provided!

Hosted by the Greater Seattle Business Association, Pride Foundation, and National Parks Conservation Association.

WHAT:  Reclaiming Our History: An open forum on America's first LGBTQ national monument

WHEN: April 5, 2018 from 6-8pm

WHERE: Southside Commons

WHO: LGBTQ community members and allies

RSVP: Register on Eventbrite. Please direct any questions to jtesch@npca.org.

Don't miss your chance to influence the interpretation of America's first LGBTQ national monument!
Tags: National Parks Conservation Association, Stonewall, Stonewall National Monument, Stonewall National Park, US National Park Service