SOOOOOOOOOOOOOOOO, I was a lucky duck and got to go to the Museum of Pop Culture aka "MoPop" (aka formerly known as "EMP" aka the funky building at Seattle Center with all of Paul Allen's cool collectibles in it) this Wednesday for the press preview for their hella huge new mega exhibit MARVEL: UNIVERSE OF SUPER HEROES which opens tonight (April 20) with a big party (sorry, sold out!) and then to the General Public on Saturday, April 21 for a nearly 9 month long run at the popular Seattle attraction, closing January 6, 2019.
It's the largest exhibit they've done at MoPop taking over a huge chunk of the building on multiple levels and it includes ALL aspects of Marvel Universe history from original comic books and art to the hugely popular films and television series.
And, yes…they have Black Panther items. Including costumes from the very hot film.
BOTTLENECK!!!
Seriously, this show is going to be a very popular must see thing to visit for every local fan boy/girl in the Tri-State area but also for every visitor to the Seattle Metroplex. I'm not even a big geek and I thought it was fun and fascinating. (In fact, I'm way more of a DC kind of nerd than a Marvel one, and I still thought it was hella cool…)
We were led on our tour by Benjamin Saunders, the chief curator for the exhibit and a professor of English at the University of Oregon where he founded the first undergraduate minor in "Comics and Cartoon Studies". Professor Ben has major nerd cred!
There's a rough chronological order to the exhibit which begins at…well, the beginning of Marvel (before it was even called by that name) but it's a casual sort of thing. There are individual sections of the exhibit that focus on the chief artists and visionaries of Marvel…naturally there are sections devoted to the biggies like Jack Kirby, Stan Lee and Steve Ditko where you learn more about them and the processes of creating legendary characters like Spidey, X-Men and the Avengers.
Naturally, there's lots and lots of individual moments focused on those major characters and lines as well as more recent successes like Jessica Jones (comic and television series) and Guardians of the Galaxy.
More importantly for our shallow selfie driven lives, there are terrifically fun photo and video opportunities as well as interactive elements like a chance to put on a Virtual Reality version of Iron Man's suit and then shoot the hell out of targets.
That's gonna be another huge bottleneck…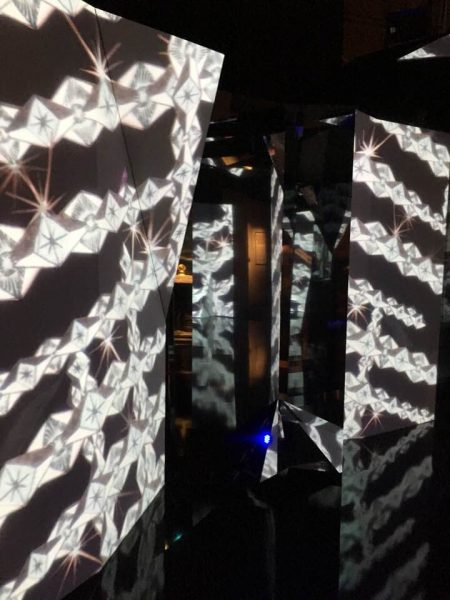 My favorite was a hallway of mirrors and coolly dreamy video images. It's moody and mod and a bit dreamy. (And, makes for more great selfies…) Also: don't walk into a mirror/video wall like I did.
Twice.
And, for the Marvel Fan who is mostly a Marvel Cinema Universe fan, there's a lot of costumes and props on display including some hammer thing from "Thor" (see! I told you I'm not a Marvel geek!) and all sorts of sweaty costumes worn by hunky actors.
Yum.
It's fun for the whole family and you should check it out NOW before the tourists start descending in full force starting in May.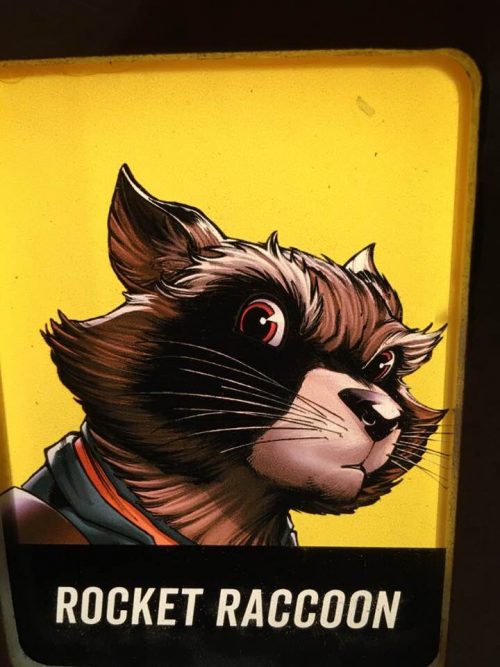 (Visited 1 times, 1 visits today)