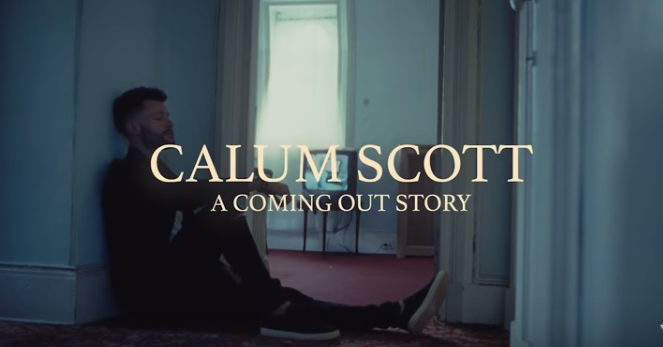 CALUM SCOTT: A COMING OUT STORY
PREMIERES TODAY ON VEVO 
October 11, 2018 —  In honor of National Coming Out Day, breakout U.K. artist, singer, and songwriter, Calum Scott premieres "A Coming Out Story" today on Vevo. The poignant profile is an incredibly personal look at how Calum found the courage to be honest about himself through music and discusses his emotional journey from childhood into adulthood to find his authentic self. 
"I know that there are people young and old struggling with the same questions, and living with that relentless fear and heartbreak," says Calum. "I make the music I do because I want to inspire the right kind of conversations. If one less kid can grow up without hiding who they are along the way or having to believe that who they love is something that will make them lonely, then everything I went through will be worth it."
Calum showcases his soaring falsetto on his debut album 
Only Human
 out now on Capitol Records. Only Human hit #1 on iTunes in over 20 countries, sold over 1 million in adjusted album sales, and has amassed over 1 billion combined streams. Billboard said, "Scott's stunningly pure voice is affecting enough in itself, but his lyrics on every one of the (album's) tracks are vulnerable and raw." His hit single, 
"You Are The Reason"
 featuring three- time Grammy nominee and vocal powerhouse Leona Lewis, is already certified Gold and has over 750 million streams worldwide.  Calum's new track, "What I Miss Most" out now, unfolds as a triumphant homage to his hometown of Kingston upon Hull, located in Northern England. He will release his new single, "No Matter What" on October 19
th
.
Calum was nominated for a Brit Award for Best Single, for his version of Robyn's 
"Dancing On My Own,"
 which became a global sensation with over 1 billion streams worldwide, and is now Platinum in five countries.
(Visited 1 times, 1 visits today)