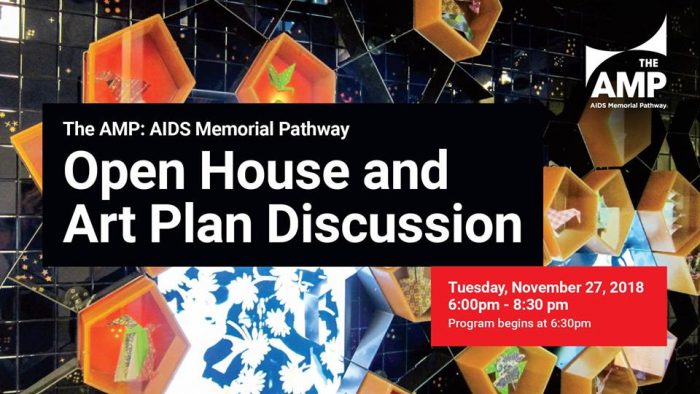 It's been years in the planning but Seattle is finally getting a memorial to lives taken and altered by HIV/AIDS. The "AMP: AIDS Memorial Pathway" will incorporate the currently under construction plaza above the Capitol Hill Light Rail Station and extend to the adjoining Cal Anderson Park, itself named after a pioneering out gay Seattle politician who lost his life to AIDS. 
The AMP group is meeting Tuesday, November 27th for a public forum to  discuss the plans for the art to be utilized at the site. The public is invited to attend the meeting from 6:30pm to 8:30pm at Seattle Central College.
All the deets:
In early 2020, the gateway to Cal Anderson Park and the plaza over Seattle's Capitol Hill Light Rail Station will become home to The AMP: AIDS Memorial Pathway.The AMP will use public art to create a physical place for remembrance and reflection; utilize technology to share stories about the epidemic and the diverse community responses to the crisis; and provide a call to action to end HIV/AIDS, stigma, and discrimination.
We invite you to share your ideas to inspire our artists as
they begin their work transforming the future home of The AMP. 
Tuesday, November 27, 2018
6:00pm – 8:30 pm | Program begins at 6:30pm
Seattle Central College | Room BE1110
Enter the south facing door on the campus plaza at Broadway and PineRefreshments will be provided.
(Visited 1 times, 1 visits today)