Forty years ago today, out gay politician and San Francisco City Supervisor HARVEY MILK was assassinated in his office in San Francisco City Hall by a disgruntled colleague. Today, LGBTQ people around the world remember the legacy of Harvey Milk including Mayor Annise Parker, the president of the LGBTQ Victory Institute.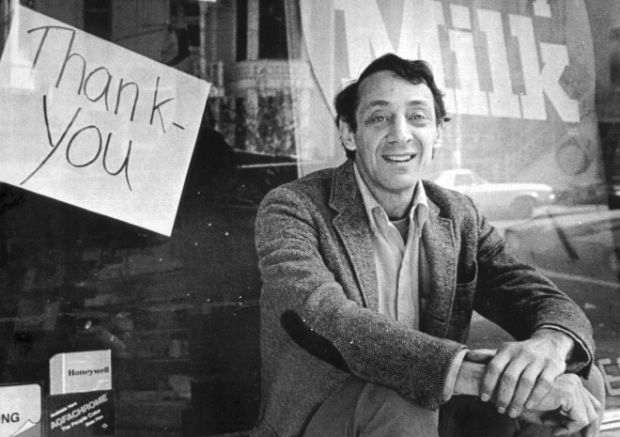 As a lesbian activist in the 1970s, I watched Harvey Milk's run for office with intense interest, inspired by his determination to be an out and proud elected official when most hesitated to even declare their sexual orientation openly. I remember being filled with hope and optimism when he was first elected, followed by devastation when he was shot and killed inside San Francisco City Hall.

Today is the 40th anniversary of that horrible day.

When I first announced I would run for city council in Houston in the early 1990s, Harvey was certainly on my mind. I was an openly lesbian candidate at a time when few openly LGBTQ people were elected to public office, but his example gave me courage.

After losing that first race and then another a few years later, I questioned whether to run again. It was re-watching The Times of Harvey Milk and re-reading his biography that reminded me Harvey also lost races before he succeeded, and I decided to give it another shot. I won that race, and then my next eight races, including three terms as mayor of Houston. I became the first openly LGBTQ person elected mayor of a major American city and it was Harvey's memory that encouraged me at such a pivotal moment.

On this 40th anniversary of his death, I know other LGBTQ leaders will be reminded of his leadership and consider a run for office themselves. That he continues to inspire four decades later is a testament to his sacrifice and our community's commitment to never allow his legacy to die.

At LGBTQ Victory Institute, we work tirelessly to find, train and support the next generation of Harvey Milks – LGBTQ leaders who with a little encouragement and the right tools can break down barriers and become historic firsts in their community.

If you haven't already, I encourage you to honor Harvey by joining our #RememberHarvey Digital March for Representation by sharing our Facebook post or tweet.

Together, we will continue to support his belief that representation in government is how equality is achieved.

Mayor Annise Parker

President & CEO of LGBTQ Victory Institute

Join #RememberHarvey: The Digital March for Representation
Forty years ago on November 27, Supervisor Harvey Milk was shot five times and succumbed to his wounds inside San Francisco City Hall. As one of the first openly LGBTQ elected officials in U.S. history, Harvey Milk's life and death became a stirring symbol of the LGBTQ movement's determination to secure equality through political representation in government. Forty years later, 604 openly LGBTQ leaders are in elected office nationwide, a testament to Harvey's impact and legacy.
Tags: #RememberHarvey, Annise Parker, harvey milk, Harvey Milk Assassination, LGBTQ Victory Institute