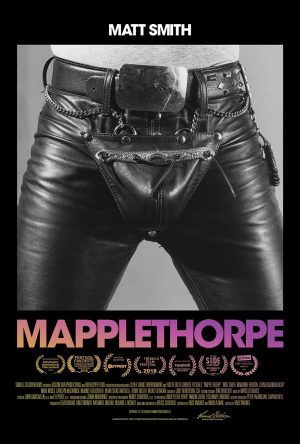 Ondi Timoner's biopic about iconic queer photographer Robert Mapplethorpe visited Seattle last fall for the Seattle Queer Film Festival but you now get another chance to see MAPPLETHORPE starting Friday, March 15 for a six day run at Northwest Film Forum on Capitol Hill. It's a graphic look at the photographer famed for his stark and very graphic images of …well, a wide variety of subjects including still lifes of flowers but also self-portraits and celebrity portraits including of his very close friend/lover the singer-songwriter Patti Smith. 
But, it was Mapplethorpe's many nude photos, (both male and female) and specifically his work with BDSM/kink culture that got the world's attention, not only during his lifetime but after his 1989 death from AIDS as well. His frank and graphic photos often made use of sex workers and included depictions of pretty much every major kink under the sun including bondage, piercing, and urophagia…aka, urine drinking.
The film doesn't shy away from Mapplethorpe's obsessions…which makes it even more shocking that clean cut British actor, Matt Smith, best known for playing the 11th Dr. Who and more recently, Prince Philip in Netflix's The Crown, was cast as the Boston born, American bisexual, kink loving photographer. It's not Smith's first time at playing a real gay man…he played British writer Christopher Isherwood in Christopher and His Kind, which explored the writer's actual life in pre-war Germany where the writer wrote the stories that eventually became the musical Cabaret.
More on the Mapplethorpe film and times and ticket links for its Seattle run: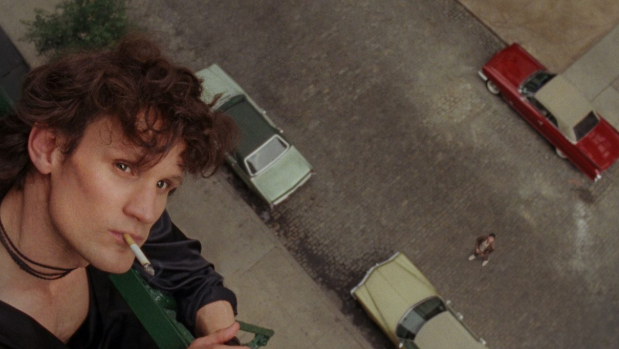 About
*Co-presented with Photographic Center Northwest!*
Robert Mapplethorpe is arguably one of the most important artists of the 20th century. Mapplethorpe discovered himself both sexually and artistically in New York City throughout the '70s and '80s. The film explores Mapplethorpe's life from moments before he and Patti Smith moved into the famed Chelsea hotel, home to a world of bohemian chic. Here he begins photographing its inhabitants and his new found circle of friends including artists and musicians, socialites, film stars, and members of the S&M underground Mapplethorpe's work displayed eroticism in a way that had never been examined nor displayed to the public before. The film explores the intersection of his art and his sexuality along with his struggle for mainstream recognition. Mapplethorpe is a nuanced portrait of an artist at the height of his craft, and of the self-destructive impulses that threaten to undermine it all.
Description courtesy of Samuel Goldwyn Films.
Photo credit for all images on this page:
Matt Smith as Robert Mapplethorpe
Photo Courtesy of Samuel Goldwyn Films
$12 General Admission
$9 Student/Senior
$7 Member
(Visited 5 times, 1 visits today)