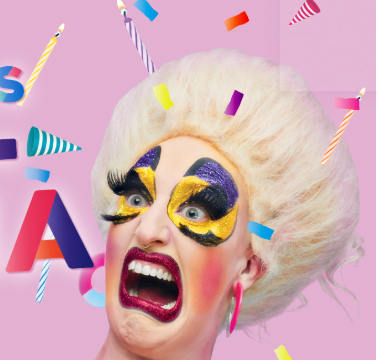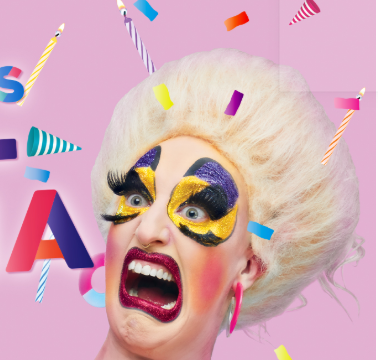 Even though you're not supposed to, everyone's favorite clown/drag doll/provocateur is, as always, breaking all the rules and throwing herself a birthday shindig!
Yes, Ms Cherdonna Shinatra is celebrating her…whatever age she's supposed to be…3? 9? 69 and a half? with a multi-night party at Re-bar with a bevy of talent as her back-up. It will be loud, colorful and probably very, very disturbing in a fun sort of way…and, unlike some Cherdonna performances, she SHOULD be mostly dressed for this one! It's fun for the entire family as long as the family is slightly "bent" and over 21!
It's happening Thursday, September 26 through Sunday, the 29th…snag those tickets HERE!
Cherdonna's BIRTH-O-RAMA is coming to Re-Bar, and it's a blowout! Join Cherdonna Shinatra and three DONNA dancers for an explosive evening of dance, drama, and guileless glee. This is one wild night of fun and games where these party animals will have their cake and eat it too, because Cherdonna's signature subversion of clown, comedy, drag, and dread will bake up some candy-coated chaos. The newest creation from the multifaceted mind of Seattle-based dance artist Jody Kuehner, Cherdonna's BIRTH-O-RAMA is a wide-eyed roller coaster ride of audience participation through Cherdonna's confetti of feelings inside the manic delight of a birthday party.
(Visited 2 times, 1 visits today)