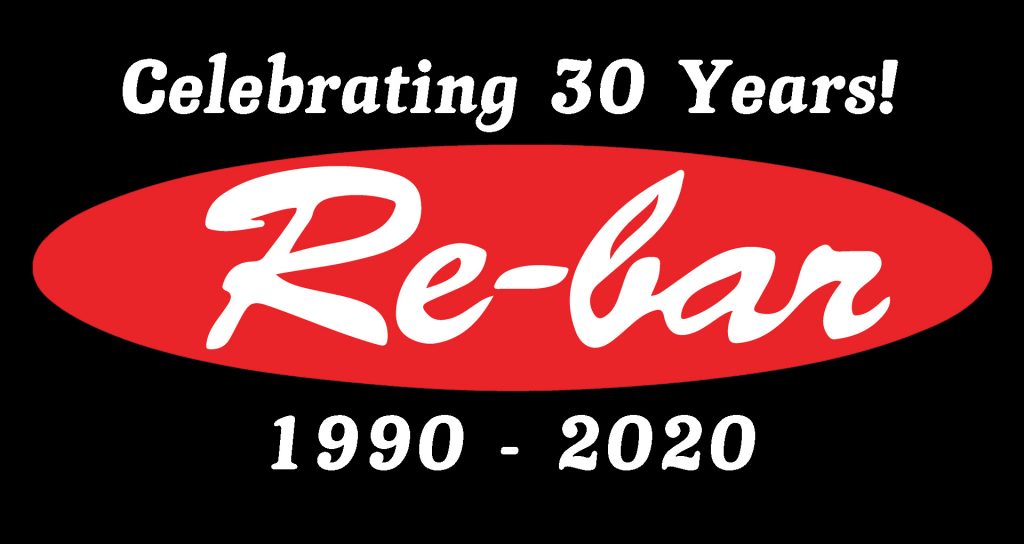 Everyone's favorite divey/grungy yet arty/farty and mostly faggy/waggy as well as hippy/dippy bar/disco/alternative theater space RE-BAR is beloved as well as notorious for its 30 years of amazing parties, dance nights, drag legends and more crazy stories that you can shake a leg at….like didjahearabout the time Nirvana got kicked out? Are you aware of the ghosts? Didjaknow it's where Dan Savage met his future and current husband Terry Miller? What about the time Robin Williams popped in?
Not to mention all the marijuana smoked in that front doorway alcove.
Re-bar is truly a magical part of Seattle's Alternative Culture and they're throwing themselves some parties including a 30th Anniversary Dance Party happening Friday (Feb 21) with DJ Garth, Jacob London (Dave Pezzner and Brit Hansen) and Erin O'Connor-Drew (Train Car House Party). It starts at 10pm and it's only $15 (21+).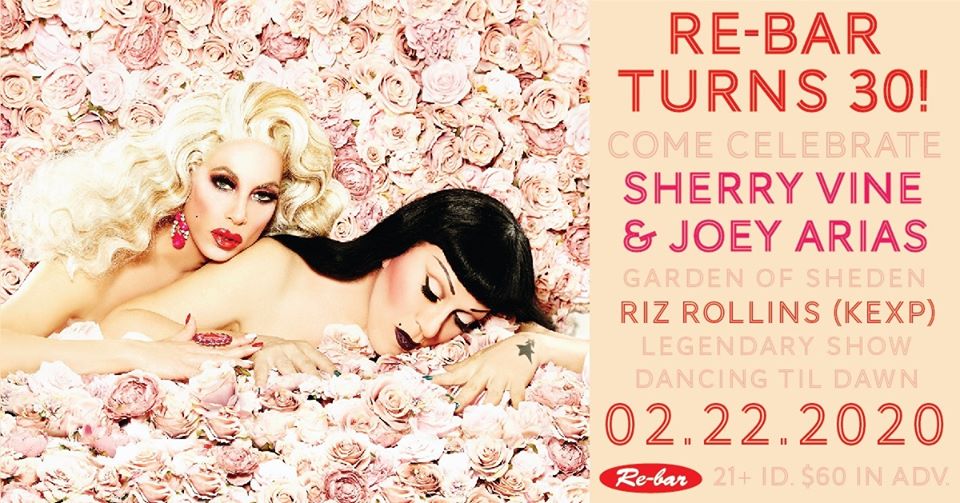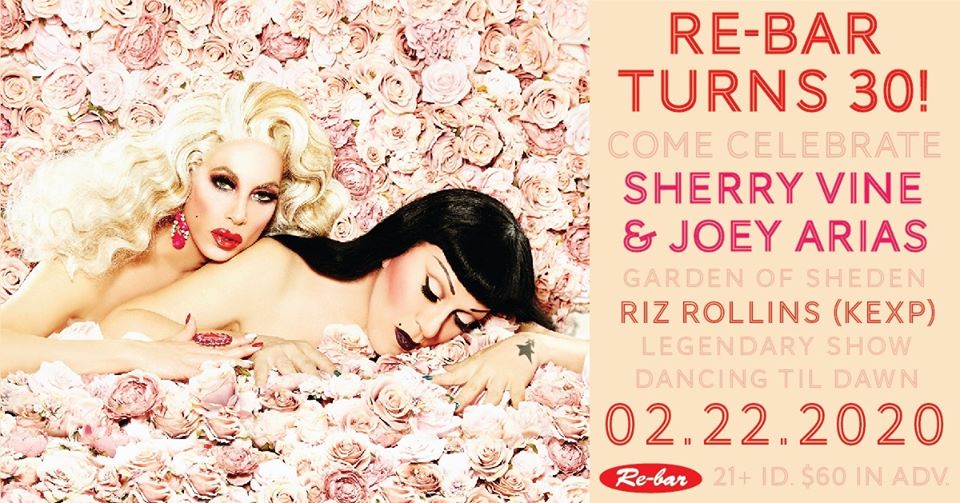 Saturday, February 22nd gets more starstudded with TWO drag divas jetting in from New York City including the legendary JOEY ARIAS who got her start in Seattle/Re-bar many many moons ago. Joining Joey will be the also legendary SHERRY VINE…the pair will do a set together as well as solo turns and they'll be joined by Seattle's own very much legendary Reverend RIZ ROLLINS (KEXP) spinning all night long.
Mo' info:
Hello Re-bar Family! Join us to be a part of Seattle history. For our 30th Anniversary party we want to go bigger than ever before. Celebrate as we enter our dirty 30s with a special show to top all shows. Two legends in one show! Sherry Vine and Joey Arias return to Re-bar with 2 solo performances and 1 duo as The Garden of Sheden.
Joining them is Seattle icon the Reverend Doctor Riz Rollins (KEXP).

International drag darlings, Joey Arias (star of Zumanity and Arias With A Twist) and Sherry Vine (star of the variety show, She's Living For This and YouTube sensation), present their all new, all live fantasy for 2020 – Garden of She-den. Joey invited Sherry to join her at the legendary NYC hotspot, Bar d'O in 1993 and since then this dynamic duo have toured the world with their sold out, scandalous shows.The creators of StarLust, SINsation, Looking Back At The Future and Cherchez La Femme will now be turning it out in a sexy, over-the-top spectacle featuring original material, reinterpretations of classics, Joey's infamous Billie Holiday, Broadway, Rock and maybe one of Sherry's trashy parodies. Expect a few surprises and of course loads of laughs! These sisters in crime have dazzled crowds in Australia, Germany, Italy, Spain, Finland, Austria, Switzerland, Canada, all over the USA and even Estonia!
Tickets are a bit legendary, too, at $60 and you can snag them HERE!
And, a big delicious birfday toast to Re-bar!!!
SALUD!
(Visited 1 times, 1 visits today)