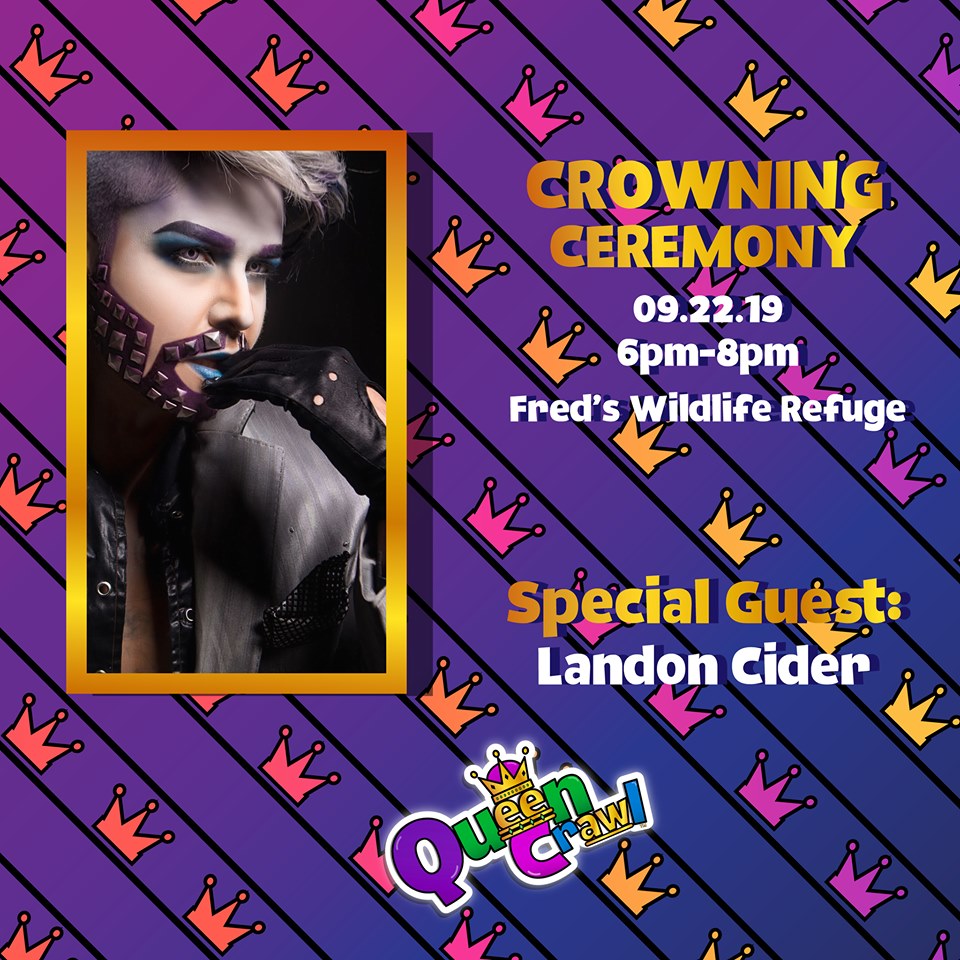 Back for the 2nd year, QUEEN CRAWL is the fun community fundraiser whipped up by party diva Verotica where participants compete by raising money for one of five local LGBTQ non-profit groups by creating a profile and promoting the hell out of themselves.
The PERFECT event for these social media influenced times!
This has all been going on for the last few weeks (you can still support your favorite queen; go HERE to find one to back!) and it all wraps up this Sunday, September 22nd with a Capitol Hill Bar Crawl that lasts all day long (ouch…pace your livers, kids!) and FINALLY culminates in a big party at Fred Wildlife Refuge.
Oh, and the "Queen" who raises the most money is crowned "Queen of the Crawl" and gets to lord/lady over all of us for the next year!
The five non-profits to be awarded are Lifelong, U.T.O.P.I.A., Lambert House, Somos Seattle and Lavender Rights Project.
Log on to queencrawl.com to follow the event and page to stay up to date.
Go HERE for the Sunday Bar Crawl schedule which starts at C.C. Attles at 2pm then proceeds to Rplace, then Queer/Bar, the wrapping up at Julia's/LeFaux.
Then, head to Fred Wildlife Refuge at 6pm for the big crowning ceremony and party which features very special guest star, Drag King and Boulet Brothers Dragula Season 3 star LANDON CIDER!
(Visited 2 times, 1 visits today)