The Chronicles of Verotica:
The Otter, the Biaatch and the so-called wardrobe/outfit
---
Verotica shares exclusively to Seattle Gay Scene's Teriyaki Temple about what life has been like since being labeled Seattle's reigning "It" girl.  She also reflects on her rise to notoriety as Seattle's GBTLQ Premier Party Producer and talks about her jet setting adventures that continue to bolstering her party/glamour girl/business woman image.Verotica tells Teriyaki about her Adventures post-Pride/post-Folsom, Shady Queens, It Girl, new gig at "The Underground"

on Saturday

and her Halloween Party!   
---
Verotica (V): I'm sorry it's been so long since we caught up girl!  I have been super busy, and I have been distracted by men of course. Also, I was still recovering from my leather adventure at Folsom a few weekends ago. ;p.     
Teriyaki Temple (TT): First off, thank you for making time to meet with me!  I feel so honored to get a few minutes your busy jet-setting schedule.  Speaking of jet setting, leather adventures in Folsom?  Two questions.  One, can you really call tube socks, lip gloss, combat boots and a leather harness an outfit?  Hahaha JK, you and your outfit looked great. Just kidding! I saw your outfits,  You were rather demure compared to some other photos I saw floating around of other Folsom attendees.  
V: *** Rolls her eyes, sips her room temperature bottled water and looks at Teriyaki like she's insane ***   
Girl I love your sense of humor, you're always joking even when I'm trying to be serious.  
TT: I will say I did see saw a certain video your frenemy and cutie pie, Jason Robert Slater posted at

5:15AM

Monday

morning following Folsom,  Even though it was only posted on Facebook for all about 25 minutes it was "otterly fabulous."  When you're an insomniac like me, you tend to see things, things that are real and not real . . . LOL.  You also try to find things to amuse yourself like cute animal videos on the www.dodo.com, epic Fail videos on YouTube and really bad acting in amateur home made porn videos on XTube.  Hahahah
V: ***Raises eyebrow, doesn't say anything, awkward pause ***  Ok . . . 
TT: LOL. meanwhile, that's a totally different subject, girl it's been forever since we talked!  We haven't seen each in so long that our periods aren't even synched up anymore.  I guess that happens when some ladies go on the pill…
  *** tongue in bitten check grin ***
 Ok ok, meanwhile, what have you been up to since we talked before Pride in June?
V: No sleep. Bus, club, another club, another club, after hours and planning for next years Pride, of course. Speaking of pride, we had such a fantastic Pride weekend! Overall, every event was a success. However, our main event

on Saturday

night was truly unforgettable. Having over 800 guests and hitting capacity early in the night was by far our most attended event. While we have a few other projects in the works, we've already started working on making next year's Pride an even bigger weekend. 
TT:   Ok, you know I'm a nosey biaatch, I heard you got fired from "Twirl."  What give me the deets, happened?!?!  Gossipy girls who live vicariously through out people or avitars wanna know!  
V: Due to my non-disclosure agreement I can't spill any details and I didn't know there would be math in this interview… can I phone a friend? Alright, so you're curious, I get it. Just go check out the "Indulge w/ Verotica" video at www.veroticaevents.com for the full scoop.   
TT:  I saw that video and tough break girl!  That's one of the draw backs of being a reality TV star, you are on camera all the time, Everyone loves a good comeback, even though you really didn't have anything to comeback from, your business, your popularity and your ticket sales has shot as straight up as a daddies boner after he has popped a few Viagras.  Ok, I have my mind in the gutter, I think you bring out the overly aggressive lesbian in me.  I'm thinking it's your pretty blonde synthetic hair. *** Awkward reaches over and sniffs a low hanging tendril from Verotica's sassy and oh so shiny weave*** 
V: First of all, who told you my Halloween costume? While it's very flattering to be called an "IT Girl," I believe there are several IT Girls of Seattle. I might be known as the token party queen, but other queens are working hard to help grow our community in different ways. I will say, it's been a fantastic journey seeing Verotica Events and our community grow and come together to dance.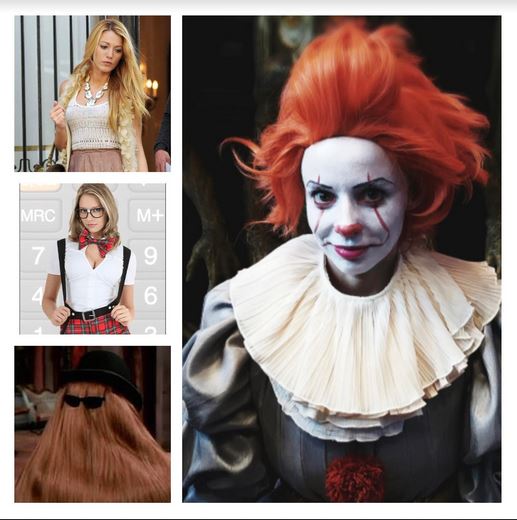 TT: *** Raises eyebrows, rubs nose, puzzled look *** (Thinking to herself, so does that mean she's going to be a "nerd/internet technology guy dressed as a girl, an "IT" girl like some scary cross dress clown thing, or the really long straight haired cousin from the Addams Family, cousin "It?" ) I'm sorry, you went over my head on that one!  Can't wait to see your Halloween costume.  Tell me something no one else knows about you? 
V: Sometimes, I flip my skirt backward before I sit down on a bench.
TT: Tell me about your latest project/party?   
V: Well, after TWIRL came to an abrupt end, I was fortunate enough to land a monthly gig at THE UNDERGROUND. The venue is part of historic Pioneer Square, and I love it. The lights, exposed brick and being underground makes for the perfect storm. If you haven't been before, come party with me at INDULGE every second Saturday of the month from 10 PM – 4 AM. If we get messy, I'll hold your hair back.
TT:  *** My heart flutters at the though of Verotica caressing my sweaty neck as I'm on my knees throwing up uncontrollably***  Verotica, that's what I love about you, you are so thoughtful!   Remember, we don't have to hold each other's hair back, we just pull off our weave and throw up like Tracy Gold after eating a few slices of Reeses Pieces Peanut Butter Cheesecake.  So, back to business.  
What's this subscription service you were talking about for Verotica's events?
V: I'm like seriously into extreme couponing. So, I knew there would be some queens who like to get a good deal. Recently, we launched a new subscription program that makes our tickets only $7. How it works is that on every 5th of the month, we charge your card and send you tickets to our monthly event, INDULGE. If you can't find your ticket, we can look you up via your name at the door. So, not only do you get discounted tickets, you don't have to go online and buy them each month. It's a convenience and a deal combo!
TT :  Extreme-couponing, is that kind of like extreme penetration?  Subscription service huh? I love this idea!  Providing discounted tickets and subscriptions for people who know they are already going to go to the hottest event in town is a great way to plan and save money! 
What girl, guy, or guy that dresses like a girl doesn't love a good deal.   Earlier you mentioned other "it" girls who are working hard in the community.  Please name one and what you admire about her/him.
V: Well, I can't just name one, that's impossible. I have always been impressed with Cucci and her Critter Barn. I always hear people talking about it. It gives other queens a platform to showcase their talent.
James Majesty, will always have a spot in my heart. She recently was cast on Dragula Season 2 and I know she's gonna slay the competition.
I think Kaleena Markos is one of the hardest working queens in town, I talk with her on the regular. I swear an average day she will have multiple shows, paint someone's mug and style three wigs…Mark Finley is one of the most positive and encouraging queens I have met along the way. Seattle is blessed to have someone like Mark in our community. 
Last but not least, Robbie Turner who helped open the new Queer/Bar is the queen who gave me my first gig at R Place over three years ago. She was too kind because we soon realized I have two left feet. At least I found something I'm good at.
TT:  Agreed, all amazing men/women.   So on the flip side, who's the shadiest queen in Seattle?  :).  
V: That's easy, James Majesty. Have you seen her Facebook page?    
TT:  I haven't but I sure as heck am going to look her up after we are done with this interview.   So, what did you do to become one the Emerald City's Queen Bees. I think I might just call you "Queen V" moving forward, or I could call you V.
Which could is obviously short for Verotica, oh wait, V is also for Vandeta, V the Final Battle, V for Victory, V is a straight man"s slang for Va-jay-jay, but I really meant V to be short for Verotica.   Ok… Queen V it is!  Let's do word associations or definitions next.  Queen you respect.  
V:  What she does, Encourage people to be the best version of themselves. Help others ideas blossom and see what you can do to support them.
TT: What makes a shady ass bitch or what does she do? 
V:  She kicks someone when they are down, not physically. everyone has a "bad night," it happens. I think people need to be kinder to one another. You never know what situation they are personally dealing with.
TT: What did you do or are willing to do to get to the top?
V: I hustled, I work full time and do Verotica Events. My first few videos, I filmed in my bedroom with a green screen. Then, I edited them myself. I knew that the level of professionalism I wanted our brand to have in the beginning, I wouldn't be able to afford. So, I learned how to do it myself. Since then, I have been fortunate enough to find a team to help grow.
TT:  I think that's awesome and you should be proud of how your business has grown.  Ok, random question and it comes from Calen, he's the Directv repair person who I mentioned your interview to this week and he wanted to know.   What's would you say is your greatest accomplishment?
V: I'm still on a mission, and I think my greatest accomplishment is yet to come. If I had to pick something in my past, it would be our most recent Pride Weekend.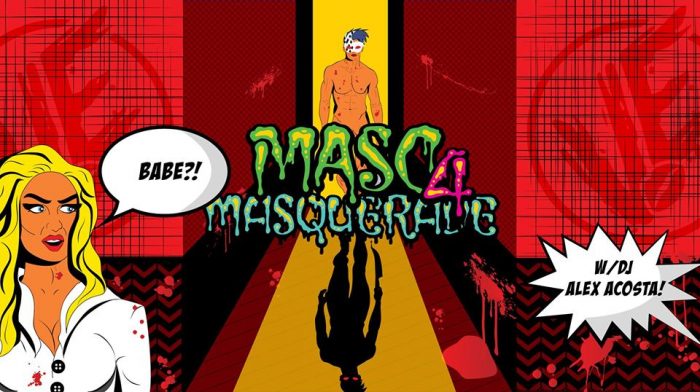 TT:  Earlier, you mentioned Halloween.  Are you promoting an event this Halloween and any hints of what you are gonna be this year?
V: Yes! We are hosting an event, Masc4Masquerade with Alex Acosta at one of the oldest bars in Seattle, Merchant's Cafe and Saloon. We have legendary circuit DJ Alex Acosta. It will be a night to remember. Rumor is that the bar is haunted. As for an outfit, a lady never reveals all her secrets. 
TT:  Hhaha,  Who you calling' a lady?   Just kidding.  You are one Klassy broad Verotica!.   Last question.  What brings you the most joy? 
V:  This (Verotica Events) is what gets me out of bed in the morning. It's easy, seeing everyone come together and have a good time. Honestly, event planning is what I am meant to do. Every time we open the doors to guests, I can't wait for the night to begin. Also, make sure to check out these…
Important links!  
(Visited 5 times, 1 visits today)