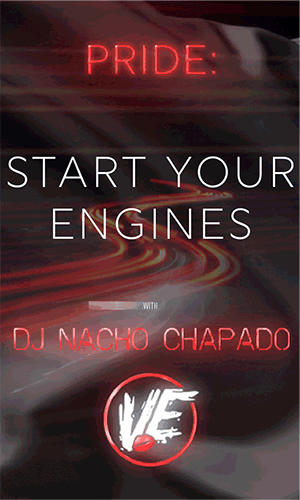 Conversation highlights include: Trump Vodka Tampons, Glory Holes, Exchanging "Dick" Pics and most importantly Verotica Event's 2018 Seattle Pride Event's Line-Up.   
This week the most significant meeting involving Korean matters took place on Capitol Hill, not the Capital Hill in Washington, DC that involved the Cheeto Nazi (Donald Trump) and Rocket Man (Kim Jung Un).  Rather the historic meeting took place on Capitol Hill in Seattle, specifically across the street from "GayBucks", you know the Starbucks on Olive Way.
Teriyaki Temple (TT): "Verotica, are you ashamed to been seen in public with me?"  
Verotica (no last name because she thinks she's fucking Cher or Madonna) V:  Girl, you crazy. I know it's a hole in the wall but the food is really good here.   Let's order Sake!
TT: Umm. First, I haven't been to a "hole in the wall" since that truck stop in Federal Way near Wild Waves.  Also, I've never had Sake.   
V: What! Never had sake?  Ok, I'm ordering some. So how have you been?   
TT: Oh, you know living the dream.  No one cares about me…my readers and your stalkers want to know all about you.  Little birdie told me that you are single now (when I say little birdie, I mean a little birdie.   

Tell Gossip Gay everything *bats fake #105 fake eye lashes*
V:  Yes, I'm single.  Thanks for the free advertisement. But I'm always looking… preferably Vietnamese, but not required. Must have nice teeth along with a credit score of 550 or higher.
TT: You know I wanted you to say that.  I'm Vietnamese but sadly I have scary "billy-bob" teeth and I have no credit score as I'm an illegal alien.   *Looks around to make sure I.C.E. agents don't raid the place* It's a shame…we could have been scissor sisters!   
V: That's right.  Scissor Sisters….you can't run with us or we will cut you.   LOL
TT: I totally have a vodka tampon with your name on it.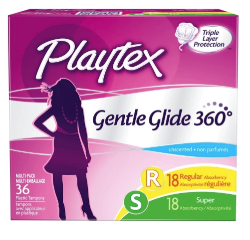 V: Girl, that says "Playtex."  
TT: Whatevs, I'm ESL and it's pink and cute and it's not like I dipped it in Monarch vodka. Only the best for you boo.   Trump Vodka, LOL only $1,999.95 a bottle.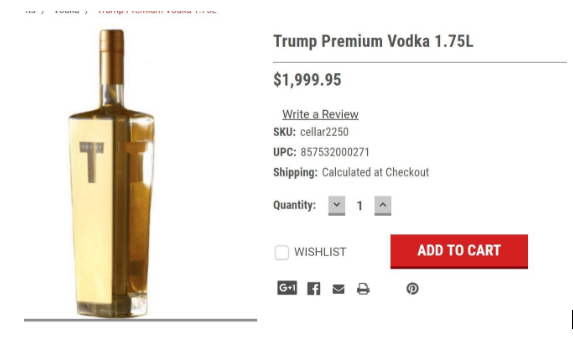 V: Eww.  I'd rather dip it a tampon in battery acid and put it in my cootch than put that crap in my body.   
TT:  Agreed.  Speaking of in you.  Earlier you mentioned a preference for Viet.  Will I'd like to point out that I'm part Vietnamese and you've already have Viet in you.  
Write outs V-E-R-O-T-I-C-A.*      
V-I-E-T in already inside Verotica.   😊   Those ESL classes are sooo paying off.
V: Girl, you crazy.   
TT: You know this Gossip Gay is Shady. You gotta pay to play.  Do you have your payment that I requested prior to this interview?   
V:  Yes.   
TT: Ok, send it.  Send the dick pic you promised to send me.  
V:  Ok, here you go.  *Grindr notification sound*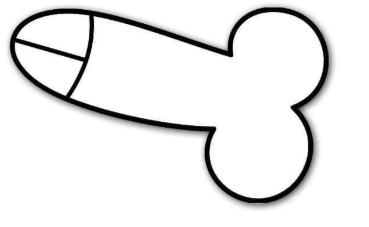 TT:  Hawt.  Do you wanna see my big yellow dick pick?  
V:  Well, duh.  Of course!
TT:  Sent.  *Verotica's phone makes the Grindr notification sound*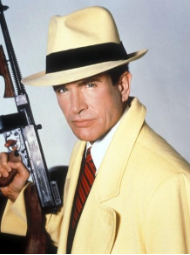 V:  ROFLMAO.  First of all, can we just talk about how you've never had sake before?
Actually, that is all I want to talk about regarding this question, so let's move on.
TT:  Sigh. Ok.  So what have you been up to since I saw you last?  
V: With my relationship status change, I decided it'd be fun to go to Bangkok. This was my second time visiting Thailand.  I was there for an event called "G-Circuit."
I was a mess and had an amazing time. I guess you could sum up my trip by imagining me saying yes to everything, I mean- I didn't want to be rude!
TT: So jelly but I'm not surprised, you're anything if not accommodating!  I think that's what makes you such a great hostess/party planner and why you are the "Queen of the Seattle Circuit."  And yes, Seattle Gay Scene and myself dubbed you Seattle's "it" girl when we last talked and the title stuck.
So I'm taking "media privilege" again and adding an additional jewel to your crown (even though I'd really like to give you a pearl necklace). Verotica is Queen of Seattle's Circuit scene.    But seriously, how are you dealing with your more visible public profile? What's setting you apart from other tranny's trying to get us to go to their events?
V: Well, I'm not sure if you knew… I have my doctorate in partying. To be honest, I am super flattered and a little surprised we are where we are today! My team and I have just been working hard nonstop because we want to have the best party in town.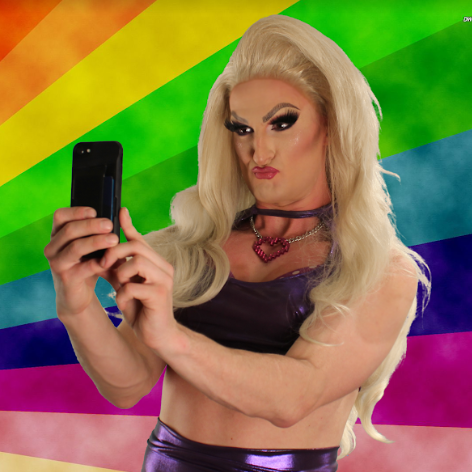 TT:  You and your team's hard work is paying off.  When I've been fortunate enough to attend I'm always blown away by how many people are at your events.  It's always a packed house and wall to wall, shirtless man flesh to "accidently" bump into. Don't judge, my psychiatrist told me that to be an emotionally healthy person, a person needs human contact a minimum of 12 times a day.  It can be a handshake, a pat on the back, a hug or a random crotch grab. I'm committed to my emotional health and thank all the rando's for their contribution to my emotional well being. So tell me about more predatory opportunities you're providing for me during pride week.   LOL, I mean tell me what's in store for you Pride Weekend programming?
V:  I'm extremely excited about our Pride lineup this year and I am also super nervous. I really care about our guests and I want them to have the Pride they deserve.
We have 4 events total with an all international DJ lineup!
We kick off Friday & Saturday (June 22 & 23) with Nacho Chapado (Barcelona, Spain) and Guy Scheiman (Tel Aviv, Israel) at the legendary Foundation Nightclub.
Then, we move over to Kremewerk with Nick Bertossi (Vancouver, B.C.) for our Saturday night after hours.
Finally, on Sunday the 24th we are shutting down Pike Street and hosting our first ever Block Party T-Dance at Redhook Brewlab. Our two DJ's for this event will be Toy Armada (Manila, Philippines) and Erik Vilar (São Paulo, Brazil).
TT: I'm so excited!  Each year your events have gotten bigger and better.  This makes how many years of events you've been hosting/producing?

V:  2018 marks our third Pride here in Seattle.
Our first year, in 2016 we hosted 5 events. During that time we were still building the foundation for Verotica Events and decided to only host one event for Seattle Pride. The headlining DJ for the event was Nina Flowers from RPDR and it was held at Melrose Market Studios, it was a sold-out event.
In 2017 we continued to grow and hosted 14 events.  Seattle Pride in 2017 was an amazing year for us, we were fortunate enough to host 3 packed events. Our main event at Foundation Nightclub hit it's 900+ capacity before midnight.
And at the start of this year, in January, we started our monthly party called "TWIRL" which we retired and the name of the event has now evolved into Indulge 2.0.
TT: TT:  So what you're saying is.  Plan ahead and make sure you can get into the hottest event in town Pride weekend?  Can you give us a sneak peak of who's going to be there and how do people get tickets?  
V:  I'm debating on making an appearance… ok ok- I'll be there, don't twist my arm! We have a Weekend Pass that will get you into our 3 main events and our Verotica Pass gets you into our main events as well, along with afterhours at Kremwerk. One fun addition to Pride, that we don't normally do, is Foundation Nightclub has a unique VIP Table experience and we still have a few tables left for Friday- Saturday VIP Tables are already sold out. Each table comes with 10 weekend passes ($850 value). Friday, we require a minimum spend of $500 at the Nightclub and it's only $50 to reserve. So- if you can rally 10 of your friends, that would make each person's split $55… and you know you are going to spend that on drinks aways!
Tickets for our events are online at our website www.veroticaevents.com.
TT: Ok I'm going to try to be a serious "journalist now," yes after all that we've already talked about.   What's something you've learned over the past few years that you would tell your former self who was just starting out?
V: That you can't do everything yourself and you're not the best at everything. Hosting events is my passion and I want everything to be perfect. Initially, I was a control freak and tried to do every aspect of the business and it was just too intense. Once I started to let people take on responsibilities and run with it, that's when I feel our business went to the next level.
TT: Tell me more about this T-Dance.  
V: Yes, on Sunday, June 24th, we are hosting our first block party! We've been working on this event since November of last year. We're shutting down Pike Street between Boren and Harvard and hosting the event at Brewlab on Capitol Hill. Imagine me, wearing a pant suit and presenting to the city to get the proper permits, humorous right? Well, we did it! This is probably my most anticipated event of the weekend, we are really investing in making this experience special for our guests. Oh… and there will be glitter beer!
TT:  Gosh this year makes my 21st Pride (yes for you bitches that can do math I was 8 when I attended my first pride festival).  Do you remember your first pride?
V: My first pride personally? Well, to be honest, I can't tell you my specific first pride because I've always been a cruise girl and it's a blur ever since. Haha, just playing! My first Pride was San Francisco back a few years before you were born, we don't need to go into details. What was good about it was being able to see the community in full force. It is always nice to see people come together, that's why I love event planning so much! What was bad… the hangover of course.
TT:  Ok, let's wrap this baby up.   What does Pride mean to you?
V: I know it might sound cheesy, but who doesn't love cheese? For me, Pride means to never forget that you're not alone and to also appreciate the path people before you have paved. I feel very fortunate to have been in my early adult life when gay marriage was legalized. There are still many places in the world with terrible conditions for LGBTQ people. Pride is another way for us to stay loud and active because we're not going away!
TT:  Roll credits and show us the really important info.  😊  
V:  Here is the full Verotica Event's schedule and promo materials for Seattle Pride 2018!  Enjoy and I expect to see you all there. Come take a self with Teriyaki, me and all the pretty party people!  No selfie request will be denied. Who knows, maybe Teriyaki can include some of the photos in her next article.  😊     
TT:  We could totally make that happen Verotica. Also, don't forget to follow me on FaceBook, Instagram and Twitter:  @TeriyakiTemple. Don't be shy, if you've got an interesting story or event that'd you like to tell me or have me attend send me a note, what's the worst that could happen?  Xoxo, TT
Friday Night
Foundation Nightclub
10 PM – 3 AM
DJ Nacho Chapado – Barcelona, Spain
Saturday Night
Foundation Nightclub
10 PM – 3 AM
Guy Schieman – Tel Aviv, Israel
Saturday Afterhours
Kremwerk
3 AM – 7 AM
Nick Bertossi – Vancouver, B.C.
Sunday T-Dance
Brewlab
2 PM – 10 PM
Toy Armanda – Philippines
Erik Vilar – Brazil


Video Youtube – https://www.youtube.com/watch?v=QCXBZZP8Q84
Video Facebook – https://www.facebook.com/VeroticaEvents/videos/992147180962955/
(Visited 1 times, 1 visits today)