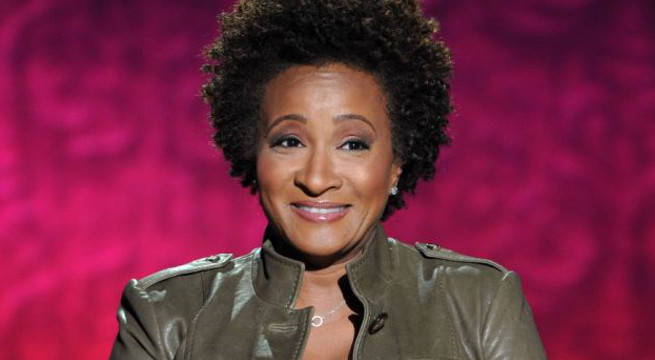 Ms Wanda Sykes is spillin' the tea AND the beans about her time working on the "Roseanne" reboot which was a very big deal until star Roseanne Barr blew it by making racist remarks via Twitter. ABC quickly canned the show, despite its ratings success but not before Sykes, who was contributing to the show as a writer, quit in disgust. LGBTQ media network REVRY snagged Sykes to appear on the season opening episode of popular podcast, SHOOK with Ashlee Marie Preston…check it out!
After the controversial cancellation of "Rosanne", comedian/writer Wanda Sykes breaks her silence in this in-depth one hour first episode on season two of Revry's "SHOOK with Ashlee Marie Preston".  Wanda reveals new revelations about Rosanne, exiting the show, equal pay, turning down Netflix via Monique's deal, raising a family…all these topics and more in this candid, and hysterical exclusive one hour interview on queer streaming network, Revry's "SHOOK with Ashlee Marie Preston".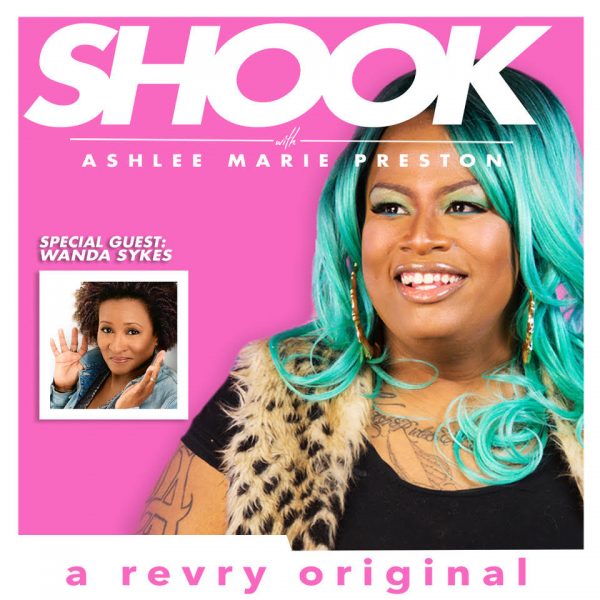 About Host – Ashlee Marie Preston
Ashlee Marie Preston is a Media Personality, Producer, Writer, Speaker, and Civil Rights Activist. She is the Host/Executive Producer of a podcast/vodcast entitled "Shook with Ashlee Marie Preston" which examines news, politics, entertainment and pop culture through a social justice lens. Ashlee Marie is historically the first trans woman to become Editor in Chief of a national publication. She has been featured by Teen Vogue, NBC, New York Times, BuzzFeed, HuffPo,The Washington Post, and many more. Ashlee Marie has been seen on E! Entertainment, TMZ Live, Adultswim, and other networks. She was named one of The Root 100's "Most Influential African Americans of 2017", and was profiled as one of LOGO/NewNowNext's 30 Most Influential LGBTQ Influencers of 2017 & 2018 and PopSugar's top 40 LGBTQ's of 2017. Ashlee Marie was a candidate for California State Assembly District 54 in 2018; making her the first openly trans person to run for California State Legislature. Stay tuned for Ashlee Marie's Tedx Talk in September of 2018!  (@ashleemariepreston, @ashleempreston)
"I was discriminated against on the job for being trans; fired, became homeless, engaged in survival sex work, became addicted to drugs, and experienced chronic sexual assault and violence while on the streets. I maintained my sanity, wasn't killed like many of my friends, have never been incarcerated, and recognized that it's my social responsibility to help restore honor and dignity to those like me and others who exist on the margins of society. I use media to amplify the voices of those who've been silenced, and lead difficult conversations around what it means to be fully liberated and how we all can actively become better allies to those in despair."  —Ashlee Marie Preston
About Revry
Revry
 is the premier queer digital media network for the inclusive 21st century LGBTQ+ community.  As the first-ever global queer streaming service, 
Revry
 offers a uniquely curated selection of domestic and international entertainment that includes iconic, award-winning narrative and documentary films, cutting-edge series and originals along with the world's largest queer libraries of groundbreaking podcasts, music albums and videos. 
Revry
 is available worldwide on eight OTT, mobile, and online platforms, and hosts an exclusive linear channels on Pluto TV and XUMO, reaching up to 70 million people in over 100 countries.  Headquartered in Los Angeles, 
Revry
 is led by an inclusive team of queer, multi-ethnic and allied partners who bring decades of experience in the fields of tech, digital media, and queer advocacy.  Follow on Facebook, Twitter, and Instagram @REVRYTV. Go Online to: 
http://www.Revry.com
.
(Visited 7 times, 1 visits today)