October 27, 2017

•
by
Seattle Gay Scene
With The Babadook & Pennywise becoming the horror power couple of the year (#Pennydook!), this year is turning out to be the year of queer fear! Don't make the mistake of having another boring heteronormative celebration this year–it's time to bring Halloween out of the closet and sashay yourself into the holiday spirit! Here are the top ten ways to ensure that your Halloween is full of glam and gore.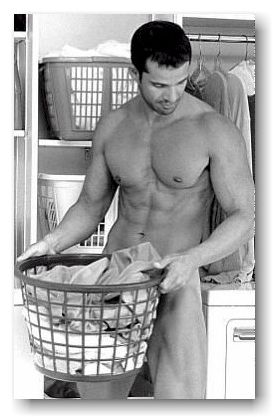 Find Out Where The Party Is! You Don't Want Get Stuck In A Laundromat On Halloween Night. There's nothing scarier than being bored on Halloween. Make your plans early: find a costume party, midnight movie theater, or a gay bar crawl, otherwise you'll end up doing your laundry by yourself on Halloween night.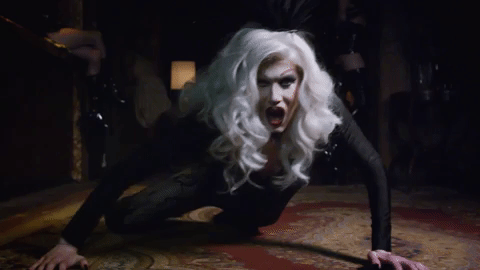 Pick A Costume That's Both Creepy & Sexy! Learn a lesson from horror drag icon Sharon Needles and pick a costume that's both Creepy, Sexy, and Stupid. Out of ideas? It may be time to break out the heels and fake blood and go full Sharon Needles this year.
Kill The Competition At Any Costume Party With The Best Couple's Costume. If Pennywise & The Babadook's recent coupling has taught us anything it's that a good couple costume can both warm our little gay hearts and terrify those annoying trick or treaters. Whether you're the gloomy goth or the dancing clown of your relationship, a well-coordinated couple's costume can insure that you'll be the pair everyone is dying to be!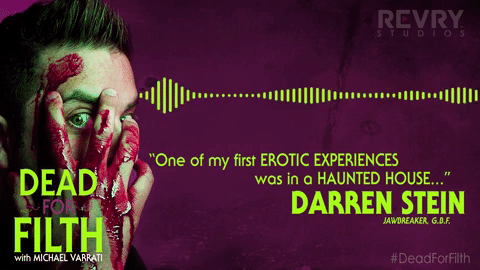 Stuck In Soul Draining Traffic? Bone Up On Queer Horror With The Perfect Seasonal Podcast. Whether you're picking up last-minute fishnets, stocking up on BOO's and booze, or making your way to the holiday parade, scare yourself stupid with Dead For Filth, the only queer-themed horror podcast!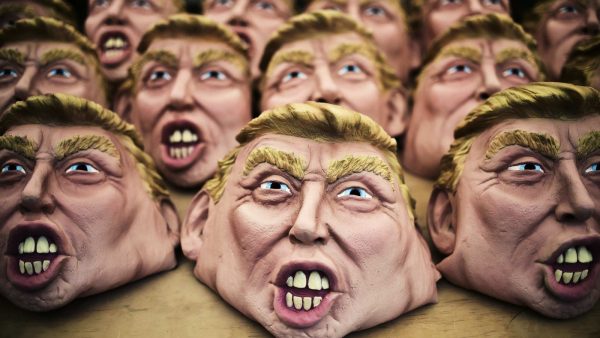 Forget Real World Monsters For A Night – Find A Party In A Trump-Free Zone. While there's nothing scarier than a bloated racist sweet potato demagogue in the White House, Halloween is a night about scaring, not despairing! Don't let someone ruin your Halloween this year with talk of actual villains, ghouls, or trolls (COU-Jeff Sessions-GH!).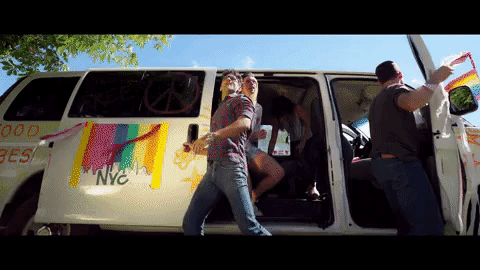 It's Dangerous To Go Alone, Roll With Your Crew To Avoid Creeps, Slashers, And Monsters. Halloween night is a time where ghosts and ghouls walk among us. If you're planning on going out on the town, find a hoard of friends to have your back so you can avoid creepy weirdos and psychopathic slashers.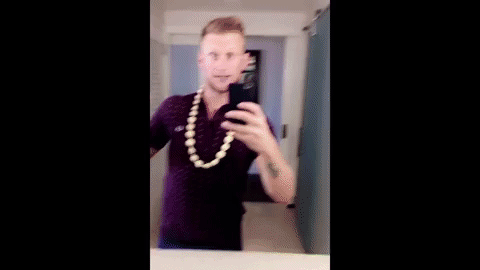 Don't Be Afraid To Get Snap-Happy. If found-footage horror films have taught us anything, it's that you don't become a famous (albeit DEAD) star unless you first record, record, record! Go Snap-Happy this Halloween and Insta-Everything! You'll be the most famous martyr since Janet Leigh (look it up!).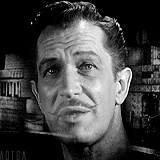 Bring The Camp With Some Classic Queer Horror Fare. If the bars aren't for you, invite your sassiest fiends over for a horror movie marathon or campy film roast. Just be sure that you invite Vincent Price–in all his 1960's queer glory!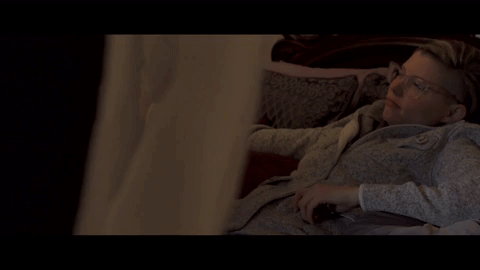 Make It Through The Night With Your Bae. There's no need to go crazy in the clubs if you've already got your bae. Just spend a quiet evening together, open a bottle, and watch a scary movie–guaranteed to bring more drama and suspense than your last relationship.
Don't Be Afraid To Do You, Boo! Halloween's on a Tuesday this year. WTF? If you can't make the parties and end up stuck at home with work, just party by yourself! What's better than having a night alone to binge all the best queer horror and more with REVRY?
Make this Halloween the queerest yet with titles like Brides To Be, Pitchfork, In The Blood, The Glam & Gore Picture Show, the Dead For Filth Podcast, scary shorts, music videos, and more!
REVRY is available on the web at revry.tv, as well as on Apple TV, Android TV, Amazon Fire, Roku, and all iOS and Android devices. Start your free trial today!
About REVRY 
REVRY is the premiere digital entertainment platform for the diverse 21st century LGBTQ+ community. Featuring originals, music, and podcasts as well as film and series, REVRY is the one-stop destination for the most unique selection of QUEERATED entertainment. Headquartered in Los Angeles, REVRY's diverse team brings decades of experience in tech, digital media, and LGBTQ advocacy to the digital streaming world. Follow us on Facebook, Twitter, and Instagram @REVRYTV. Sign up for REVRY today at http://www.revry.tv/
(Visited 1 times, 1 visits today)
Related Posts
So much awesome John Cameron Mitchell news to discuss! The
...