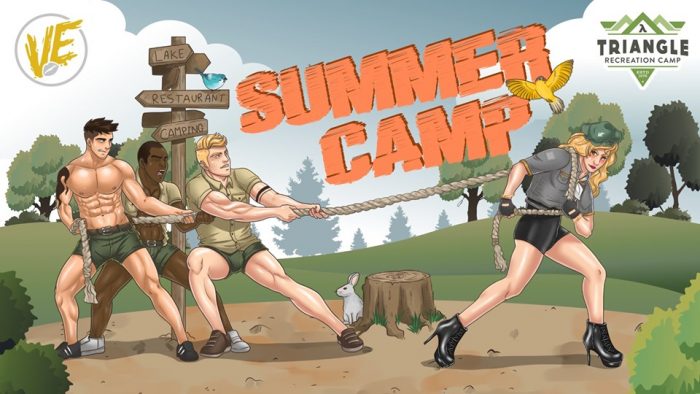 For those of you who aren't so much into deep woods camping, here's a fun option for those more inclined to "glamp" it up. Verotica Events is producing a THREE DAY WEEKEND of disco glamping realness up at Triangle Recreation Campground, the LGBTQ place to go in the summer and just a short drive north of the Seattle metro area, up in Granite Falls.
It's all happening Friday/Saturday/Sunday July 19-21 and you can snag tickets HERE!
(Note: Capitol Hill Block is that weekend so unless you're staying in town to see Lizzo, here's a chance to escape the madness that will be happening on the Hill!)
They have a bevy of hot djs for all three days including Del Stamp from Vancouver/BC; Shane Marcus, Joe Pacheco and Aaron Aanenson from NYC and Messly and Robbie Nielsen from Seattle!
Tons more poo below including info about what you need (you don't necessarily need to run out and buy $2k worth of camping gear…)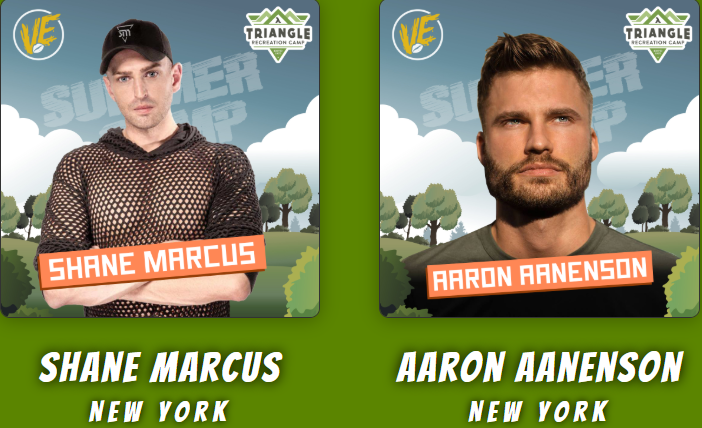 You haven't made it through the wilderness until you've spent a night in the wild with Verotica. This summer, join us under the stars and in the woods as we host our first ever Summer Camp… we might even teach you how to start a fire.
While at camp, you'll spend two days dancing your heart out to three established New York DJs, our favorite Canadian and a few of Seattle's finest!
Del Stamp (Vancouver, B.C.)
Shane Marcus (New York)
Messly (Seattle)
Aaron Aanenson (New York)
Robbie Nielsen (Seattle)
Joe Pacheco (New York)
Access to the campground include all booze and drinks. But don't be stingy girl, bring some to share. BYOB is welcome!
Ok, before you say, "eww nature," this PNW getaway is only a little over an hour drive outside of Seattle. Whether you're glam in a RV or camping in a tent, modern amenities are well within your reach.
-xo
————
🌞 FRIDAY – 7/19 🌞
Del Stamp (Vancouver, B.C.)
9 PM | 11 PM
facebook.com/djdelstamp
soundcloud.com/del-stamp
Shane Marcus (New York)
11 PM | 4 AM
facebook.com/djshanemarcusnyc
soundcloud.com/shanemarcus
🌞 SATURDAY – 7/20 🌞
Messly (Seattle)
1 PM | 3 PM
soundcloud.com/messly
Aaron Aanenson (New York)
3 PM | 7 PM
facebook.com/djaaronaanenson
soundcloud.com/aaronaanenson
Robbie Nielsen (Seattle)
10 PM | 12 AM
facebook.com/djrobbienielsen
soundcloud.com/djrobbienielsen
Joe Pacheco (New York)
12 AM | 5 AM
facebook.com/joepachecomusic
soundcloud.com/joepachecomusic
————
* T I C K E T S *
Event Pass (Tier 1) – $55 🎟️
– Ends 6/24/19
Event Pass (Tier 2) – $65 🎟️ 🎟️
– Ends 7/8/19
Event Pass (Tier 3) – $75 🎟️ 🎟️ 🎟️
To camp at the Triangle Recreation Camp (TRC) during the weekend of 7/19 – 7/21, all guests must have a Event Pass or be a Seasonal Member. For more information, please visit the TRC website.
trianglerecreationcamp.wildapricot.org
* C A M P I N G *
TRC Seasonal Member – $0
TRC Regular Member – $15
TRC Limited & Nonmember – $50
Thinking of visiting TRC more than just Summer Camp? Well, you're luck, there are memberships available! Can't find your membership number? No worries, visit the TRC website and log in to find it.
trianglerecreationcamp.wildapricot.org/join
* E X T R A S *
Preset Tent (2 Campers) – $ 40
RV Spot – $25
All EXTRAS require Event + Camping Pass
Not super handy? That's okay- Rainier has provided a limited number of two person tents! To make your life even easier, all Rainier tents will be set up before you arrive and you don't even need to worry about the take down.
Ohhh, you're feelin' fancy? Reserve your RV spot and make it quick! Please arrive before dark. If you arrive later than 9 p.m. we reserve the right to park you in a temporary level area and have you move the following morning.
————
Summer Camp is a multiple day event, no single day tickets will be available. Remember, this is camping and you are responsible for bringing appropriate gear or make prior arrangements.
This event is 21+
(Visited 4 times, 1 visits today)