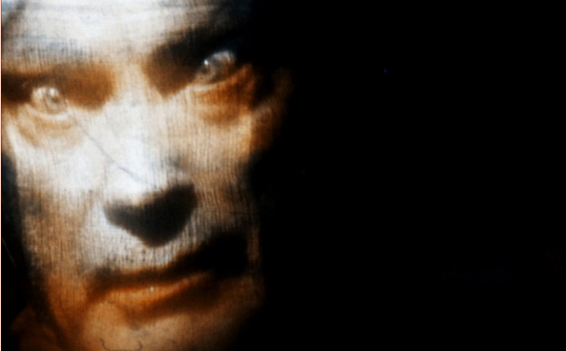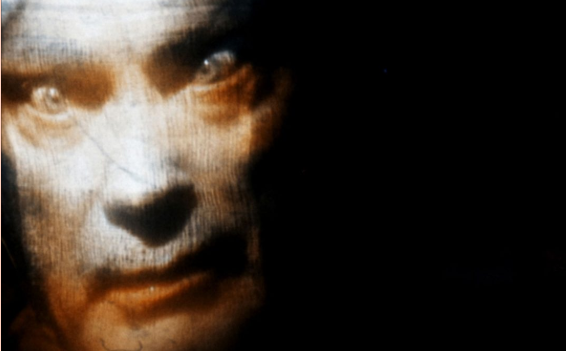 Canadian filmmaker Guy Maddin has been making deliciously odd films since the 1980s and achieved international acclaim for a body of work that touches upon storytelling and cinematic styles of the past while still maintaining their own uniquely Maddin-esque voice. Obviously benefiting from being a resident of a country that actually funds the arts, Maddin has had a truly independent career for the last 35+ years becoming a "connoisseur of cinematic techniques" while becoming an "ingenious collage artist of film stocks".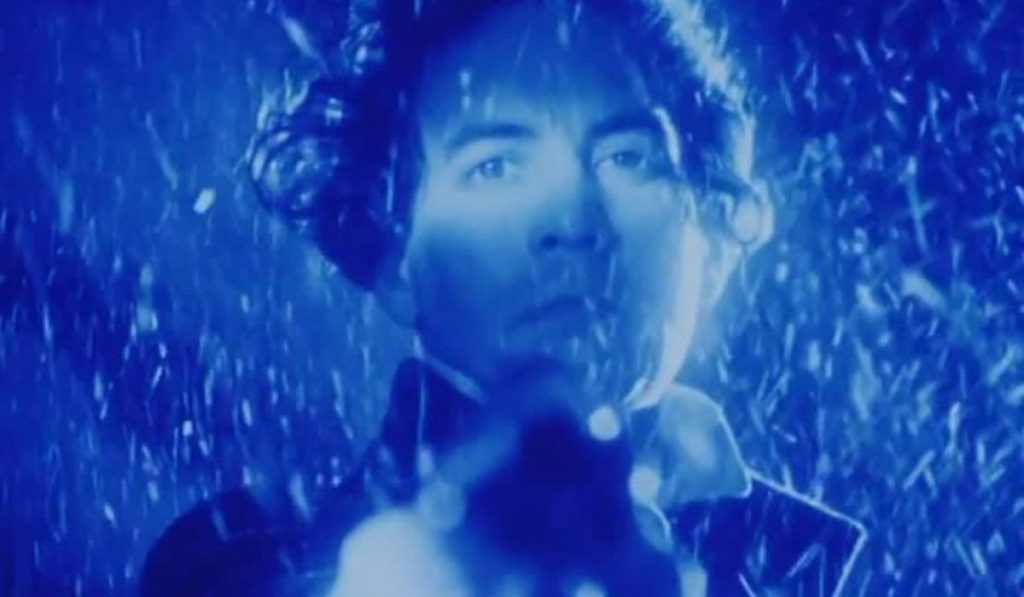 Those quotes are from the publicity for an upcoming local premiere of Maddin's latest project which will also include a mini-retrospect of his work. It's all happening at Northwest Film Forum beginning this Friday, October 25th with the premiere of Guy Maddin's Seances – Interactive Film Experience at Northwest Film Forum which will also feature the presence of Mr. Maddin himself over the upcoming weekend which will also feature screenings of his films: Archangel, and Careful, (screening on Saturday, October 26th) and My Winnipeg, (which screens on Sunday, October 27th.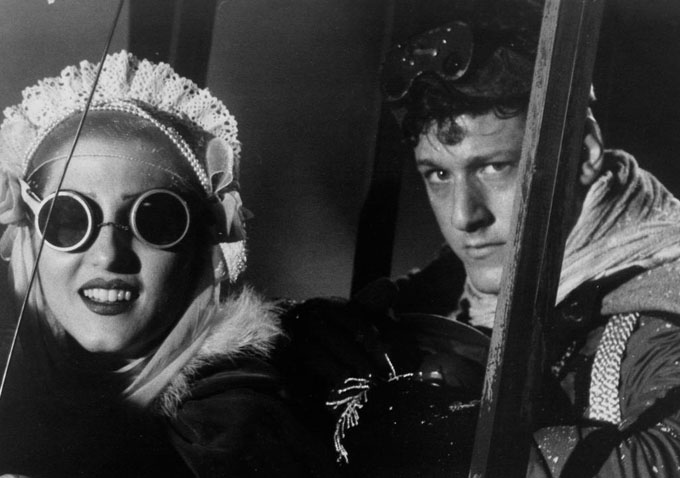 While it's a rare opportunity to see the older films on the big screen, the real treat is the premiere of SEANCES, a fascinating project utilizing up to date technology to present films that pay homage to the past. Maddin has long been fascinated by the fact that most of the films from the Silent Era of Cinema are gone…the films simply left to rot after the advent of sound but most just decomposing since the films themselves were on nitrate stock which is not only highly flammable but deteriorates quite quickly. Maddin wanted to recreate those kinds of films with "re-imagined" versions he created with Evan and Galen Johnson but doing so in an unique way that would mimic the fate of all those long gone silent films.
In other words: "Never before seen films, never to be seen again.'
They achieve this in a screening process that re-assembles the film elements every time the project is to be screened. Dozens of individual scenes were created and stored "in the cloud" and are then called upon to be put together in an unique order every time the film is scheduled to be shown. no two screenings of SEANCES are the same…each under 30 minute screening is unique. You can buy tickets to multiple screenings and see something different every time.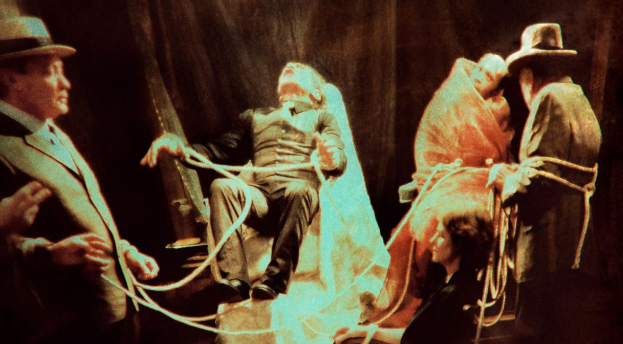 Seances will begin with a Members Only screening on Thursday, October 24th (members of Northwest Film Forum or On The Boards) then begin multiple screenings daily (starting at different times each day) on Friday, October 25th through November 3rd. You can buy tickets HERE and have a choice of buying single or triple entry tickets so you can experience it more than one time.
Here's some more info on the Seances Project:
THE SEANCES PARADOX
Each time the user conjures up a new film for its one-time-only viewing, he or she participates directly in its eternal loss. This examination of loss within a form that contributes to loss is a paradox further magnified by today's Internet-driven mindset, in which everything is only and forever a click away. Within this absurd contradiction exists a truth: That which is fleeting and fragile becomes more precious and valuable, just like the many lost works from the first half-century of film.
THE SEANCES TECHNOLOGY
The Seances experience is powered by the latest in cloud computing and by an indefatigable film-generating-and-destroying machine that deliberately creates films only to destroy them after their one and only viewing.

This machine was built using a heavily customized version of Nickel Media's cloud-based video/audio compositing and compilation software, Imposium. The proprietary software runs on Amazon AWS Cloud formation, feeding audience demand through 500 or more virtual machines capable of rendering any number of videos per hour – a first in generative film. Through the algorithmic film direction of Guy Maddin, Evan Johnson, Galen Johnson and the NFB, these virtual machines dynamically sequence and juxtapose a range of film fragments, creating the potential for hundreds of thousands of unique narratives. Each resulting video becomes a nested "Russian Doll" film within a film within a film – each with its own unique title and story.

Whenever a film is conjured through the Seances installation, it plays without option of pausing. And once it's over it becomes permanently erased from the system, joining the graveyard of lost films. That particular title can never be seen again.

Seances not only advances the notion of data-driven storytelling, but it pushes the very limits of cinematic narrative cohesion, again and again and again. Cinema manqué infinité!
(Visited 1 times, 1 visits today)