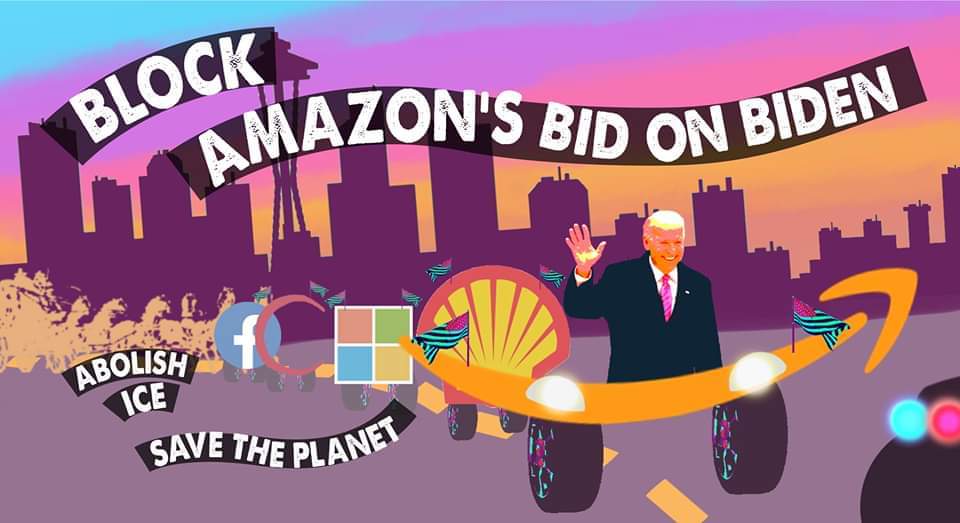 But, unless you're really frickin' rich, don't expect to get an invite to the closed door private fundraiser, former VP and current seeker of the 2020 Democratic nomination for President, Joe Biden will be attending on November 15th in the Seattle Metro area. He's attending two such events, one of them at the home of Amazon.com's general counsel David Zapolsky and you probably need to be a rich pal of Mr. Zapolsky's to get in the door.
Much like similar trips to Seattle in 2016 from failed Democratic nominee Hillary Clinton, Biden will not be making any public appearances in the area. Apparently, mainstream/centrist big shot Democrats prefer to hang out with millionaires at fancy fundraisers as opposed to the big public rallies with us riff-raff…like the kind that Bernie Sanders was partial to throwing in 2016 and now again in his latest bid for the nomination.

Power to the people!
Counter protesters to Biden's visit will gather Friday at Kerry Park on Queen Anne Hill (it's a lovely photo opp!!) Organized by Seattle Democratic Socialists of America, they're gathering to raise awareness about the dangers of corporate politics, a very hot topic in Seattle after we just finished an election where Amazon and other corporate interests dropped a lot of money on local candidates for City Council which pretty much flopped with only one corporate approved candidate (out of 7) winning a seat.
Join Seattle DSA, Kshama Sawant, the Shaun Scott campaign, Transit Riders Union, Extinction Rebellion, Seattle Equity Educators, Better Left Network and many others to protest Joe Biden coming to Seattle for a private fundraiser hosted by Amazon's General Counsel and Vice President. It's time to sunset corporate politics!

Joe Biden is coming to Seattle for his 4th closed-door presidential campaign fundraiser of the year, without doing a single public event in the state. This $2,800 a plate dinner will be hosted by a millionaire Amazon executive who recently funneled big money into the Seattle City Council races to try to beat progressive candidates and silence Seattle's workers. Amazon rakes in millions from its work fueling ICE's cruel detention & deportation machine, and meanwhile pays $0 in Federal income taxes – actually getting a $129 million refund last year!
Don't get us wrong…we loved Uncle Joe!

As Obama's genial Vice-President.

But, note the past tense...
(Visited 1 times, 1 visits today)