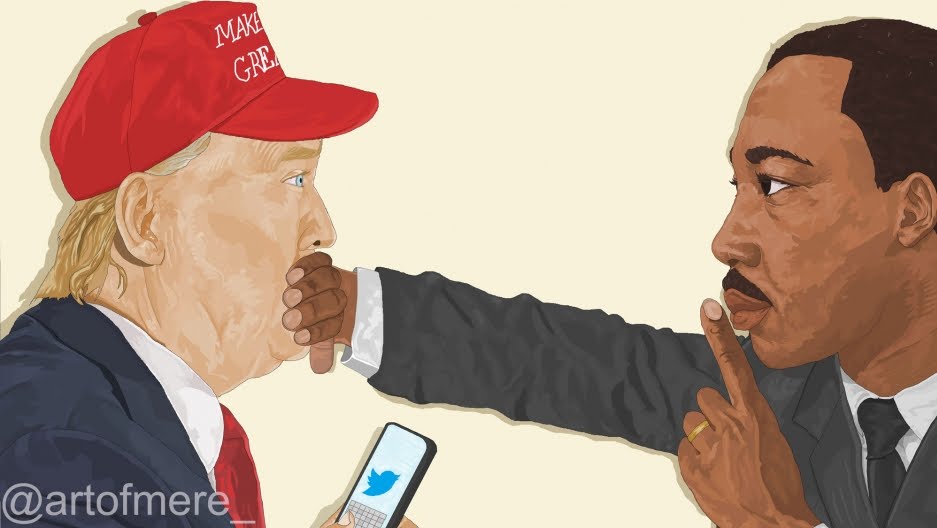 I think it's easy to forget there's already a holiday weekend…happening RIGHT NOW!!! Especially if you don't have a job that gives you the Monday off…but, it is already Martin Luther King Day Weekend already and if you get Monday the 20th off, for some of you it's a 3 day holiday.
Of course, it's winter so options are…limited. If you're a snow bunny type and have money, you head for the ski slopes. If you're a beach bunny type and have money, you head for the nearest warm, sandy beach. If you DON'T have money, you stay home and kvetch about not having any money. And/or stay out too late on Sunday night and give yourself a sick headache.
Oh, and hopefully a few us actually take at least a few minutes to acknowledge Dr. Martin Luther King and what he did and what he stood (and died for). That would be the respectful thing to do.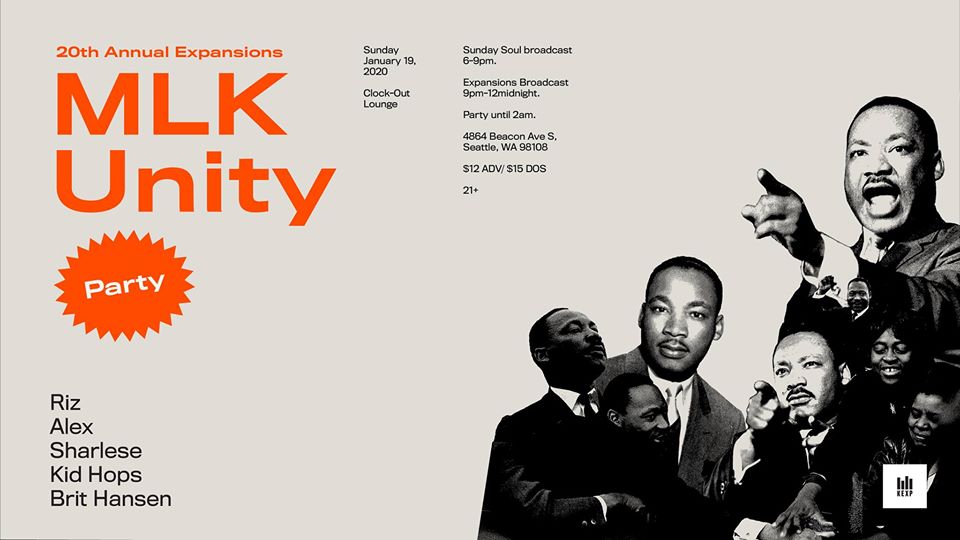 In Gay Seattle, there are a (very) few special events going on in addition to all the regularly scheduled programming. Clock-Out Lounge up on Beacon Hill is hosting the MLK UNITY PARTY on Sunday, January 19th from 6pm to close with a whole slew of djs on hand. From the invite:
Join KEXP for the 20th annual Expansions MLK Unity Party and live broadcast at Clock-Out Lounge on Sunday, January 19th! Start your evening with Sunday Soul hosted by OC Notes at 6pm and continue the party at 9pm with Expansions DJs Riz, Kid Hops, Alex, Sharlese and Brit hosting an evening of music, dancing, and celebration in honor of Dr. Martin Luther King Jr.
There seem to be a couple extra late night events happening on Sunday, a night that tends to close up shop fairly early. Nark's Bottom Forty party returns to The Cuff Complex and Eskandala at Neighbours both slapped "MLK Weekend" on their posters but that's about it….that we've heard about. (If you know of other MLK specific events for the LGBTQ community, let us know in the comments!) As always, find events over on the SGS Calendar, HERE.
On Monday, (the actual holiday) there will be a disgusting Hate March from the so called "Proud Boys" and so there will be a COUNTER protest march organized by a Facebook group calling themselves the Sparkle Brigade happening in Cal Anderson Park starting at 1pm. If you hate bigotry, then make a sign and come on by to protest racism and hate. It's called the PROTEST THE MAGA MLK MARCH and the Facebook invite features this terrific art piece by Watson Mere that we really adore. Here's more info on the counterprotest:
On January 20th, 2020 Proud Boy affiliated Patriots of Washington will be hosting a so-called "MAGA March Against Racism and Bigotry". The Proud boys are attempting to co-op a day dedicated to MLK. MLK fought racism leading many marches, giving many speeches, performing civil disobedience, and inspiring many movements. The term MAGA is used to uplift a president who believes in the very racism, bigotry, and state sanctioned violence against people of color and other marginalized groups, which is exactly what MLK was against.

The MAGA crew holding this event have been seen numerous times around the area holding up signs with KKK slogans, trying to dismiss conversation about race and privilege, and making videos about "white genocide", a nazi concept that we are sadly seeing more and more in public discussions and spaces again.

We are calling on every individual to come and show these bigots that they are not welcome in Seattle.

Bring as many friends as possible. Feel free to join the bloc or come with out bloc attire. Also don't forget to bring out your noise makers. Whether that's pots and pans or whistles or trumpets, all are welcome! We'll meet at the steps on the south side of the windowless grey building in the center of the park.
Tags: MLK Weekend, MLK Weekend Seattle, SGS Calendar, Stuff To Do Seattle