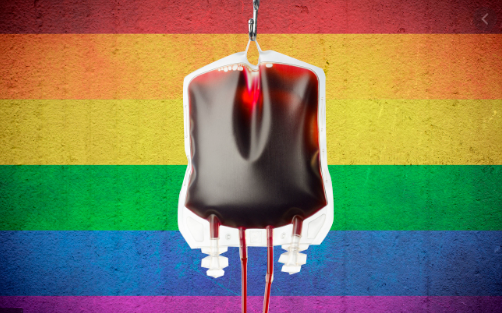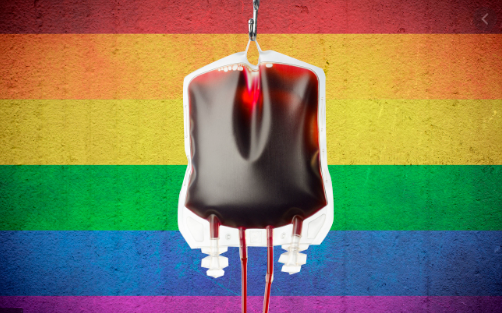 After decades of outright banning followed by strict restrictions, the Food & Drug Administration today announced they were easing the restrictions on donation of blood by "men who have sex with men". The current Covid-19 pandemic has resulted in a serious drop in blood donations and with blood supplies in short supply nationally, the FDA hopes this change will help increase blood donations.
Restrictions on MSM (men who have sex with men) blood donation began in 1983 during the AIDS Crisis after some people were infected with HIV/AIDS after receiving blood transfusions. It placed a lifetime ban on all MSM's from blood donation which was readily accepted by the gay community for many years until blood screening technology got to a point where it is easily possibly to eliminate risk of "tainted blood donation" from causing a problem. While other countries lifted their MSM donation bans, the FDA stubbornly refused to do anything until 2015 where they rather grudgingly changed the requirements to allow men who have sex with men to donate blood…but only if they've abstained from having sex with another man for one year.
That move outraged the community who argued that this was a mostly meaningless gesture from the FDA and a homophobic one at that, implying that gay sex is "bad" and not having gay sex is "good" for the community.
Today's announcement changed the 12 month moratorium on having gay male sex to a more doable 3 month ban meaning men who have sex with men CAN now donate blood as long as they haven't actually HAD same sex intercourse with another man during the last three months…which is, of course, still ridiculous and homophobic as well as just stupid since who is able to actually prove/disprove they've met the guidelines?
(And, frankly, what is considered "sex" by the FDA? If you got a drunken handjob from a stranger outside a bar in a dark alley 58 days ago, does that exclude you from donating blood?)
This change in policy also allows sex workers, people who have used injection drugs and people who have traveled in countries with certain diseases to also donate blood…again, as long as they haven't actually practiced sex work/shot up/been to those countries within the last 3 months.
The ban is still in effect for people who actually are still HIV positive but there's apparently confusion on whether people who take Truvada to remain HIV negative are eligible or not with some people on Truvada being turned away from blood donation centers.
Soooooo….for those of you who are eager to do a civic duty by helping out during a crisis this is good news.
But, only if you're free from the sin of fornication with another man.
(Visited 4 times, 1 visits today)