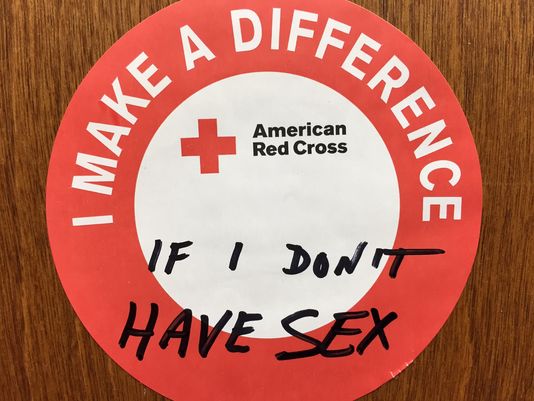 Both U.S. Senators Patty Murray (D-WA) and Maria Cantwell (D-WA) joined a group of 24 U.S. Senators calling on the FDA to end the discriminatory practice of barring sexually active gay and bisexual men from donating blood. The ban was enacted in the AIDS era to prevent the spread of the disease but modern blood testing makes this ban unnecessary. Several nations allow men who have sex with men to donate blood.

It's nice they're calling this bi-partisan but we only see one Republican on this list…but, kudos to Illinois Senator Mark Kirk for joining.
From the press release:

In light of the tragic mass shooting in Orlando, 24 Senators join letter urging FDA to develop better blood donation policies based on individual risk

WASHINGTON, D.C. — U.S. Senators Patty Murray (D-WA) and Maria Cantwell (D-WA) today joined a bipartisan group of 24 Senators in calling on the Food and Drug Administration (FDA) to swiftly move to end the discriminatory blood donation deferral policy against healthy gay and bisexual men, and some transgender Americans.

The bipartisan letter – sent in light of the recent mass shooting at Pulse nightclub in Orlando, Florida – requests an update on FDA's efforts to implement the updated one-year deferral policy for men who have sex with men (MSM) and to end the blood ban by developing better blood donor deferral policies that are grounded in science, based on individual risk factors, don't unfairly single out one group of individuals, and allow all healthy Americans to donate.

"During times of tragedy, the American people are quick to demonstrate their resiliency and mobilize in solidarity with victims and affected communities. We have witnessed that compassion as Floridians quickly lined up to donate blood for the wounded. Yet, some of those most touched by this tragedy—members of the LGBT community, who are especially eager to contribute to the response effort—are finding themselves turned away. Due to the FDA's current MSM deferral policy, many healthy gay and bisexual men remain prohibited from donating needed blood," the senators wrote. "We are steadfastly committed to ending the FDA's discriminatory policy that prohibits many healthy MSM from donating blood and moving to policies that secure our nation's blood supply in a scientifically sound manner based on individual risk."

Joining Senators Murray and Cantwell in sending the letter are Senators Tammy Baldwin (D-WI), Elizabeth Warren (D-MA), Mark Kirk (R-IL), Michael Bennet (D-CO), Richard Blumenthal (D-CT), Barbara Boxer (D-CA), Sherrod Brown (D-OH), Robert P. Casey, Jr. (D-PA), Chris Coons (D-DE), Dianne Feinstein (D-CA), Al Franken (D-MN), Kirsten Gillibrand (D-NY), Martin Heinrich (D-NM), Mazie Hirono (D-HI), Tim Kaine (D-VA), Patrick Leahy (D-VT), Ed Markey (D-MA), Jeff Merkley (D-OR), Chris Murphy (D-CT), Bernie Sanders (I-VT), Chuck Schumer (D-NY), and Ron Wyden (D-OR).

At the end of last year, the FDA released guidance that lifted the lifetime ban on blood donation and implemented a new policy requiring a year of abstinence prior to donating blood. While the Senators express support for this step forward, they maintain that a time-based deferral not based on individual risk remains discriminatory.

A copy of the letter is available online here.
(Visited 1 times, 1 visits today)