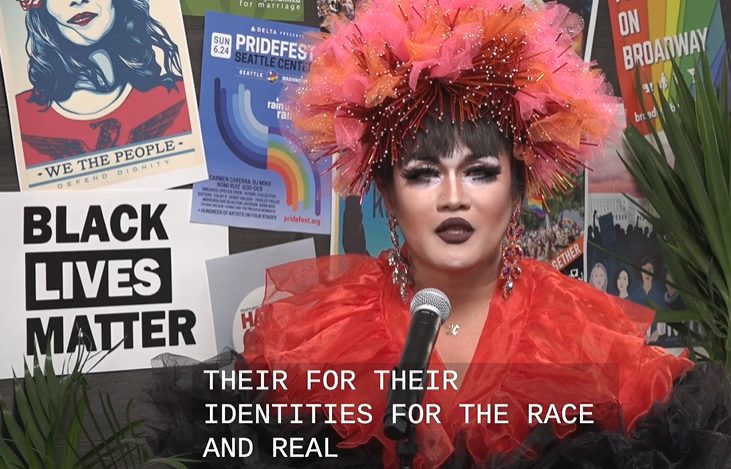 Now, it obviously wasn't a weekend of events that drew tens of thousands attendees but organizers of Seattle's virtual Pride events were happy with audiences averaging over 3,300 per day over the three day Pride holiday weekend which ended yesterday, Sunday, June 28th. Seattle's three main Pride organizers; Seattle Out & Proud, Seattle PrideFest and Seattle Trans Pride all teamed up for 2020 celebrations that had to forgo live events in favor of virtual ones due to the still ongoing coronavirus pandemic that has killed over half a million people globally since the first of the year.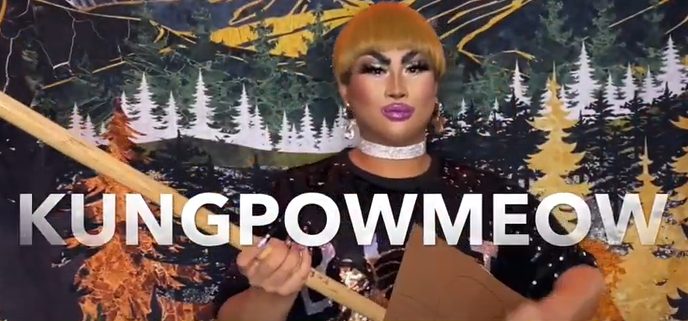 The series of events were tagged as  Together For Pride  and event staff reported last night that attendees came from 24 states and four countries during the three days of the event which began on Friday with host Seattle Trans Pride, followed by Seattle PrideFest taking over on Saturday and Seattle Out & Proud wrapping up the hosting duties on Sunday.
And, the videos showcased a wealth of diversity and talent from Seattle area artists and performers and included everything from Puppets teaching us proper pronoun usage to vibrant dance performances, live music, drag queens, informative looks at film, local history, LGBTQ rights, the Black Lives Movement and a tribute to Seattle Gay News publisher George Bakan who passed away earlier this month. There were glitches here and there, but overall it was a strong and well produced series of live video events.
Which hopefully we won't have to repeat in 2021…
More info:
Attendance averaged 3,300 per day; unofficial attendance figures for the three days of speakers, performers, activities and activism were as follows:
Friday, June 26: 2,100
Saturday, June 27: 3,300
Sunday, June 28: 4,500
For those who may have missed seeing some of the weekend's programming, many of the presentations and performances will be available via the host organization's websites beginning tomorrow afternoon.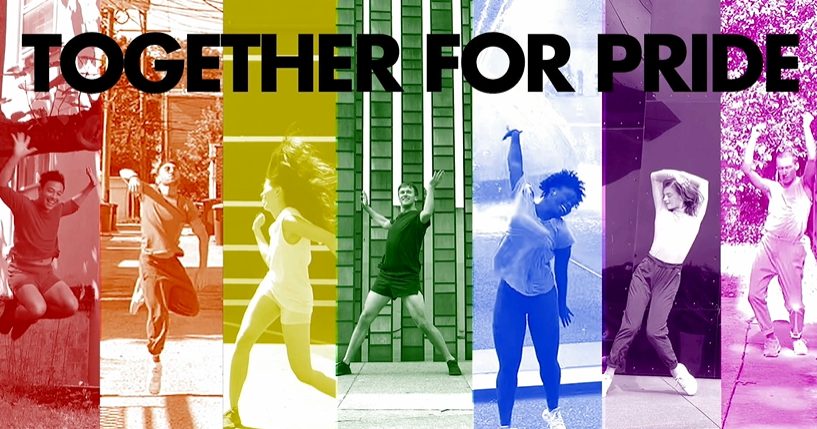 In solidarity with the racial equity and social justice protesters – as well as with other regional LGBTQIA+ organizations, the organizers have centered much of the weekend's content on activism and on Black, Indigenous and People of Color voices and artists.
Today's attendees were largely from the Seattle area, but others participated virtually from Russia, South Africa, Spain and Zimbabwe. More than 450 of which pinned their locations on Seattle Pride's Many Places, One Pride Google map.
For Sunday's events hosted by Seattle Out & Proud/Seattle Pride, visit their YouTube Channel Here: https://bit.ly/2YIWOhX
Saturday's Seattle PrideFest show is on Facebook: https://www.facebook.com/watch/live/?v=754618145365981
For Friday's Seattle Trans Pride/Gender Justice League videos go to their YouTube page: https://www.youtube.com/channel/UC9j2v60w4Od441U1Rk0tMVA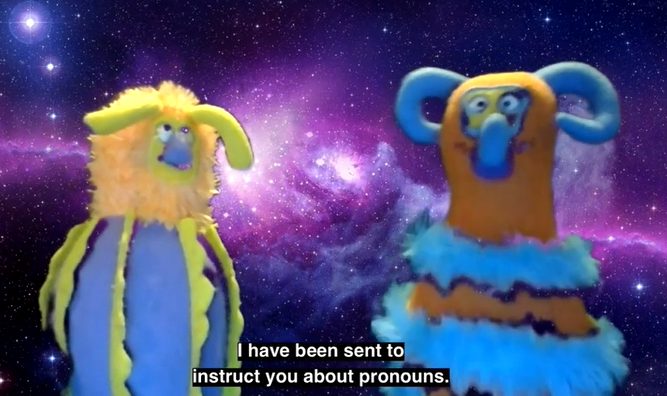 (Visited 1 times, 1 visits today)