October 1, 2020

•
by
Michael Strangeways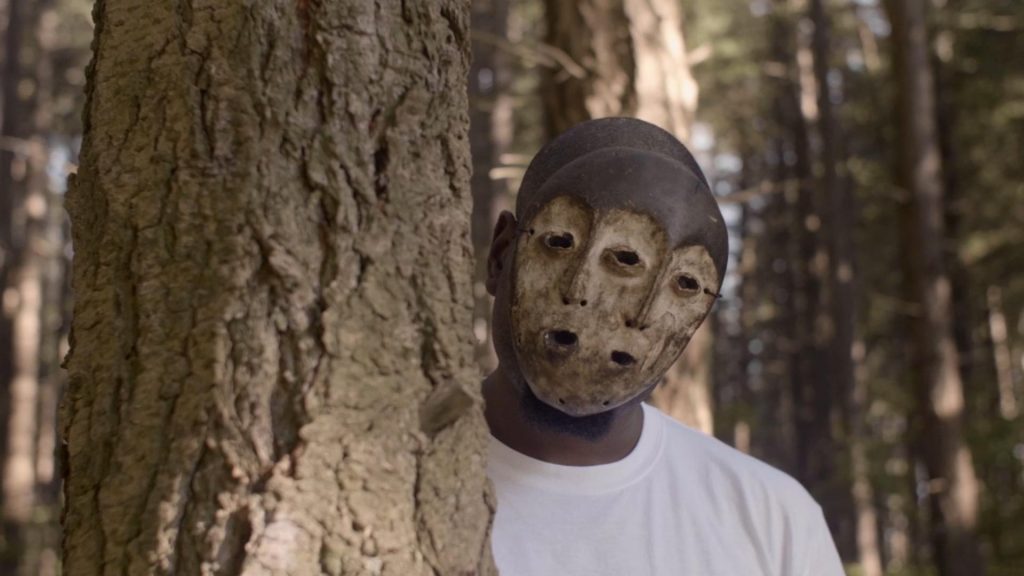 The Social Justice Film Festival is teaming up with Meaningful Movies and Northwest Film Forum to present this year's edition of the festival online. In these fractured and troubling times, the festival is obviously a timely and meaningful way to showcase films that can raise awareness and build communities dedicated to making changes in our society while giving filmmakers a platform and a voice to tell these stories.
Via press release:
The Social Justice Film Festival & Institute will host the 2020 Social Justice Film Festival, Transform: Another World is Possible, which will take place online from October 1–11.

Festival films examine the complexities of identity, privilege, power, stigma and targeted oppression through an artistic lens.

Film topics range from civil rights abuses and systemic racism to health, immigration, and environmental preservation. Central to many of the festival's films are stories of communities resisting stigma and targeted oppression, including the Black Lives Matter movement, young adults finding the courage to take political action, and indigenous groups fighting for advocacy, recognition, and equity around the world.
"This year has forced us all to look at the injustices and inequalities of our age in a harsh new light," says Festival Managing Director Aurora Martin, "and we have reflected that in the lineup for this year's Social Justice Film Festival. Touching on the fights we see in today's headlines, against police brutality, voter suppression, income inequality and workplace discrimination; to the ongoing battles we are continuing to wage – for reproductive rights, for immigration reform, for prisoner justice, and for an end to climate change – this year's festival, TRANSFORM, is a chance for us all to truly envision the possibility of another world."

In addition to more than 60 films, the Social Justice Film Institute will present live panel discussions on prisoner justice, indigenous futures, reproductive justice, and voting rights.
And, here's a guide to HOW you can watch/access the festival. You can buy tickets and passes to see blocks of films grouped by subject (like Black Lives Matter or LGBTQ) or for the entire festival which will stream online from Thursday October 1st through October 11th. Also note that live panels and Q&As are all FREE!
All 25 film blocks are listed here, and will be available to view on-demand at any time during the festival (Oct. 1–11). Each block is priced on a sliding scale, $5–$25. Pay what you can!
—
Want to watch more than one screening block? Pass sales are an excellent way to support SJFF and NWFF's work. Plus, they grant the most streamlined, flexible viewing experience possible!
SLIDING-SCALE PASS:
$75, $100, or $125
NWFF MEMBER PASS: $50
—
Through dozens of strategic partnerships with Pacific Northwest organizations working on issues of social justice, the Social Justice Film Festival exhibits a series of short and feature-length documentaries and narrative films broadly related to social justice, with a special focus on prisoner justice in the US. As a movement, social justice promotes a global culture where equality is achieved on all levels. This includes issues pertaining to incarceration, the environment and sustainability, oppression, race and racism, the arts, animal rights, alternative currency and lifestyles, corruption within the system, and so much more. The festival will showcase works that challenge society structures all over the globe on a macro and micro level, as well as works that challenge the medium.
The festival's mission is to forge creative alliances with diverse communities, bring inspiring filmmaking to new audiences, and make the art of filmmaking an integral part of social change.
—
LIVE PANELS + Q&AS
ARE ALL FREE!
Four live Q&A/panel events will stream on SJFF's Facebook Live page during the 2020 festival. If you miss them while they're live, it's okay; they'll be archived on that page for future viewing, even after the festival concludes.
No purchase or password is required to view panels and Q&As – just drop in! – but donations to Social Justice Film Festival and Northwest Film Forum are always welcome.
Bookmark SJFF's Facebook Live page and tune in for the following dates:
There are two blocks of LGBTQ films including these films: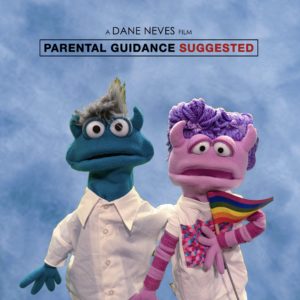 Parental Guidance Suggested
Dane Neves, 17 minutes, USA

PARENTAL GUIDANCE SUGGESTED is a short documentary that features real parents asking experts in Hawaiʻi's LGBTQI+ community advice on how to better understand their gay son. To keep their identities anonymous, the parents' recording will be re-enacted with puppets. This is everything you always wanted to know about your gay child…but were afraid to ask.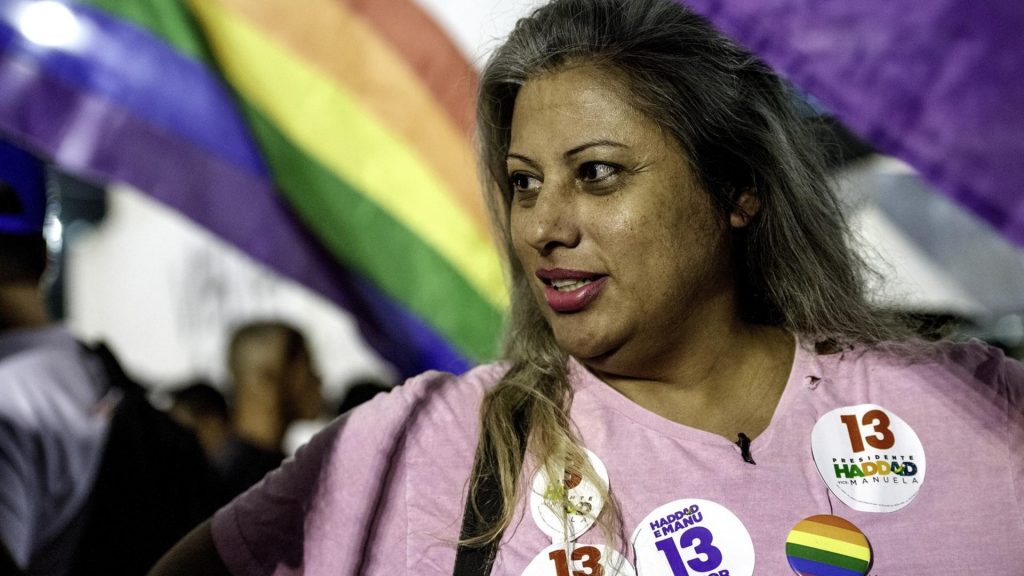 Your Mother's Comfort
Adam Golub, 79 minutes, USA

"We transgender are the revolution!" Indianara Siqueira, trans activist and politician, admonishes her political party for ousting her days before the 2018 Brazilian national elections. In the same election cycle extreme-Right candidate Jair Bolsonaro is a forerunner for president of the republic. Indianara is the mother of a homeless shelter and community center for trans sex workers called Nem House in the center of Rio de Janeiro. Nem House is a squat and facing the threat of eviction Indianara occupies a colonial palace near Nem House to bargain with the city to save the house. As Brazilian democracy crumbles around her she fights to save her community from the uncertain streets.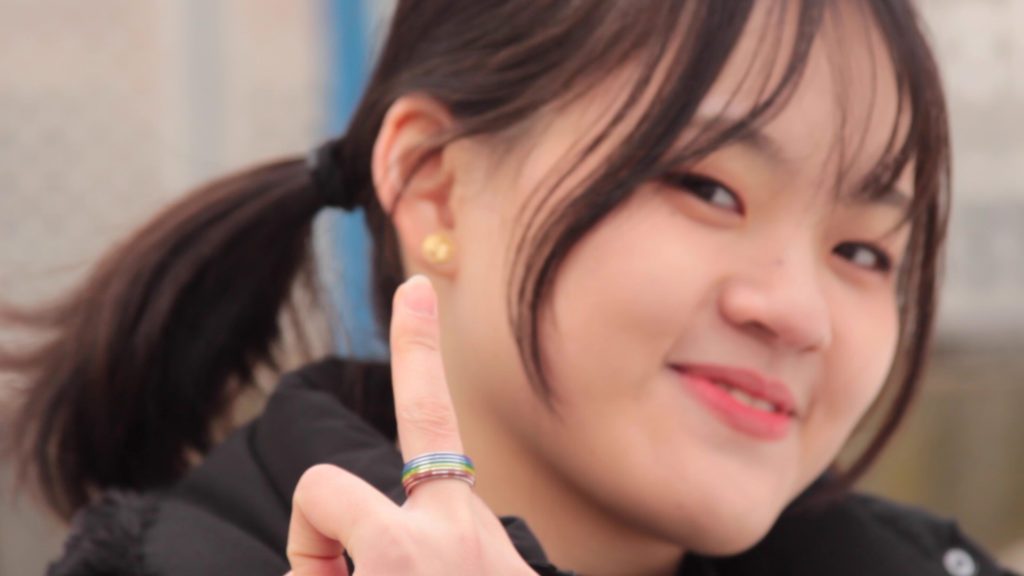 Gay as in Happy: A Queer Anti-Tragedy
Jordana Valerie Allen-Shim, 3 minutes, USA

An award-winning experimental autoethnographical documentary about queer joy, resistance, and resilience in the face of abuse, trauma, and transphobia.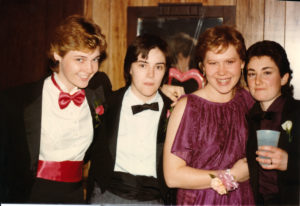 The Unlikely Story of the Lesbians of First Friday
Kathryn L Beranich, 62 minutes, USA

In the early 1980's a disparate group of lesbians living in the Bible Belt of Southwestern Virginia somehow found each other and birthed a vibrant community called First Friday. In an era when homosexuals were reviled, the women of First Friday created safe and fun-filled space that framed the social lives of rural and displaced urban lesbians. Their antics were legendary and their events were not to be missed.

THE UNLIKELY STORY OF THE LESBIANS OF FIRST FRIDAY is a nugget of lesbian history mined from the peaks and valleys of the Blue Ridge Mountains and told through the voices and anecdotes of women who were there.
(Visited 2 times, 1 visits today)
As the Editorial Director/Co-Owner, Michael Strangeways writes, edits and does about a million other jobs for Seattle Gay Scene, Puget Sound's most visited LGBTQ news, arts and entertainment website now celebrating its 14th year as a media outlet. A semi-proud Midwesterner by birth, he's lived in Seattle since 2000. He's also a film producer who would like you to check out the Jinkx Monsoon documentary, "Drag Becomes Him" now available on Amazon.com. In his spare time, he gets slightly obsessive about his love for old movies, challenging theater, "otters", vodka, chocolate, "I,Claudius", Lizzie Borden, real books made out of paper, disaster films, show tunes, Weimar era Germany, flea markets, pop surrealistic art, the sex lives of Hollywood actors both living and dead, kitties, chicken fried steak, haute couture and David Bowie. But, not necessarily in that order.
Related Posts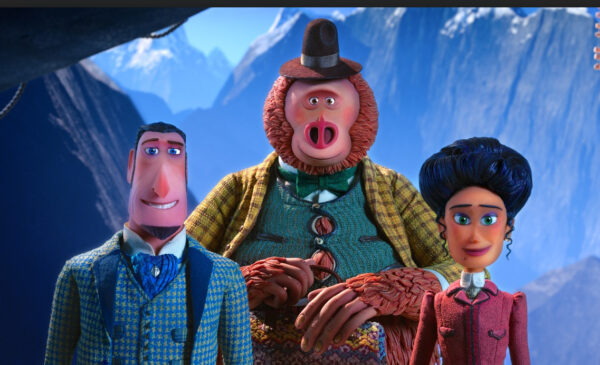 *Seattle Cinemaland • Arts & Entertainment • Arts News • Capitol Hill News • Family Friendly • Film • Film Festivals • Kid Friendly (Under 12) • Living • News • Parenting • Seattle News
Hey, LGBTQ+ parents and parents of LGBTQ+ kids, the 18th
...