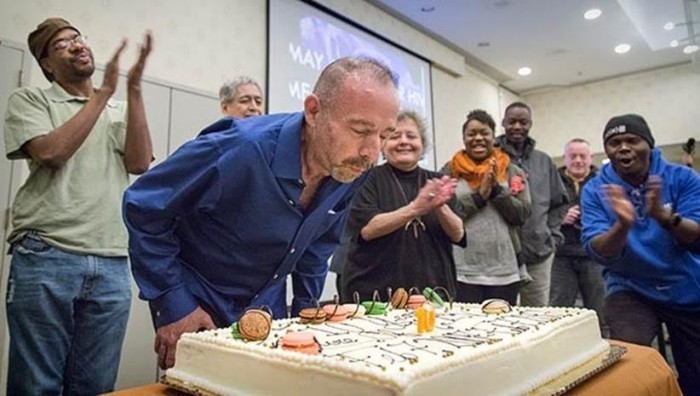 A native of Seattle, Timothy Ray Brown originally became famous only known as "The Berlin Patient", an anonymous man living in Berlin, Germany who underwent experimental bone marrow and stem cell transplants in 2007 and 2008 to help him in his battle against leukemia. Those transplants not only stopped the cancer, but they also eliminated HIV from his body and Brown because famous in the HIV+ community for becoming the first person cured of HIV.
The HIV cure took and every year Brown would celebrate his "HIV Free" Birthday with the world as well as with the Defeat HIV team at Seattle's Fred Hutchinson Cancer Research Center, a renowned center for cancer and HIV research.
But, while the HIV treatment was a success, ultimately the cancer for which he was originally treated made a return. Timothy Ray Brown succumbed to leukemia at his home in Palm Springs, California on Tuesday, September 29th with his partner Tim Hoeffgen at his side. He was 54.
"He was such a symbol of hope for so many people living with HIV and an inspiration for those of us working toward a cure," said Fred Hutchinson Cancer Research Center virologist Dr. Keith Jerome, who got to know Brown in the course of his ongoing research to replicate that cure for others through genetic engineering of immune cells.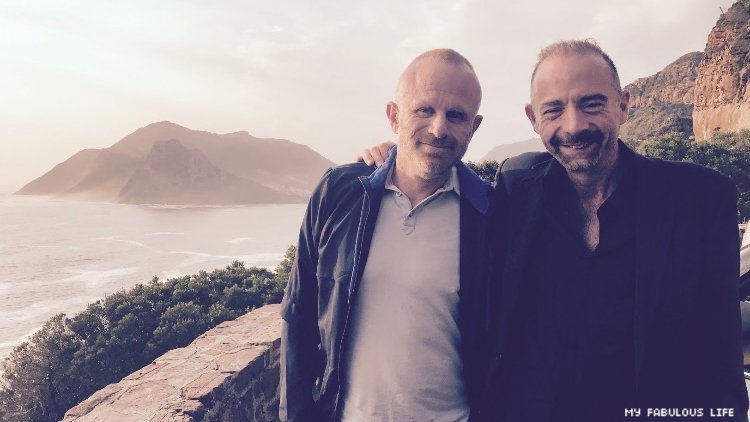 The success of Brown's treatment led to further research in HIV cure work. Timothy Ray Brown's life directly led to studies and treatments that have helped extend the lives of many people with HIV.
Via the AP:
"Timothy symbolized that it is possible, under special circumstances," to rid a patient of HIV — something that many scientists had doubted could be done, said Dr. Gero Huetter, the Berlin physician who led Brown's historic treatment.
Brown had lived cancer free for 12 years before returning earlier this year. When news broke that the leukemia had returned, Brown had this to say: "Tell people to keep fighting…Fight for a cure for HIV that works for everyone. I never wanted to be the only one."
A toast to Timothy Ray Brown.
Added: Mark King from the blog "My Fabulous Disease" spoke with both Tims in the final weeks of Timothy Ray Brown's life. Read about the love they shared and the pain of caring for a loved one in their final days over HERE.
(Visited 1 times, 1 visits today)