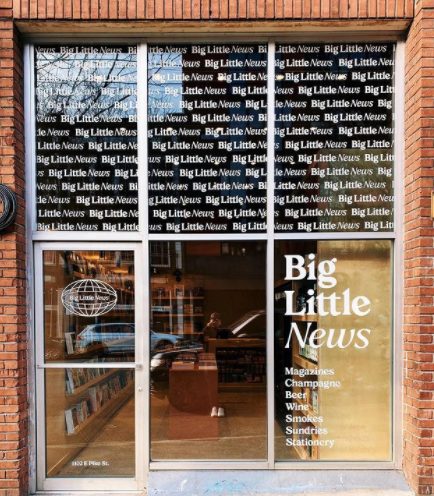 We LOVE magazines and since the Digital Age has not been kind to that form of old media, we've mourned the loss of many great magazines as well as the whole culture of buying them. The corner news stand was an integral part of urban life for so many decades; a place to browse and buy magazines and newspapers and tobacco and snacks.
So many of those places are gone, including beloved spots at Seattle's Pike Place Market and on Capitol Hill but happily, there's a brand spanking NEW news stand that just opened…it's BIG LITTLE NEWS, a spunky little new shop that just opened at 1102 East Pike Street in the former location of the recently shuttered and much missed vintage store NO PARKING which was forced to close due to the Covid-19 pandemic, earlier this year.
Big Little News is the latest project from Joey Burgess, the owner of Queer/Bar and The Cuff and Tracy Taylor from Elliott Bay Book Company, two people who realize the importance of small businesses in vital neighborhoods. Both have a love for print media and the new shop will feature a lovingly curated wall of magazines from around the world showcasing design, entertainment, culture, news and information from many different perspectives but with a passionate insistence on representation from queer, feminist and people of color communities.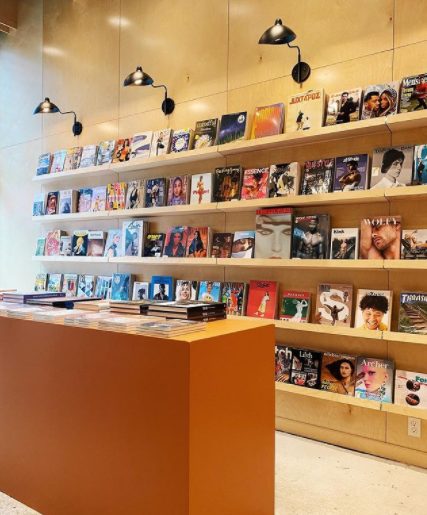 The shop will also sell local beer, wine and snacks and be open from 11 am to 7 pm daily.
They're also offering a pandemic friendly way to enjoy what they have to offer with "the Big Little Subscription Box" a bi-monthly box shipped to your door full of carefully curated media offerings as well as other treats. More on that:
Our subscription boxes are filled with surprise items from our shop and will feature a unique theme each time. Every box will include an exclusive magazine title, specialty snack and stationery and/or gift item.

Boxes will ship the last week of every other month.
For our inaugural box we are giving a special sneak preview!

Our current box:
1.) Current issue of MONK MAGAZINE
2.) Miss Marjorie's Steel Drum Plantains
3.) Big Little News Cotton Tote
4.) Big Little News Yellow Pencil
5.) J.R. Moon Try-Rex Pencil
6.) Milan rubber eraser and pencil sharpener
5.) Comparte Chocolate Bar (*actual flavor may vary)

Order by 4/19 to receive our inaugural box.

Subscribe
(Visited 3 times, 1 visits today)