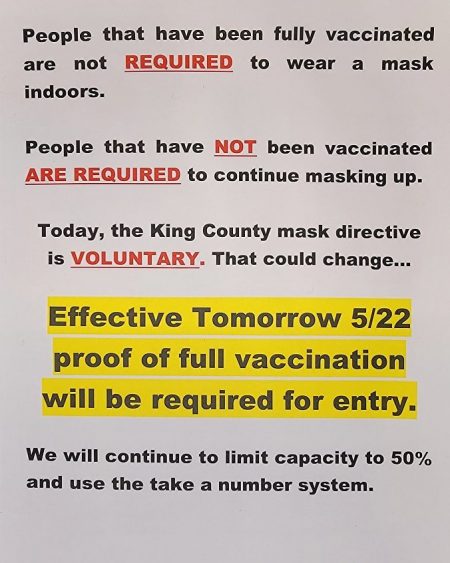 Popular gay dive bar CC's made some waves last week when they announced they would require proof of a Covid-19 vaccination before allowing patrons in their bar at 1701 East Olive Way on Capitol Hill. They even made the local news with their announcement (and had to deal with anti-vax trolls on social media).
Manager Chris Daw released this statement last week:
Effective 05/22/2021, CC's will require proof of vaccination for entry. Since the beginning of the Covid pandemic, our focus first and foremost is the safety of our employees and customers. The constant changing of directives by various agencies over mask use and what is safe, has caused confusion and frustration over what is the right thing to do. Because of this, we have made the decision to only admit people that have been fully vaccinated and will require proof of full vaccination to gain entry. This protects our staff and all others that choose to enter, it also adds incentive for others to get vaccinated.

Please have a copy (keep your original safely tucked away) of your card or a picture on your phone showing completion of the vaccine with the name and date of birth that matches your legal ID to show for entry. You will be denied entry without this information! We understand this may be inconvenient or controversial for some, but it is safer for everyone in the long run.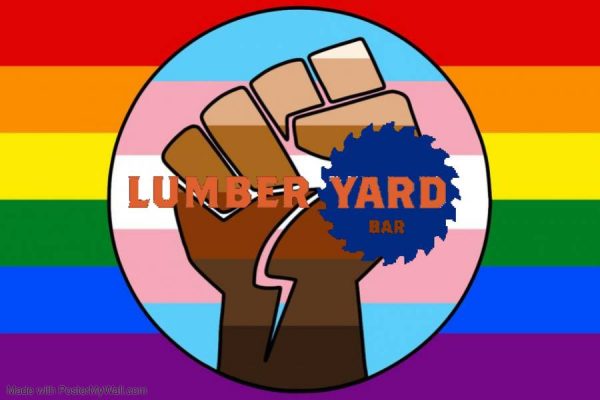 Today, another popular gay bar is making a similar request. The Lumber Yard Bar in White Center/West Seattle just posted their rules for entry…they'll apparently allow non-vaccinated people into the bar, but only those with proof of vaccination will be allowed to go mask free:
Hello Valued Customers of the The Lumber Yard Bar! Per Governor Inslee's recent announcement to adapt the CDC's guidelines into its mask mandate, we are pleased to announce that beginning Friday, May 28th, masks will NO LONGER BE REQUIRED for those individuals who are fully vaccinated. A person is considered fully vaccinated 2 weeks after receiving their 2nd dose of Moderna or Pfizer vaccine, or two weeks after receiving the single-dose Johnson & Johnson vaccine.

Here at the The Lumber Yard Bar, the safety of our customers is our top priority. Therefore, we have implemented the following procedures:

1. You must show proof of being fully vaccinated when entering the bar by providing your vaccination card or a copy of it on your phone and a valid ID.

2. Those who do not have to wear a mask will receive a wristband upon entry which must be worn at all times while in the bar.

3. 6-feet of social distancing will still be enforced.

If you are a high-risk individual or have underlying conditions, please consult with your healthcare provider. We fully support each individual's decision and comfort level.

If you are fully vaccinated and do not feel comfortable removing your mask, you are not required to do so.

Thanks for your continued support to The Lumber Yard Bar. We look forward to seeing you soon!
Will other venues require proof of vaccination? It's probably a wise idea to photograph your Covid vaccination card and have it on your phone at all times. Or, even make a photocopy of it, card size, to carry in a wallet.
It's the new "normal".
(Visited 2 times, 1 visits today)